Support PDF,DOC,DOCX,TXT,XLS,WPD,HTM,HTML fils up to 5MB
The Importance of Networking and Your Legal Career
by Harrison Barnes, Managing Director - BCG Attorney Search
(
308
votes, average:
4
out of 5)
What do you think about this article? Rate it using the stars above and let us know what you think in the comments below.
Summary: Your success as an attorney depends on how well you network with others. Learn why networking is so crucial to your career and how you can do it effectively.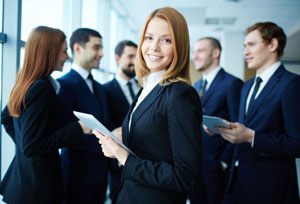 One thing that many attorneys do not know is that the most successful attorneys are "networked." Attorneys who do not network often fail over time because of this fact alone.
By "networked," I mean these attorneys have developed a very large circle of people with whom they can (1) access information they would not otherwise have and (2) make themselves known to a pool of people to whom they otherwise would not be known. Having access to information about jobs, developments within your firm, happenings in the legal market, clients with business they can give you and your firm, and more is essential to your success as an attorney. Moreover, being known to sources of information relevant to your career is even more important. What others outside your immediate circle of influence know is arguably just as important as what people inside your immediate circle of influence know.  
This article examines the
importance of networking to your legal career
. First, this article discusses the value of networking in
finding a job inside a law firm
; second, it discusses the importance of networking to keeping a job inside a law firm; and, third, it discusses why the failure to network can be fatal to your career.
As this article will demonstrate, few things are as important to your legal career as the ability to effectively network.
A. The Importance of Networking in Finding a Job Inside a Law Firm
B. The Importance of Networking to Keeping a Job Inside a Law Firm
You will have a very hard time remaining employed in any law firm for an extended period of time if you cannot network within your law firm. You need a strong network within your employment organization in order to survive.
When I was employed inside law firms, and in all the jobs I have ever held in my life, one thing became clear to me: most often the people that get fired are not fired for performance reasons, but are let go because people do not like them. When someone is fired, it could be one person that does not like them, or it could be several. Let's examine this for a moment.
If one person does not like you inside a law firm, you might not think you have much of a problem. In fact, there are very few attorneys currently practicing in law firms of more than 10 or so people that do not have "non-fans" within their firm. This is to be expected and is just part of the random ordering of human events, and this occurs inside all organizations.
Nevertheless, if one person does not like you inside a law firm-especially a superior-you are going to need to be on the defensive. One person cannot usually bring you down for non-substantive reasons, but could if you do not have strong networks of support. For example, if one person does not like you, he or she will typically look for small ways to slight you, both in your presence and outside of your presence. He or she may attempt to get all the other attorneys inside of your law firm to dislike you as well. This is no easy task to accomplish. The only way they can accomplish this is (1) if you are not aware of it and (2) if you do not have any defenders inside the law firm who will speak up for you when your detractor speaks negatively of you. The only way you are going to become aware of this and have defenders in your organization is through building a strong network.
Something I hear a lot after I place an attorney with a law firm is a variant of: "Well, I know I am going to do fine here because I am just working hard, keeping my head down and going home at the end of the day. I'm not going to get involved in all the politics of this place like I did where I was before."
When I used to hear this statement, my thought was that this person was being smart. In retrospect, I believe that there is a lot to be said to being networked inside a law firm. It is true that if you are not networked you do not risk as much upsetting people outside of your day-to-day interactions. Nevertheless, there are ways to play networking too. You do not want to go too far with your networking. It is a bad idea, of course, to sleep with people in the office, say stupid things about your boss behind his or her back, and backs tab other attorneys when you are out after work, and so forth. This can get you into trouble, and some of this stuff is likely to occur if you do not maintain a certain distance. Nevertheless, you should have strong and stable networks at work.
A network inside a law firm can tell you which partners to avoid. A network can tell you which partners have the most power, even when it is not evident. A network can tell you which associates are on the way out. A network can tell you who has a lot of work if you do not currently have a lot of work. All of these things that a network provides are quite useful and can assist you with growing in your firm. In fact, access to this sort of information is essential to your success and survival inside of a law firm. Without networks, you will not have access to this sort of information and will be penalized for this lack of knowledge.
C. Why Unnetworked Legal Careers Die.
Networking is extremely important to both getting a job and keeping a job inside a law firm. While an entire treatise could be written about the value of networking, I think it is useful to examine how an inability to network can kill your legal career. Of the many things that can kill your legal career, or even prevent it from taking off, the inability to network is one of the strongest.
When I was in college, I was a very good student and knew all of the other 10 or so really good students in my class because we were all nominated by the school for Rhodes Scholarships, Fulbright Scholarships, and other sorts of things, and the school had a few meetings where they got all of us together to discuss this and other stuff. None of us in this little group got Rhodes Scholarships that year, and so most of us applied to law school. Then most of us waited until March or whenever the results of our applications rolled in.
One of those students was particularly close with one our professors, and I remember thinking that this woman was somewhat of a brown noser and did not understand why one student would spend so much time chatting with this particular professor. This professor was also someone who was quite well known in the national academic community. At some point in their professional relationship, this woman had told the professor that a certain law school (which at the time was the number-one law school in the United States) was her first choice. She told me this one evening when we were at some event or another discussing where we were applying to law school.
A couple of days before the deadline for law school applications were due, she sent hers in. Something quite remarkable then happened. Within five days of sending her application across the country to this law school, she had received an acceptance letter from the law school back in the mail. She was accepted at the top law school in the United States the very same day it had received her application. The rest of us mortals had to wait for months. This was a lesson for me in the value of networks and their importance even at this early stage in my exposure to the legal profession. Not only had this woman done an exceptional job networking with her professor, the professor had obviously done an even better job networking with some people inside the number-one law school. He did such an outstanding job, in fact, that I doubt they even needed to read her application. I saw something similar to this again a couple of years later.
When I was in my second year of law school, I was sitting outside the office of a law professor who is quite famous nationally. I was waiting to speak with him about a paper I was writing for his class. During my time at the law school, I had noticed that he spent a lot of time chatting with another law student in the halls and that this student was often present on one or two occasions when I had stopped by this professor's office to chat about the same paper. The two of them were always debating about some intellectual topic or another. Once again, I pegged the woman talking to the professor as a brown noser. I remember thinking, at the time, that she was wasting her time talking about all this intellectual gobbly gook with the professor, and if she were smart she would spend more time studying. I had some mutual acquaintances of this law student and knew she was an average, but not stellar, student. What I heard on that particular day was quite astonishing to me and something I will likely never forget.
The professor was talking to a law firm and said something like the following:
"Grades are fine. She will work hard. I have already talked to X firm and Y firm, and they are not making her an offer. She belongs with you, and if you make her an offer, she will accept it. She's perfect for you guys. I already spoke to Z in your firm, and he told me that he would make an exception on the grades for me."
I had no idea this sort of thing went on. Needless to say, the student ended up at one of the top law firms in the United States. In fact, some people might say it is the top law firm in the United States.
What is so interesting about all of this is that this sort of thing happens every day. Somewhere in your midst there is a powerful person who can get you started-as these two people got their boost-from powerful, networked and well-known professors. If these students had not taken the time to get networked with these professors as they did, the results they achieved might not have occurred. Here, these students did an exceptional job networking with simply one person. Imagine the results you can get over the course of your legal career if you network and put yourself in the corner of 10, 20, 50, or 100+ people like that. You would be very surprised. It is possible.
How does a man from a blue-collar family in Arkansas become President of the United States? How does a Hollywood actor become President of the United States? I once heard somewhere that Bill Clinton never forgot a face of anyone he met. While I am not sure that is true, I am sure there is some element of truth. I have heard numerous stories of Bill Clinton walking up to people he met only for a moment 20 or 30 years previously and saying hello and asking about particulars of the person's life such as their family from that time in the past.
All over the United States there are well-networked attorneys whose careers are in the stratosphere. People like Johnnie Cochran, Jeffrey Fieger, Greta Van Susteren, and others. None of these people would likely be considered a good attorney by many big firm litigators. They are considered good attorneys by most of the public, and they are the people that Americans look to when they are interested in knowing about the law. I would argue that whatever you say about these attorneys' education or big firm experience, they would not care. They are more influential, more connected, more known, and make more money than probably 99.5% of all big firm attorneys. These are all people with a great deal of power because they are networked and connected to the American people.
In the large firm arena, aside from the media, there are thousands of attorneys who are very well networked both inside and outside their law firms. They are so well networked that their firms would likely never risk losing them. These are the law school classmates who call you every six months to see how you are doing. These are the people you meet that know tons of people all around the country. These are also the sorts of attorneys who have the most business and the most power inside their law firms. These are the sorts of people that really succeed in the practice of law. They succeed because of their ability to connect all over the place and with numerous types of people.
If you fail to network with associates or partners inside your firm, you will eventually run into problems inside your own firm. If you fail to network outside of your firm, you will have more difficulty getting a job and will likely have a difficult time ever getting business and therefore having security within your firm. Attorneys who fail in the practice of law and many of those who leave the practice of law do so because they don't network.
One of the more typical things I see in my job as a legal recruiter are partners from major law firms who have no business. These partners rose through the associate ranks based upon their hard work, dedication, and demonstrated skill set. They also rose because some partner within their firm had enough work to support them at the partner level. They would not have risen had someone not had a lot of business.
This is a very precarious position to be in. When a partner does not have a substantial book of portable business, he or she will be let go and asked to look for a job if the work the firm is doing dries up. It cannot be any other way. A partner needs to be self sustaining in terms of his or her work for his or her survival. If the partner sits in his/her office all day and night and does nothing but churn out legal work, his or her contribution is limited to that. If he/she tries to bring in his own work and work that others can do, his or her contribution is far greater. The firm wants to keep him or her around.
Without networking outside the law firm, the partner has nothing but their skills to offer and may eventually lose their job. They will certainly never likely have the high standing within their firm that those who bring in the work do. I have seen partners from AmLaw 100 law firms hang up their own shingle and do divorces after they were let go because they had no clients and the firm stopped giving them work. In some extreme cases, I have seen partners like this do things like open a diner in a small town and make less than $20,000 a year. Regardless of whether they are happy in their new job, these partners would have been on a far different track had they learned how to network.
You need to understand that your entire career is dependent upon networking, and longevity is not possible without it. If you do not network, and do so consistently, you will likely eventually be in trouble.
Conclusions
Networking is one of the most fundamental necessities for long-term success in the practice of law. Your legal career depends on networking from the time you are in law school until the time you retire.
One of the greatest tragedies of the law school education and the practice of law is that the importance of networking is barely emphasized (if at all). With the advent of mega law firms over the past 50 years, the importance of networking is still there-and more important than ever-but many attorneys do not realize it because they are insulated by mounds of work. With great amounts of work coming from partners, a young attorney's superiors will not necessarily tell their subordinates the importance of networking either.
The way to succeed in the practice of law is to form networks and go out and use those networks.
When I first started practicing law, one of my good friends who made partner that same year told me: "You do not have to work all the time and need to realize that no partner in this firm is ever going to tell you that. It is not in their best interest. You need to make time for yourself on your own. If you work all the time, you'll never have time to do the things you want to do for yourself."
How true. The same logic applies to networking. No one is going to tell you to network. It is not in their best interest. You need to network because if you do not do this, you will not have anywhere near the legal career you could have if you did network.
Search attorney network jobs on LawCrossing
.
About LawCrossing
LawCrossing has received tens of thousands of attorneys
jobs and has been the leading legal job board in the United States for almost two decades. LawCrossing helps attorneys dramatically improve their careers by locating every legal job opening in the market. Unlike other job sites, LawCrossing consolidates every job in the legal market and posts jobs regardless of whether or not an employer is paying. LawCrossing takes your legal career seriously and understands the legal profession. For more information, please visit www.LawCrossing.com.
Featured Testimonials
The regular updates on LawCrossing were very impressive. A well organized site, it is a great help to legal professionals.
Maria
Facts
LawCrossing Fact #37: Users can sign up to receive customized job alerts so they're in the know when the kinds of jobs they're looking for are posted.
Do you want a
better legal career?
Hi, I'm Harrison Barnes. I'm serious about improving Lawyers' legal careers.  My only question is, will it be yours?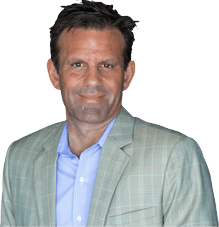 About Harrison Barnes
Harrison is the founder of BCG Attorney Search and several companies in the legal employment space that collectively gets thousands of attorneys jobs each year. Harrison is widely considered the most successful recruiter in the United States and personally places multiple attorneys most weeks. His articles on legal search and placement are read by attorneys, law students and others millions of times per year.
Success Stories
Out of all the other job boards I have used, LawCrossing was definitely the most impressive. I have received many job interviews from jobs I applied to on your site.
Mark Herskovitz Los Angeles, CA
Why You'll Love LawCrossing
Stay Ahead. Get your weekly career digest giving you:
the latest legal jobs
legal employment news and trends
career advice and more