Support PDF,DOC,DOCX,TXT,XLS,WPD,HTM,HTML fils up to 5MB
Criminal Defense Attorney Sam Rabin Defends Former TD Bank Regional Vice President Frank Spinosa in a Six-count Indictment
by Nabeal Twereet Follow Me on Google+
(
112
votes, average:
4.5
out of 5)
What do you think about this article? Rate it using the stars above and let us know what you think in the comments below.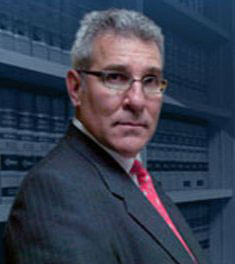 Professional Overview
Samuel J. Rabin, Jr. is a sole practitioner at Samuel J. Rabin, Jr., P.A., in Miami, Florida. He is an experienced
criminal defense attorney
who has earned a reputation for his aggressive representation and thorough preparation defending the rights of individuals charged with state and federal crimes. Mr. Rabin started his career as a prosecutor until he retired from public service as Deputy Chief Assistant State Attorney to then State Attorney Janet Reno. He's currently working on a number of very high profile cases, some of which I found out about during my interview with him this week.
When asked about his most recent case, he said, "The most recent case in which I am involved that has received wide-spread media attention is the lengthy investigation and recent indictment of former banker Frank Spinosa."
Former TD Bank regional vice president Frank Spinosa is charged with five counts of wire fraud and one count of conspiracy. Does Mr. Rabin believe Spinosa will have a successful outcome for his client? He explained:
"Mr. Spinosa is charged in a six count indictment based upon his alleged involvement in a complex Ponzischeme. Each count carries a maximum sentence of 20 years. Consequently, he is facing a total of sixty years in jail. He had the opportunity to take a pre-indictment plea deal that most of the other people involved in the case accepted, which was to plead guilty to a general conspiracy and thereby face a maximum sentence of five years. He chose not to accept that deal or any plea because he has always maintained his innocence. He looks forward to his jury trial because he has been unable to tell his side of the story up until now. While no experienced trial lawyer should ever be so cocky as to guarantee a particular result, I certainly will put forth all of my effort to obtain a successful result at trial for Mr. Spinosa."
Since 1985, Mr. Rabin has dedicated 100 percent of his practice to defending businesses and individuals investigated or charged in state or federal court with violations of law. The federal investigating agencies he has encountered in his cases include the Criminal Division of the IRS, DEA, ATF, Secret Service, FBI, or ICE. He has dealt with many state investigating agencies at the municipal, state and county levels. Mr. Rabin has practiced in federal courts throughout the U.S.
I asked Mr. Rabin what is an important case or issue relevant to his practice area and why? He said:
"Much of my practice is devoted to the defense of individuals accused of 'white collar' crimes. In many of these cases the individuals I represent are accomplished leaders in their company, community or industry. An allegation that they have violated the law is often inconceivable to them. Helping my clients navigate through the criminal justice system and obtaining a favorable result that enables them to keep their lives intact is both challenging and rewarding."

What is the biggest case he worked on? Mr. Rabin replied:
"I have been involved in a number of significant cases in which I became engaged early in the investigation. I like becoming involved in cases early in the investigation because I am often be most effective in these situations. As a result of my early involvement in a number of cases I was successful in convincing prosecutors that criminal charges were not appropriate or were so weak that they would not be able to prosecute them successfully. With respect to indicted cases, I recently represented a Bahamian banker who was wrongly charged with money laundering. We were successful at trial. In my practice, I find that I feel the most pressure when representing clients whom I believe to be truly innocent."

What makes Mr. Rabin stand out as an attorney in his field? He noted:
"There is nothing more critical to a successful outcome than preparation and having a full command of the facts and law in each case. I fully immerse myself in each of my cases so that I am fully prepared for every hearing and trial. There is nothing worse than being surprised about some issue that could have been known before trial if the necessary time and resources had been devoted to discovering it. I prepare and then prepare some more so that I know that I have a complete command of the facts of my case before I enter the courtroom. Sadly, I find that many lawyers are not properly prepared to represent their clients and in such circumstances it is the client who suffers."

What is the sexiest case he worked on? Mr. Rabin stated:
"I represented a police officer in a multi-defendant case involving a group of City of Miami police officers who were accused of an assortment of crimes ranging rom drugripoffs and drug dealing as well as extortion and murder. The case became known as the 'River Cops' case. The trial lasted four months and we encountered a myriad of legal issues throughout the case. The case has been the subject of news and magazine articles, books and movies."

Mr. Rabin was born in Miami Beach, Florida. "I have lived most of my life in Miami except for four years in Indiana (at Purdue) and three months in Lausanne, Switzerland." Mr. Rabin graduated with a double major in Business (Marketing) and Psychology at Purdue University, in Lafayette, Indiana in 1976. He also earned his J.D. from
Nova University Center for the Study of Law
, Fort Lauderdale, Florida in 1978. Additionally, Mr. Rabin attended the
University of Miami law school
for two semesters.
Mr. Rabin has been involved in many high profile cases involving the representation of lawyers, doctors, politicians and police officers. He is licensed to practice in federal courts and before the United States Supreme Court in jurisdictions throughout the U.S. He is listed in
Leading Lawyers in America, Florida Super Lawyers, Florida's Legal Elite
and he holds an "AV" (pre-eminent) Martindale-Hubbell rating, which is the highest rating presented to any individual lawyer.
Mr. Rabin has two great kids with whom he is very close. His daughter is a senior majoring in business at Tulane and his son is a DJ in Miami where he attends FIU. When Mr. Rabin isn't working, he enjoys reading non-fiction. He added, "I am usually drawn to books about current events. Lately I have been reading a lot about terrorism, our vanishing privacy in the age of the Internet and technology and about our rapidly changing and chaotic world. I just finished reading
World Order
by Henry Kissinger. Lest you think I only read serious books, I am presently reading Billy Crystals' new book,
StillFoolin' 'Em
."
Mr. Rabin's Memories and Motivations
Did Mr. Rabin receive any awards or participate in any internship that influenced his decision to go into the law? "I was always involved in extra-curricular activities in school. In high school and college I debated, and was the business manager for my high school and college year books I co-chaired a program at Purdue that brought successful alumni back to the campus to talk about their lives and what made them successful. It was a very popular program and continues to this day."I have always been involved in civic and charitable endeavors.
Does he have a most memorable law school experience? "I did not focus on a particular area of the law during my first two years of law school. That changed during my third year when I interned at the Miami-Dade State Attorney's Office. I had an incredibly rewarding internship. During the second semester of my third year of law school I was carrying a full class schedule and case load as a young prosecutor."
How long has Mr. Rabin been an attorney? "I was certified as a legal intern at the Miami-Dade State Attorney's Office for one year. I was sworn into the Florida Bar in February 1979. I was an Assistant State Attorney until 1985 at which time I entered private practice. The focus of my law practice is and has always been federal and state criminal defense."
Why did he decide to become an attorney? "I have always been drawn to people in need and I enjoyed debating in high school and college. I think my desire to be a lawyer evolved from the satisfaction I realized through debate combined with law which I see as an outlet to help others."
What made Mr. Rabin specialize in criminal law? He acknowledged:
"I realized I loved criminal law from the first day I starting interning at the Miami-Dade State Attorney's Office. I loved the challenge prosecuting people who deserved to be prosecuted as much as I now love the challenge of defending people accused of crimes. My desire to practice criminal defense was a natural transition from my days as a prosecutor. Good people who make bad choices need lawyers just as much as the wrongly accused."

What is the best part of his job? "Obtaining a fair and just result in a case where my client genuinely deserves and appreciates the result."
What is Mr. Rabin known for professionally? "I believe that I am best known for being well-organized and thoroughly prepared. I enjoy the challenging of organizing massive amounts of evidence in white-collar cases."
What are his strengths and one weakness as an attorney? "My strengths are my detailed preparation, organization and command of the facts of my cases, regardless of their complexity. My weakness is that I do not pay enough attention to the economics of my cases. Once I'm in, I'm all in regardless of the fee. That leads to me losing money on many cases because I refuse to walk into a courtroom unless I am 100% prepared."
What area of the law is Mr. Rabin most passionate about? He said:
"I find that there is nothing more difficult than the pressure associated with the representation of a client whom I believe to be innocent. I also find the present forfeiture laws to be unfairly harsh and one-sided. Innocent people have their property seized even though they have done nothing wrong. Next they find themselves engaged in expensive and lengthy litigation to obtain the return of their property. The forfeiture laws are just not fair."

If he were not a lawyer, what would he most probably be doing? "I would be doing something that involved extensive interaction with people. I am a people person and I enjoy helping others. I would be running a service oriented company or engaged in some aspect of marketing."
Where does Mr. Rabin see himself in five years' time? "I love my job and I wake up every day anxious to head to the office or court. I see myself doing the same thing for many years to come as long as the cases and clients keep coming and my level of enjoyment remains high."
What motivates him to be an attorney every day? "First and foremost is my desire to help others. A close second is the challenge my cases present. The thrill of winning a difficult and hard fought trial is intoxicating."
How does Mr. Rabin want to be remembered? "As a lawyer who always did everything legally and ethically possible to obtain the best result for his clients."
Being Deputy Chief Assistant State Attorney, Pro Bono Work, Non-Profit Organizations, Mr. Rabin's Goals and Final Thoughts
Mr. Rabin began his career as a prosecutor, retiring from public service as Deputy Chief Assistant State Attorney to State Attorney Janet Reno. How was this experience? Mr. Rabin asserted:
"I feel privileged that I was able to begin my career and spend what I consider to be my professional formative years working as a prosecutor at the Miami-Dade State Attorney's Office under Janet Reno. Janet was an inspiring leader who considered a prosecutor's most important obligation to seek justice and not convictions. I served in many of the special units of the office including the narcotics unit, the public corruption unit and the economic crime unit. I spent three of my six years in the State Attorney's Office prosecuting capital murder cases. I supervised a task force that investigated and prosecuted narcotic-related homicides called Centac-26 and retired while serving as a Chief Assistant to Ms. Reno."

Does Mr. Rabin handle pro bono work? He answered:
"I take on several pro bono cases each year. The Florida Bar requires that lawyers perform some pro bono work or make a financial contribution in lieu of undertaking one or more pro bono cases. I find the pro bono work that I have been involved in very rewarding. Unfortunately, it is often difficult for people with limited resources to obtain high quality representation. I like taking on cases and obtaining a result that the pro bono client would likely not have obtained had a competent lawyer not undertaken the matter."

Is he involved with any non-profit organizations? "I am active in a number of organizations including the Florida Association of Criminal Defense Lawyers, the National Association of Criminal Defense Lawyers, the American Bar Association White Collar Section, and the Greater Miami Jewish Federation."
Does Mr. Rabin have goals? "I live my goals every day - to do the best I can for my clients. I treat my clients as if they were family members."
Anything else you'd like to share about yourself personally or professionally? "I often think about writing a book about my experiences in and out of the courtroom."
Featured Testimonials
LawCrossing is one of the most organised sites and is very much self explanatory. That's why I prefer it.
 Alan
Facts
LawCrossing Fact #40: Signing up for LawCrossing only takes minutes.
Success Stories

LawCrossing is great at picking up all of the legal listings everywhere across the internet. I could have gone to three different sites to search, but you had them all on your site. That was extremely helpful. LawCrossing is a one stop shop!

Eileen Baca-Penner New Mexico