Support PDF,DOC,DOCX,TXT,XLS,WPD,HTM,HTML fils up to 5MB
Well-known Michigan Paralegal Dawn Draper Discusses Her Long and Rewarding Career
by Nabeal Twereet Follow Me on Google+
( 15 votes, average: 4.4 out of 5)
What do you think about this article? Rate it using the stars above and let us know what you think in the comments below.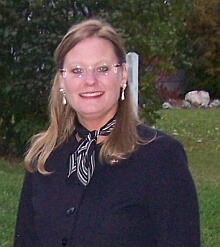 Professional Overview
Dawn Draper owns and operates The Virtual Paralegal, based in beautiful Northern Michigan. She prepares legal documents for court filing, drafts responses, motions, stipulations, briefs, trial preparation, creates PowerPoint presentations for trial, data entry, correspondence, graphic design, newsletters, web design, and answers telephone calls for attorneys in all US jurisdictions. Mrs. Draper also provides administrative work to all individuals and businesses. All of her services are completed virtually by fax, email, or regular mail for cost efficiency. Mrs. Draper's work is completed on a contract basis rather than employment. This permits law firms, businesses, and document preparation services to save money as well as time. She has seventeen years' experience as a paralegal and eight years as a self-employed paralegal with The Virtual Paralegal.
Prior to establishing The Virtual Paralegal, Mrs. Draper served as a paralegal for various attorneys in Northern Michigan, and was a probation officer volunteer for Grand Traverse County Probate Court and a member of the Grand Traverse Area Legal Professionals.
Over the years, Mrs. Draper has been awarded with several distinctions. The Virtual Paralegal was featured in the Massachusetts Lawyer's Weekly magazine, the Michigan Lawyers Weekly magazine, the North Carolina/South Carolina Lawyers Weekly magazine, and the Legal Assistant Today magazine. She served as a member of the National Cherry Festival Ambassador and volunteered as a juvenile probation officer. Mrs. Draper is a past member of the Grand Traverse Legal Professionals Association.
She was born in Las Vegas, Nevada, and was a proud daughter of a father who served in the Coast Guard. Mrs. Draper received her Associates in Applied Science and legal assistant certificate from Northwest Michigan College. She earned her Bachelor of Science with a major in paralegal studies from Davenport University in Michigan. Mrs. Draper has two grown children who are 21 and 24 years old.
When she isn't working, Mrs. Draper enjoys watching the Green Bay Packers, digital scrapbooking, boating, graphic design, and camping.
Mrs. Draper's Successful Career
Does Mrs. Draper have a most memorable educational experience? She explained:
"My most memorable education experience was actually the day I walked to get my diploma at Davenport University. When I was attending both Northwest Michigan College and Davenport University I was working full-time and raising two young children. Without my husband's help with the children and household, receiving my degrees would have been near impossible. It took me eight years to get my two degrees."
Why and when did she decide to become a legal staff member? "Back in the early 90s I was a secretary for a law office. When we were slow with work, I used to read the law books in the attorney's law office. I was so intrigued that I decided I wanted to go to school and become a paralegal."
Did Mrs. Draper transition into law? "No, I didn't transition. I was a day care provider and worked in the oil and gas field prior to, and during my course of education for my legal assistant certificate."
What is the best part of her job? Mrs. Draper asserted:
"The best part of my job is the ability to work in any jurisdiction of the United States with great lawyers. Since I have worked as a virtual freelance paralegal, I have had the ability to provide services in approximately 15 different states now and I have had the opportunity to gain experience in areas of law that I had not had the opportunity to do so working in-house with attorneys and law firms in my local town."
What is she known for professionally? "My legal research and writing capabilities and my attention to detail when proof-reading pleadings and other documents attorneys have drafted."
What does Mrs. Draper think about the field today? She stated:
"I have had the opportunity to work for many years with attorneys in the brick and mortar capacity and now for the past eight years in a virtual setting as my own boss. I have never loved my career as a paralegal more than I do today.   With the internet at your finger tips, the opportunities for the paralegal profession are endless. Before I decided to try working from home for attorneys in the US, I would have never thought it possible to do so, let alone have the ability to file documents for attorneys half-way across the US."
What is her current assessment of the legal market? Mrs. Draper noted:
"In the past eight years, I have seen an increase in the number of attorneys who accept utilizing alternative staffing solutions, such as freelance and virtual paralegals, to perform the work that an employee would have had to do in previous years. I am also seeing an increase in the number of attorneys who have left large corporations to work virtually at home offices. 
I am also seeing an increase in the number of paralegals who are interested in working virtually from their home. Over the years I have had 100s of emails from paralegals asking questions about how they too can work virtually from home as a paralegal. That prompted my writing an eBook, 'How to Become a Successful Virtual Paralegal' so that I can share my experiences with others who may want to work independently as I do in the legal profession."
Mrs. Draper discussed her past experience. "Prior to starting up The Virtual Paralegal and working from home as a virtual freelance paralegal, I worked for about 12 years in beautiful Traverse City, Michigan. I still live and work here, but I now do so from my home office. I feel I work all over the US now."
What is her advice to new and recent legal staff members? "To take any opportunity that they can to continue their education and stay on top of ever changing laws and procedures."
If Mrs. Draper were not in this profession, what would she most probably be doing? "Web site design and graphic design. I owned a web developing company for 13 years prior to starting my business, The Virtual Paralegal."
Where does she see herself in five years time? "My goal is that my business continues to grow as it has over the past several years and to continue providing alternative cost-effective paralegal services to attorneys."
What motivates Mrs. Draper? "My family and my attorney clients motivate me. I love working with all the attorneys that I have had the opportunity to get to know over the past eight years working as a virtual paralegal."
Volunteer Activities, An Inspirational Probate Judge and Her Husband's Home Made Pizzas
Is Mrs. Draper involved in any volunteer activities? "Recently, no. In the past, I have volunteered as an ambassador for the National Cherry Festival and was a volunteer in probate court as a juvenile probation officer."
Does she have a mentor? "The one person who stands out when asked this question was a former employer of mine, who is now a Probate Judge in my town. I was working as a legal assistant for her many years ago and she encouraged me to continue my education. Because of her, I applied to Davenport University and graduated with my bachelor's degree."
What would be impossible for Mrs. Draper to give up? "My husband's home-made pizzas."
What to Expect When Working with Mrs. Draper
Andrew Pikoff, J.D., LL.M., Broker Associate at Keller Williams Realty Pearland said,
"Dawn and her Virtual Paralegal service has been a cost effective solution for the needs of my law firm. She is easy to work with and very well priced. I highly recommend her."
Cici Clough, Attorney/Partner at Bare & Clough, PC, noted,
"Dawn is very knowledgeable and hard working. She loves what she does, which adds greatly to her thoroughness and her overall work product."
Rebecca Garland, Director at Conflict Resolution Services acknowledged, "I've known Dawn for a number of years now. She is hard working, forward thinking and has the unique ability to look at a problem from many different points of view and is not afraid to try new things. She is extremely knowledgeable, is recognized as a leader in the world of legal support staff and is always willing to share her knowledge and experience with others."



Click here to find paralegal jobs in Michigan state.
The Virtual Paralegal







Featured Testimonials
LawCrossing has a vast database which is very carefully accumulated as per the needs of it's customers. Great job done!
Doug
Facts
LawCrossing Fact #60: Because the jobs listed on LawCrossing cover all levels of experience, users will have better chances of finding jobs quickly.
Description
Law Clerk II The candidate works under the direction of a Supervisory Paralegal or Project Manager ...
Description
Senior Paralegal The candidate works under the direction of a Supervisory Paralegal or a Project Su...
Description
Law Clerk II The candidate works under the direction of a Supervisory Paralegal or Project Manager ...
Location
Mount Pleasant, SC
Description
Small law firm in Mt. Pleasant, SC seeking associate level litigation attorney with 1-4 years of exp...
Description
Senior Paralegal The candidate works under the direction of a Supervisory Paralegal or a Project Su...
Success Stories

LawCrossing was probably the best legal board I have used. I liked the layout and it was user friendly. I tried to use another job board, but it was not user friendly and was kind of a pain, whereas LawCrossing was easy to use to find jobs. I really liked it. I would certainly recommend this site and service to my colleagues.
Stephen Kobza Tinley Park, IL