Support PDF,DOC,DOCX,TXT,XLS,WPD,HTM,HTML fils up to 5MB
Family Law Attorneys: In Your Experience, Who Pays More for Divorce - Men or Women?
by Nabeal Twereet Follow Me on Google+
(
21
votes, average:
4
out of 5)
What do you think about this article? Rate it using the stars above and let us know what you think in the comments below.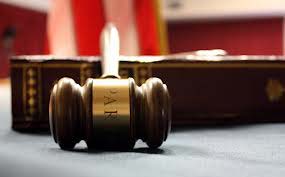 We asked attorneys and other legal professionals in the United States one question. Who ends up paying more for divorce: men or women? Several individuals weighed in on this question and many had different opinions. We hope you enjoy their responses. Feel free to share your response in the comments below the article.  
---
I am a
family law attorney
and a divorce financier.
The way the laws are set up, the lesser monied spouse should be put on an equal playing field of the monied spouse. However, oftentimes due to hidden assets or judges not awarding enough in legal fees this is not always the case. Traditionally, the monied spouse is the male and the one paying more in legal fees. This is not always the norm, and it seems as time goes on each side is paying their own legal fees, and therefore the lesser monied may not have the caliber of attorney that the monied spouse has.
-Nicole Noonan, J.D.
President
National Divorce Capital
http://www.divorcefunding.info/
---
The amount of justice one receives is commensurate with one's willingness to pay.
So men typically pay more upfront, but the spousal support is lessened, earning them a savings over-all. Also, men typically hide assets more often than women...benefiting them later. By the time women discover the hidden assets, the statute of limitations has run out. This is especially true in the case of criminal attacks.
Seldom addressed? Those supposedly in 'pro per' who really, aren't.
http://bonnierussell.wordpress.com/2014/06/21/linda-boblitt-defeats-statute-of-limitations-and-attorney-marc-hughes/
-Bonnie Russell  
---
One of the trends I have noticed recently is that more and more men are asking for spousal support these days, so while traditionally men have always paid more, that trend seems to be shifting. As family dynamics change, wives out earn husbands in more than 33% of families, according to the Wall Street Journal - this trend is likely to continue. So while it used to be unthinkable that the man not bear the financial burden of a divorce, this is no longer the case. The culture shifts that we are observing apparently have significant financial implications as well.
-Penelope Hefner, a family lawyer at Sodoma Law, one of the leading family law firms in Charlotte North Carolina.  
---
In our experience, men tend to pay more than women for divorce. There are a few reasons for this. Though it's not always the case, men tend to pay more alimony than women. This may be because they generally have higher-paying jobs, or it may be because the judiciary tends to favor women in these kinds of settlements. Men also have more difficulty in establishing child custody, again primarily because of prejudices by members of the judiciary. The burden of proving their case is higher, and thus so are their legal fees. Men tend to be served more restraining orders for alleged domestic violence, making their case more difficult to pursue and adding to the cost of their representation. While women are more likely to initiate a divorce, men have a more difficult and expensive path to divorce.
-Hobby Jones
Marketing Director
The Law Offices of Lynda L. Hinkle, L.L.C.

http://www.lyndahinkle.com
---
The system is often biased against men in divorce. Their attorneys often must work harder to attempt to level the playing field.
The party who hires the attorney who does a more thorough preparation, including the necessary discovery and collaboration with the best experts, may likely pay more. But the costs are not as important as the need to be represented properly. A beneficial outcome is priceless, especially if the future of children hangs in the balance.
-Zion Banks
Public Relations Consultant
www.jmlevinglawltd.com
---
Until recently, this would be a question with a clear-cut answer. Overwhelmingly men were the breadwinners for the family, and thus, were required to pay more during the division of the estate and post-divorce support. In the minds of many people, the Court only has one question to ask when deciding who has to pay in a divorce: who is the man and who is the woman? Today this is simply no longer the case.
A recent publication by the U.S. Bureau of Labor Statistics shows that in 40% of U.S. households, the woman earns a greater percentage of the family's income1. Unsurprisingly, these statistics are mirrored in our family practice at LaHood & Butler, PLLC. More and more women are being ordered by the Court to pay post-divorce support, a greater percentage of community assets, and costs of court than ever before. In our experience, this has been a tough pill to swallow for most women. However, this is not unique, as traditionally most men have had a hard time accepting the law as it is written.
Because of the economic development and increasing income equality of women, most of the cases we handle today are split on who pays, the man or the woman. It will depend upon the characterization of property held by the parties, a party's access to community funds, the income disparity between the parties, and one party's need of support over the other. The Court will consider each case different and will look to the particular facts of each case before making a ruling. This question is not so easily answered, as more and more men and women are paying equally for their respective divorces.
Ultimately, the true cost of a divorce will depend on too many factors to list. Having an
experienced and knowledgeable family law attorney
to guide you through this difficult process is the safest path to minimizing potential risk and unnecessary debt from a divorce.
1 U.S. Bureau of Labor Statistics, 1988-2013 Annual Social and Economic Supplements to the Current Population Survey (March 24, 2014).
www.bls.gov/cps/wives_earn_more.htm
-Attorney Marc LaHood
The Law Office of LaHood and Butler
http://www.lahoodbutler.com/
---
I am a
family law attorney in Cincinnati, Ohio
and have been practicing exclusively in this area for approximately 8 years. I am sure you will receive a variety of responses to your gender question and the cost of divorce. Obviously, there are exceptions to the rule and each case varies, however in general, I believe women often pay more for divorces in Ohio than men.
-B. Bradley Berry
SUHRE & ASSOCIATES, LLC.
www.suhrelaw.com
---
In my experience, it depends on the person more than the gender. I would say that men pay slightly more on average, but certainly not always.
-Alexa J. Kwartin, Esq.
http://www.kwartinfamilylaw.com
---
With respect to your question on whether men or women pay more for legal fees, in my experience they pay based on their lawyer's hourly rate and the complexity of the case. So in general, they pay equally.
-Ronak (Leena) Yousefi is a family attorney in Vancouver, BC.
Barrister & Solicitor
Yousefi Law Group
www.ylaw.ca
---
In my experience, it is becoming more even, but men pay a little more because they are more often the higher earning spouse, which means they are more likely to be paying some of the other spouse's legal fees.
-Ms. Mary Katherine Brown
MKB Law Group
http://mkblawgroup.com/
---
In my experience, the factors that lead to who pays more are not attributable to gender. The factor that drives the cost of a divorce most is the contention between the parties. The more they want to fight over things the more the divorce ends up costing. This does not mean that one party has to concede to everything the other demands, rather, if the parties are reasonable the issues can be worked out without incurring a lot of costs.
-Phil A. Taylor
Taylor Law Office
http://www.taylorlawoffice.us
---
In my experience, men and women usually spend similar fees in a divorce case; but in every case, the children pay the highest price.
-Linda Aland Attorney/Mediator
Linda Aland
Attorney/Mediator
Board Certified in Family Law
Texas Board of Legal Specialization  
---
I am an attorney in NJ practicing exclusively in the area of family law. I have been doing so for ten years. If by 'pays more' you literally mean who has higher attorney fees. I can tell you in my experience (and I would imagine most attorney's experiences), legal fees are not gender biased. More often than not, legal fees are paid from JOINT credit cards, or JOINT bank accounts, or JOINT equity in a house. It's not so much gender that dictates the costs of legal fees, but rather how litigious the client (and by extension their attorney) wants to be. If by 'pays more' do you mean who's getting 'screwed' in the end? We could go on for days about that.
-Andrew J. Economos, Esq.
Law Offices of Andrew J. Economos, Esq. LLC
Search related family Law jobs on LawCrossing:  
Featured Testimonials
Thank you for your thoughtful emails, Nancy. They have been received with genuine appreciation and gratitude.
Liezel
Facts
LawCrossing Fact #92: Users will find jobs more easily when they use the "Browse Jobs" feature because it will help them tailor their searches.
Success Stories

LawCrossing was probably the best legal board I have used. I liked the layout and it was user friendly. I tried to use another job board, but it was not user friendly and was kind of a pain, whereas LawCrossing was easy to use to find jobs. I really liked it. I would certainly recommend this site and service to my colleagues.

Stephen Kobza Tinley Park, IL