Support PDF,DOC,DOCX,TXT,XLS,WPD,HTM,HTML fils up to 5MB
Does Pursuing a Career in Law Involve Learning a Lot of Things by Heart?
by Nabeal Twereet Follow Me on Google+
(
31
votes, average:
3.9
out of 5)
What do you think about this article? Rate it using the stars above and let us know what you think in the comments below.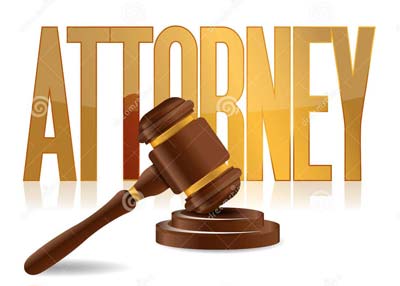 We asked attorneys and other legal professionals in the United States if pursuing a career in law involves learning a lot of things by heart. Several attorneys and other professionals gave their opinions. We hope you enjoy their responses. Please share your answer in the comments below the article.  
---
I am an attorney operating a Criminal Defense practice in Brooklyn and Manhattan. In terms of memorization, a good lawyer has a feel for two things, the written law and the procedure under which to practice. If a lawyer practices in a particular field regularly, then that lawyer will likely have the law memorized to a certain extent. In
criminal law especially
, statutes separate crimes by degrees, and those degrees vary slightly because each degree adds or removes certain criminal elements. So most lawyers will not know everything, especially with all exceptions that commonly are included in both statutory and common, or judge-made, law. The procedure does not require memorization but comes with know-how and experience.
Dmitriy Shakhnevich, Esq.  
---
I am an attorney in NJ and have been practicing for 10 years. To the contrary… learning the law is more about getting out and experiencing it as each case can and usually is slightly different from the last. Furthermore, with the
law constantly changing
, sometimes on a daily basis, what was the 'law' yesterday may not necessarily be the 'law' today. So it's an ever evolving and ever learning process.
Andrew J. Economos, Esq.
Law Offices of Andrew J. Economos, Esq. LLC  
---
Law students have to learn a lot
of things by heart - it's almost impossible to get though law school exams without mountains of memorization. In professional practice, however, working from memory is usually a bad idea. Courts and clients both expect lawyers to have their facts straight, their citations accurate and their analysis of relevant law correct. The attorney who relies on memorization runs a serious risk of misstating relevant facts, law or both. A serious mistake can destroy the lawyer's credibility and even constitute malpractice. Newly-graduated lawyers are usually smart to get out of the habit of relying on memory and, instead, to keep relevant laws and facts at hand while drafting documents and preparing arguments.
Lauren Bloom
www.laurenmbloom.com
---
I don't think a career in law is much different from any other career in respect to learning things by heart. I certainly hope that my doctor, dentist and accountant have many things that they just know how to do and don't have to look up. The same applies for the legal field. There are certain things that you do so frequently that you just know how to do them. There are other things that you need to know how to do because you won't have a chance to take a break and look it up. For instance, when you are in a trial, you don't get the chance to ask the Judge to take a break while you figure out if you should object to a question. However, the same would be true for a doctor performing a surgery. I would prefer that he/she not take a break to look up how to deal with a complication.
Edrie A. Pfeiffer,
Attorney
Hampton Roads Legal Services  
---
Yes, but it's different from rote memorization such as that used to memorize lines in a play.
Charles H. Helein
The Helein Law Group, PLLC
www.heleinlaw.com  
---
Yes. Long answer: Yes...but then forgetting a lot of those things, and relearning them as they arise in future matters.
Marc A. Rapaport
Rapaport Law Firm, PLLC

www.RapaportLaw.com
---
Learning information by heart is for law school final exams and the bar exam. Once you step out into the
real world of legal practice
, the keys to success are understanding and anticipating clients' needs, issue spotting, problem solving, and knowing where and how to find and implement solutions. Thus, learning things by heart doesn't come into play in legal practice. Instead, it's about using a ton of 'other' skills to effectively apply the law that you've learned to represent your client. Plus, you'll learn so much law on the job that everything from law school and the bar turns into an important foundation upon which to build.
-Jennifer Hill
http://www.about.me/jenniferhill
---
For many, it probably also means not having a heart.
Ben Nettleton
Web Editor | Social Media
*Global Healing Center*
*Natural Health and Organic Living*
www.globalhealingcenter.com
---
I'm a
New York attorney
. I don't think that pursuing a career in law involves learning a lot of things by heart. Frequently, attorneys consult manuals and the laws of their state to determine how to properly proceed with a case. Attorneys will also look to the codified state laws and procedures to double check their decisions on how to proceed. Attorneys are very careful with their work, and will refer to codified statutes and procedures to ensure their decisions are proper. The lack of memorization can even be found in law school, where students are frequently allowed to refer to their class notes during finals.
Roger R. Quiles
Attorney at Law
www.RRQlaw.com
---
Yes, having the ability to retain information is important for a lawyer. At first, the memorization is important for the testing in law school. After school, the real work of learning the rules of evidence and civil procedure begin. In court, there is not time to check a rule or look up a case. It is important to have a true understanding of the applicable case law and rules before walking into the courtroom. The only way to accomplish this is to have it memorized. Simply reading motions to a judge or jury is not an
effective way to practice law
.
Edward Sampson, a board certified personal injury trial lawyer
http://www.edsampsonlaw.com/
---
No, but I believe knowing by heart certain important aspects of one's particular area of practice can be helpful. For example, the legal profession is often bound by statutes, rules, and case law. If one is working in a particular area of law, it can be useful to know the statutes, rules, and case law that one will encounter most often. For example, I
practice criminal law in Arizona
. I found it extremely beneficial to have the Arizona statutory sentencing guidelines memorized. I believe clients, opposing counsel, and judges are impressed when I can discuss the sentencing guidelines from memory. I believe this type of display of knowing certain things by heart can demonstrate that one is experienced and competent in their area of practice.
-John Dosdall
Criminal defense attorney
http://www.jacksonwhitelaw.com/our-people/attorneys/john-k-dosdall/
Featured Testimonials
LawCrossing has an enormous amount of information on it. Further, it gives quality information which is very useful.
Christopher
Facts
LawCrossing Fact #81: Those who use LawCrossing always know about available industry opportunities, which makes finding a job easier.
Success Stories

LawCrossing was probably the best legal board I have used. I liked the layout and it was user friendly. I tried to use another job board, but it was not user friendly and was kind of a pain, whereas LawCrossing was easy to use to find jobs. I really liked it. I would certainly recommend this site and service to my colleagues.

Stephen Kobza Tinley Park, IL