Support PDF,DOC,DOCX,TXT,XLS,WPD,HTM,HTML fils up to 5MB
Maplewood Attorney among Nine Charged For Smuggling Contraband into Federal Jail
(
3
votes, average:
4
out of 5)
What do you think about this article? Rate it using the stars above and let us know what you think in the comments below.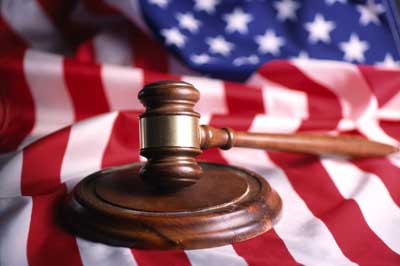 An attorney, Brian Kapalin, 66, of Maplewood, New Jersey and eight other people including two corrections officers were charged in three separate complaints for smuggling contraband including marijuana, into a federal pretrial detention facility. Paul J. Fishman, U.S. Attorney for the District of New Jersey announced the news on May 28.
Fishman said, "According to the complaints, the defendants operated contraband marketplace within the walls of the Essex County Correctional Facility." He further added, "Jails are no place for drugs and illicit phones, and it is disappointing that two corrections officers and an attorney allegedly used their authority and access to make them available."
According to the unsealed complaints, between October 2013 and April 2014, on at least five occasions, Stephon Solomon, a corrections officer at the facility, smuggled in contraband including cellphones and marijuana to an inmate, Nichols, in exchange for cash bribes. Nichols sold some of the contraband to other inmates whose family and friends sent money by Western Union to Nichols. Nichols then used Darsell Davis to retrieve the money.
Another corrections officer, Channel Lespinasse, did the same and smuggled in contraband in exchange for cash bribes. However, FBI agents trapped Lespinasse and one of his associates.
Similarly, attorney Kapalin used his access to inmates to smuggle in marijuana and tobacco in exchange for cash payments from inmates. Subpunallah, an inmate arranged the deals and Sauzereseteo, an associate of the inmate delivered the contraband and cash payments to Kapalin, who then took it inside the jail. In January 2014, Kapalin talked with Subpunallah over a recorded jail phone. During the conversation, Subpunallah asked Kapalin to deliver the contraband to an inmate in the jail. A few days later, Kapalin met the inmate at the attorney conference room at the jail, during which time he delivered the marijuana to the inmate.
The criminal complaint against Kapalin charges him with one count of conspiring to provide contraband to inmates at the jail with a potential penalty of up to five years in prison and up to $250,000 fine for smuggling marijuana.
Find attorney jobs in criminal law practice at this page on LawCrossing
.
Featured Testimonials
I love the email alerts sent by LawCrossing. It is an amazing feature.
Kristina
Facts
LawCrossing Fact #106: We've got great resources. Behind every great search engine are a lot of great search engines. Get all your results here!
Success Stories

LawCrossing has the most listings of any job board I have used. It's actually a great site. The website had a lot of detail. It's nice that you don't have to go through a recruiter if you don't want to. You can actually contact the law firm directly for the positions listed. LawCrossing had a ton of great features.

Brian McMillan San Francisco, CA