Support PDF,DOC,DOCX,TXT,XLS,WPD,HTM,HTML fils up to 5MB
Can I count alternative portable business with my regular portable business?
by Roger Boord Senior, Recruiter
(
2
votes, average:
3.9
out of 5)
What do you think about this article? Rate it using the stars above and let us know what you think in the comments below.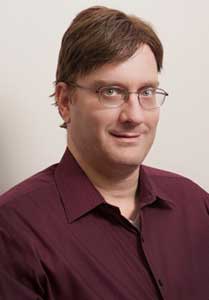 Question:

I am a partner who in an L&E boutique who is looking to move to a full-service firm.I have $1M in portable business from L&E work for my current clients.I believe that I could bring an additional $500K in non-L&E work for my biggest client.Can I count this amount toward my portable business?
Answer:
The short answer is "yes." For background, see my prior article on "
Calculating Portable Business
." Of course, calculating portable business amounts is not an exact science, but rather an estimate. But these amounts still have to have a sound basis in reason and evidence, and must not be mere speculation.
Here, you are dealing with a situation where you have both types of what could be called "traditional" portable business and "alternative" portable business.The first type, which is the most common, is usually in the form of active, ongoing work for a current client that can eventually be taken with you to another firm. The second type essentially encompasses all types of portable business that are not the first type.The second type is thus more unusual, and it generally needs more explanation to law firms.But as long as the reason and evidence are there, it is just as legitimate as "traditional" portable business.In fact, depending on the circumstances, alternative business may be even more likely to be portable than some examples of traditional business.
For example, in your situation you can fully expect your current firm to compete heavily for your $1M in traditional portable business, as your clients are all their clients too.But unlike with the traditional business, neither you nor your firm currently bills any of the prospective $500K in work.Rather, this amount represents prospective non-L&E business that you have good reason to believe you could get from your biggest (and closest) client.Importantly, this is all non-L&E business (corporate, tax, IP, etc.) that your future full-service firm could do but your current L&E boutique simply could not.Without the usual vigorous competition from your firm, your odds of securing this prospective business go up.You may, however, have to compete with a third firm for the business, if there is one currently servicing it.But if your relationship with the client is exceptionally strong, you have a good chance to succeed.
Another example is a junior litigation partner I worked with who was leaving a huge firm and had no traditional portable business.However, he had a friend from his poker game who had recently become GC of an energy company that was not currently a client of the partner or his firm.We brought the GC in to meet with the MP of another major Chicago firm and tell him:"If you hire my friend, I will give your firm $1M in corporate work."This was enough to persuade the Chicago to hire the partner, even though he had not a dime in "traditional" portable litigation business.Yet other examples of alternative business include prospective clients who cannot or will not hire a partner's current firm because of conflicts, high rates, lack of expertise or some other reason, but would follow the partner to another firm. In sum, you should pursue (and count) "alternative" business.It can make all of the difference.
Featured Testimonials
I have visited and will still visit LawCrossing.com in the future. It really is an excellent resource.
T.A.
Facts
LawCrossing Fact #141: Use our map feature to search our vast job board.
Success Stories

Out of all the other job boards I have used, LawCrossing was definitely the most impressive. I have received many job interviews from jobs I applied to on your site.

Mark Herskovitz Los Angeles, CA