Support PDF,DOC,DOCX,TXT,XLS,WPD,HTM,HTML fils up to 5MB
Ili J. Subhan, Esq., Solo Practitioner (Attorney)
(
29
votes, average:
4.7
out of 5)
What do you think about this article? Rate it using the stars above and let us know what you think in the comments below.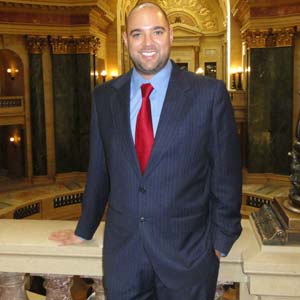 Working as a solo practitioner has both pros and cons, just like any other attorney. Some of the pros include complete freedom over what cases they work on and making their own destiny. Some of the cons include a lower average salary compared to private practice attorneys and less support staff to help you in than you would have in private practice.
Solo practitioners enjoy various benefits that larger firm practitioners may lack, such as complete freedom over the cases they choose and the nature of their practice. That being said, there are some downsides to
becoming a solo practitioner
, including reduced staffing and a lower average salary as compared to larger firm practitioners. All in all, you should weigh your options and consider becoming a solo practitioner if it is the right fit for you.
1. Why did you decide to become a solo practitioner?
Honestly, when I graduated law school in 2011 from Michigan State University College of Law, the legal job market was extremely competitive. I knew I wanted to help people, work in a transactional practice setting, and hopefully be able to be involved in international transactions. I applied for numerous associate positions at large, medium, and small firms. I did receive a few offers from small firms. I weighed those offers against the opportunity to strike out on my own and go solo, and I decided the potential upside was greater for me to start my own firm. I've always wanted to be in business for myself, I have an entrepreneurial spirit. However, I did not expect that I would open up my own practice right out of law school. That is what makes America so great, we all have the opportunity to go into business for ourselves, if we so choose, and gain financial security. This is especially true in the legal profession. Don't get me wrong, going into solo practice is not for everyone. You must dedicate yourself to learning: networking, marketing, accounting, and other business activities, as well as law practice management and the area of law you are practicing. You must learn the business of law and the practice of law at the same time. With that said, it is extremely rewarding to be in solo practice. I chose to focus my practice on immigration law, specifically family based immigration and employment based immigration because it met all of my criteria including helping people, working in a transactional setting, and provided me the ability to work with people from the globe. Now as a solo immigration practitioner, I am able to help families reunite with relatives, assist businesses with the hire and transfer of highly skilled workers, and counsel international investors on permanent residency in the U.S. through investment.
2. What is the best part of being a solo practitioner?
The best part of being a solo practitioner is having the ability to own and operate my own business. I am able to set my own hours, schedule, fee structure, and choose my own clients. Every day is exciting and I am constantly learning something new in the law and about business that will benefit my practice in the future. I always remain cognizant of the fact that the work I am putting in today as a solo practitioner will reap dividends in the future.
3. What is the worst part of being a solo practitioner?
The worst part of being a solo practitioner is that you have to do everything on your own in the beginning: you must be an accountant, marketer, business developer, and lawyer. However, knowing all these facets of my business helps me to be a better business person and lawyer. Down the road, I will be able to hire people for these different positions, and I will have the satisfaction of creating jobs in my community.
4. What advice would you give to others looking to become a solo practitioner?
I would highly recommend speaking to other solo practitioners in the area of practice you are considering. Ask them what a day is really like in their shoes. This will provide you with some insight on what it is truly like to practice in that area of law. Also, figure out what skills and talents you possess and which area of practice you would be best suited. Do you like public speaking? May be you want to consider being a trial lawyer. Or do you like writing? May be you want to consider being a transactional attorney. There are numerous fields of practice for you to find your niche. Consider on specializing in one area of law, so you can become an expert in that area, rather than be a jack of all trades and good in many areas, you want to be known for being an expert in one area. This will also help you with marketing. Once you select your practice area and you know you want to strike out on your own, contact your State Bar for resources for solo practitioners. Also, write a business plan, and think about the clients you are trying to attract, what's your niche, how can you market to your niche, and what are your revenue streams. You need to also find a mentor or mentors who will be able to provide you with guidance and advice. Join professional organizations in your practice area, for example, I am a member of the American Immigration Lawyers Association, American Bar Association, Milwaukee Bar Association, and Milwaukee Bar Young Lawyer's Association. Network and become active in your legal community. Always remember that as a solo practitioner, you are in the business of selling legal services, so hand out your card to everyone you meet, this is the easiest form of marketing. If you're thinking about starting a solo practice then I encourage you to do it! Be honest, stay positive, and you will succeed.
5. What is a typical day like for you as a solo practitioner?
My typical day as an immigration attorney consists of responding to clients emails and telephone calls, meeting with clients, researching and analyzing immigration law, speaking with my mentors and clarifying points of law, developing new marketing efforts and evaluating previous marketing campaigns, researching business development and client acquisition strategies, and doing some form of networking either through an in-person event or through social media. Every day is an exciting adventure, I am constantly learning about the law since immigration law is a constantly evolving complex body of law, I am learning about ways to improve my business processes, I am meeting new clients and other professional contacts, and I am working hard for my clients to deliver successful results. Every day I am able to come home and know that I've helped families, businesses, and or foreign investors, achieve their immigration goals.
6. Is there anything else that is important to know about you and your practice, or that you would like to add?
I founded Subhan Law Office, LLC, to provide competent, quality, and effective legal representation to families, businesses, entrepreneurs, and investors seeking advice and counsel on immigration law. Subhan Law Office, LLC, specializes in immigration law with access to offices in Milwaukee, Wisconsin, and Chicago, Illinois. We also have access to international offices throughout the world to meet with EB-5 investors. We are authorized to advice and counsel families, businesses, entrepreneurs, and investors on immigration matters in all 50 States and US Embassies and Consulates throughout the world. Please visit our website for more information at
www.subhanlaw.com
Michigan State University College of Law







Featured Testimonials
There are regular updates of the legal job market with the help of news wires.
Christian
Facts
LawCrossing Fact #194: New job listings are added several times throughout the day, every day.