Support PDF,DOC,DOCX,TXT,XLS,WPD,HTM,HTML fils up to 5MB
Christopher Way, Solo Practitioner (Attorney at Way Law PLLC)
Working as a solo practitioner has both pros and cons, just like any other attorney. Some of the pros include complete freedom over what cases they work on and making their own destiny. Some of the cons include a lower average salary compared to private practice attorneys and less support staff to help you in than you would have in private practice.
Solo practitioners enjoy various benefits that larger firm practitioners may lack, such as complete freedom over the cases they choose and the nature of their practice. That being said, there are some downsides to
becoming a solo practitioner
, including reduced staffing and a lower average salary as compared to larger firm practitioners. All in all, you should weigh your options and consider becoming a solo practitioner if it is the right fit for you.




1. Why did you decide to become a solo practitioner?
I had a very specific vision of how I wanted to practice law. I had both a process that I felt would be the best way for me to provide legal services and advice to clients and interact with them in a more mutually fulfilling way, and a desire to control the types of matters I handled limiting my practice to those matters I am most passionate about.
2. What is the best part of being a solo practitioner?
Practicing on your terms and bringing your vision of how a practice should operate to life. It's a thrill every time you see a positive result from an idea you dreamed up and implemented. Ideas that do not work as well are great learning experiences too. When you achieve a great result for a client, there is great feeling of accomplishment and fulfillment because you know that you made that result possible for someone, and they know that as well.
3. What is the worst part of being a solo practitioner?
There is no safety net. If people are late paying their bills or you did not market properly there is not a guaranteed salary coming in every two weeks; there is only what you have brought in. If you haven't planned accordingly with good billing practices and savings you could find yourself in a tough spot.
4. What advice would you give to others looking to become a solo practitioner?
Plan your business as meticulously as you can before you start it. It's much easier to see how your entire vision fits together when you put it on paper before you start. The strengths and weaknesses will become much more apparent giving you time to plan to utilize those strengths and minimize any weaknesses.
5. What is a typical day like for you as a solo practitioner?
I start by reviewing my plan for the day and investing some time in the business rather than client matters. This may be examining marketing opportunities or reading interesting articles. Spending a short time on these issues helps me get focused and work more efficiently on client matters. I then work on the client matters I have scheduled for the day. A typical day will include a few telephone conferences, but mostly consists of document drafting and any research related to my business planning and estate planning tasks.
6. Anything else to add about your practice?
Way Law PLLC is a Richmond, VA based law practice focused on controlling legal outcomes through business planning, business succession planning, and estate planning. The firm's guiding principle is the famous Benjamin Franklin quote, "An ounce of prevention is worth a pound of cure." I believe that providing a strategy to deal with a legal challenge before it becomes a problem, the issue can be resolved more efficiently and with a better outcome.
Featured Testimonials
Over the years I have renewed the account on and off and will continue to do so as your service has been a great help.
Frank J. Catalano
Facts
LawCrossing Fact #241: We go out of our way to tell you which jobs are the best in the market.
Location
San Francisco, CA
Description
Corporate Secretary/Executive Assistant The candidate will be supporting multiple attorneys (includ...
Location
New York City, NY
Description
Document Management Support Specialist Duties: Provides day-to-day business facing support of iMana...
Description
Legal Practice Specialist The candidate responsibilities will include a broad range of administrati...
NOW TRENDING ON BCG ATTORNEY SEARCH
MOST POPULAR ARTICLES
Testimonial of the Week

Out of all the other job boards I have used, LawCrossing was definitely the most impressive. I have received many job interviews from jobs I applied to on your site.

Mark Herskovitz Los Angeles, CA
Top Actively Interviewing Jobs
Birmingham, MI
Expanding Birmingham Law Firm seeks a Business Attorney with 5 + years experience. Corporate, Partnership and Real Estat...
Employer: Lippitt O'Keefe Gornbein, PLLC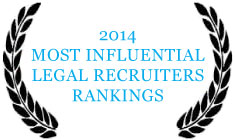 Job Search Tip
Job search myth: It's easier to find a job when you have a job. Wrong! When will you have time to answer ads, network, talk to recruiters, research, and interview? Looking for a job is a full-time job.