Support PDF,DOC,DOCX,TXT,XLS,WPD,HTM,HTML fils up to 5MB
Bryan K. Bullock, Solo Practitioner (Attorney)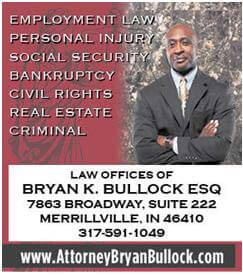 Working as a solo practitioner has both pros and cons, just like any other attorney. Some of the pros include complete freedom over what cases they work on and making their own destiny. Some of the cons include a lower average salary compared to private practice attorneys and less support staff to help you in than you would have in private practice.
Solo practitioners enjoy various benefits that larger firm practitioners may lack, such as complete freedom over the cases they choose and the nature of their practice. That being said, there are some downsides to
becoming a solo practitioner
, including reduced staffing and a lower average salary as compared to larger firm practitioners. All in all, you should weigh your options and consider becoming a solo practitioner if it is the right fit for you.




1. Why did you decide to become a solo practitioner?
I began my legal career working as a staff attorney for Indiana Legal Services (ILS), a not for profit law firm representing the indigent. I loved representing our clients, however, I always wanted to practice civil rights law and I wanted to try my hand at other areas of law that I could not practice at ILS. So, even though I had never run my own business before, I took a chance took the plunge.
2. What is the best part of being a solo practitioner?
I love the freedom of accepting the cases that I want to accept, setting my own terms and hours and the risk involved has certainly kept me on my toes in a way that being an employee doesn't do.
3. What is the worst part of being a solo practitioner?
The worst part is the incessant need to bring in new clients. It forces you to stay hungry, which is good, but it's also a chore to constantly advertise and bring in new business. The other downside is not having someone in your firm that you can go to for advice, or for forms and to assist with strategies. You either have to find mentors or support, or figure things out for yourself. This is very important when you're just starting out.
4. What advice would you give to others looking to become a solo practitioner?
I would advise others who are looking to start their own practice to study the business side of being a solo practitioner. All of the issues that the HR department handles for your employer are now your issues to handle, including paying taxes. But, just do it, and don't let your fears hold you back.
5. What is a typical day like for you as a solo practitioner?
I work 6 days a week and I get to the office around 10 a.m. and I stay until 9:00pm or 10pm except on weekends when I will leave a little earlier. I handle discrimination cases primarily, so there is always something to be done and/or responded to and/or filed, or some issue to be researched for a particular case.
6. Is there anything else that is important to know about you and your practice, or that you would like to add?
My practice has been an extension of my personality and my interest. I am student of the human rights struggle for African Americans and others throughout the world.Therefore, I have focused my practice on human rights issues like employment rights and governmental misconduct. An extension of this has my representation as habeas counsel for several men who were detained in Guantanamo Bay, Cuba. Locally, I have represented community organizations in environmental justice litigation and I have assisted not-for-profits in developing their by-laws. I have also represented people who have either been in prison at the time that I represented them, or who were in prison and released. This representation has centered around issues of negligence and/or abuse by the prison. I have committed myself to never representing employers or corporations, but instead in serving the needs of people who otherwise would not have a voice. Hopefully, this is in some way a contribution to the area of human rights and/or civil rights. I have not gotten rich by this type of work, (not that I'm opposed to that), but I am fulfilled in doing what I think is right and just.
Featured Testimonials
I like the volume of jobs on LawCrossing. It is a good site to refer to anyone concerned with the legal profession.
Darren
Facts
LawCrossing Fact #60: Because the jobs listed on LawCrossing cover all levels of experience, users will have better chances of finding jobs quickly.
Description
Business & Tort Litigation Associate The candidate should have 3+ years of experience in commercial...
Description
Employment Associate The candidate will be responsible for litigation strategy and management, lega...
Description
Legal Researcher Duties: Provide both quick reference and in-depth research services using a variet...
Description
Government Investigations/False Claims Act Associate The candidate should have 3-6 years (classes 2...
Description
Litigation Associate Attorney - Business Litigation The candidate must have outstanding credentials...
Description
Seeking REIT Associate with 1-2 years of Finance – Real Estate Capital Markets Group experience. T...
NOW TRENDING ON BCG ATTORNEY SEARCH
MOST POPULAR ARTICLES
Testimonial of the Week

I came back to LawCrossing to search through the listings in my new job search because I had been able to get my last 2 jobs through using the site. I love the search capacity and filters. This is a very valuable service.

Jennifer Guidea Bloomfield, NJ
Top Actively Interviewing Jobs
Birmingham, MI
Expanding Birmingham Law Firm seeks a Business Attorney with 5 + years experience. Corporate, Partnership and Real Estat...
Employer: Lippitt O'Keefe Gornbein, PLLC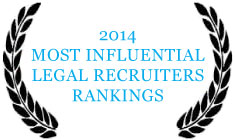 Job Search Tip
Can you list your own features and benefits? You'll need to sell' them in an interview.'