Support PDF,DOC,DOCX,TXT,XLS,WPD,HTM,HTML fils up to 5MB
Alison Triessl Has Been One of California's Best Criminal Defense Attorneys for the Past Sixteen Years
by Nabeal Twereet Follow Me on Google+
(
117
votes, average:
4.5
out of 5)
What do you think about this article? Rate it using the stars above and let us know what you think in the comments below.
Professional Overview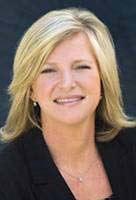 Alison F. Triessl established the Law Office of Alison F. Triessl in the Los Angeles area. She is the former President of the Los Angeles County Criminal Courts Bar Association, the largest criminal bar association in Los Angeles. Alison was the fourth woman to hold the title of Presidency in its sixty-year history.
She exclusively practices
criminal defense law
, specializing in third strike, assault, and drug cases. In addition to being one of the top attorney's in Los Angeles, Alison is the co-founder and CEO of the Pasadena Recovery Center, a ninety-eight bed drug and alcohol treatment center. She established the Pasadena Recovery Center in 2000 with her father, the renowned psychiatrist Dr. Lee Bloom. Vh1's "Celebrity Rehab with Dr. Drew," "Sex Rehab with Dr. Drew," as well as several episodes of A&E's Intervention were all filmed at the Pasadena Recovery Center.
Over the years, Alison has been awarded with several distinctions. In 2006, she was honored as Woman of the Year for Los Angeles County. During that year, Alison also received a commendation for Outstanding Community Service from both the Lieutenant Governor and City Attorney.
Alison has appeared on all three national morning shows: Good Morning America, The Today Show, and The Early Show. She has appeared on all Los Angeles news stations, which includes KCAL, FOX, ABC, CBS, NBC, and KTLA. Alison was also a guest on the Dr. Phil Show. She has provided legal commentary many times for CNN-HLN, and appeared on Dr. Drew,
Nancy Grace
, and Jane Velez-Mitchell. Alison has also provided commentary to Inside Edition, the nationally syndicated show. She was a primary legal commentator for KTLA Channel 5 for the Conrad Murray trial. Alison previously provided legal commentary for CBS's The Insider.
She is the creator of Wild About Trial, an innovative new app and website, which covers between fifteen and twenty of the juiciest criminal court cases nationwide. Wild About Trial provides up to the minute reports from local reporters in the courtroom and gives people access to court documents and legal commentary. The app tweets and live streams the nation's most controversial and riveting trials right from the courthouse, covering them in a brand new way. Wild About Trial provides people with a whole new way to look at these trials. The app is available for Androids, iPhones, iPads, and iPods.
Alison was born and raised in Los Angeles. She graduated with a Bachelor's Degree in Political Science from Tulane University and earned her Juris Doctorate from New York Law School. Alison is a devoted wife and mother of three boys.
When asked about her hobbies, she replied:
"I love to horseback ride. However, given I have three jobs right now and I am raising three boys, I really don't have the time to ride right now. My husband is an avid Red Sox fan. His love of the Sox has certainly spilled over onto me and our boys. I recently sent him and my oldest son, Jacob Fenway Triessl, to the first game of the World Series in Boston. Our house has been a really happy place lately since the Red Sox won the World's Series."

Alison is a frequent visitor of Tarzana's Sushi Spot. She is currently reading Jojo Moyes'
Me Before You
.
Alison's Memories and Motivations
Did Alison receive any awards or participate in any internship that influenced her decision to go into the law? She acknowledged:
"I was fortunate enough to work for the Federal Public Defender in Washington DC during my sophomore year in college. This experience certainly piqued my interest in criminal defense. Also, I worked for the Law Offices of James Barnes, a private criminal defense attorney in Los Angeles during my summer breaks in both college and law school. Mr. Barnes is a great practitioner and was an amazing teacher. He definitely shaped my career path."

Does she have a most memorable law school experience? Alison stated:
"Through an internship I was involved in during law school, I had the opportunity to participate in a mercy release program run by the courts. Inmates who were gravely ill were given an opportunity to petition the court to be released early so they could spend the last days, weeks or months of their lives with their family members. This program allowed me to see the compassionate side of the law."

Why did Alison
decide to become an attorney
? She noted:
"My father, who recently passed, was a psychiatrist. He was an extremely compassionate man who instilled in me the importance of helping people, especially those suffering from mental illness or drug addiction. Since I failed biology in college, becoming a medical doctor was out of the question. Since the majority of people who enter the criminal justice system suffer from some form of mental illness or drug dependency, becoming a criminal defense attorney was almost a natural calling for me."

So what is the best part of her job? Alison claimed:
"There are many aspects of my practice that I love. I have developed wonderful relationships over the years with judges, prosecutors and my fellow defense attorneys. However, my favorite part of my job has always been and will always be the people I have represented and the lives that have been changed because of my representation. I have represented well over 1000 people. Some have reoffended or relapsed and that saddens me but many have gone on to lead sober, productive and happy lives."

What is Alison known for professionally? She asserted:
"I am known for being an extremely caring, compassionate and competent attorney. I work diligently and zealously for each person I represent. I have a knack for convincing judges and prosecutors that the person I represent (80% or more have an addiction to drugs or alcohol) and society as a whole would benefit greatly from rehabilitation and not incarceration. I am known for being a strong advocate for the mentally ill and those suffering from drug and alcohol dependency."

What area of the law is she most passionate about? "I love a good criminal case with lots of interesting legal issues and fascinating players."
Is there an area of practice Alison would like to develop further into? "Nope, I'm sticking to criminal as it is my passion."
When asked what her strengths and greatest weakness were, Alison said, "My strength is my passion for the law and compassion for the people I represent. And my greatest weakness is how personally I take each and every case."
What does she think about criminal defense law today? Alison explained:
"I have seen some really great changes in the practice of law since becoming a criminal defense attorney. When I first starting practicing, the only answer for most crimes was incarceration. There were very few other options. Court ordered drug programs in California (i.e. Proposition 36, Drug Court) simply did not exist. The advent of these programs has literally changed the lives of hundreds of thousands of people who have gone through them."

If she weren't a lawyer, what would Alison probably be doing? "If I were not a lawyer, I would be writing travel books."
Where does she see herself in five years? "Hopefully, within the next five years, Wild About Trial will be a household name."
What motivates Alison to be an attorney everyday? "I am still motivated to do what I do because of my love for the people I represent and the dear friends I get to practice law with on a daily basis."
How does she want to be remembered? "I want to be remembered as a caring, compassionate and competent attorney and a loving wife and mother."
Lois Goodman's Case, Being President of The Los Angeles Criminal Courts Bar Association and Inspiring Women
Alison specializes in third strike, drug and assault cases. Does she have a case that stands out? She said:
"I recently represented Lois Goodman, a grandmother and US Open referee who was accused of killing her husband of nearly 50 years with a coffee mug. Upon meeting her and her family, I immediately knew that she was innocent. After we presented evidence to the prosecuting district attorney as to her innocence, her case was dismissed. I have no doubt that if it weren't for the hard work and diligence of her defense team-of which I was fortunate to be part of-- an innocent person would be spending the rest of her life in prison."

In 2009, Alison served as President of the Los Angeles Criminal Courts Bar Association. How did she feel about becoming the fourth woman to hold the title of Presidency in its 60-year history? What did Alison learn from this experience? She admitted:
"I was so proud to be President of the Criminal Courts Bar Association. It is an amazing organization that brings together the best, brightest and competent defense attorneys in all of Southern California. It was especially meaningful for me given that I was only the fourth woman in its 60-year history to hold the position of President. In my role as President, I learned to trust my instinct and be a leader, even though I was twenty to thirty years younger than most members."

Alison has accomplished a lot in a short period of time. Does she consider herself a role model for other women? "I certainly hope that I'm a role model for women. I want young women everywhere to believe that they can be anything they want to be, there are no limits to what you can accomplish. Women have as much chance at success in the workplace as men. As a mother raising three boys, I also want women everywhere to know that you can be a successful at work and still be a loving and involved mom."
Launching Wild About Trial, Establishing The Pasadena Recovery Center and Alison's Speaking Engagements
In 2012, Alison launched Wild About Trial. What inspired her to create a revolutionary new mobile application and website that provides trial lovers with breaking news, legal analysis and court information? She explained:
"Wild About Trial is a website and mobile application born out of my love for criminal trials. I, like millions of other trial enthusiasts out there, am fascinated by these trials. I like to know who the players are, what the backstory is, when it happened, how it happened and why it happened. I especially want to know what happens in and out of court. I would watch trials all day long if I could. So, that is why I created Wild About Trial, because with Wild About Trial on your phone or tablet, no matter where you are, you will get up-to-the-minute updates on the trials you are most interested in, all in the palm of your hands."

What motivated Alison to establish a drug and alcohol treatment center? She disclosed:
"When my father, Dr. Lee Bloom, and I founded the Pasadena Recovery Center in 2000, we did so because of the limited number of affordable residential drug and alcohol treatment programs available in Los Angeles at that time. My father wanted to establish a private drug and alcohol program that was affordable to most people. His motto was, 'We treat everybody from Yale to jail and Park Place to park bench.' To this day, we still hold his motto dear to us and have maintained a reasonably priced facility for those in need."

She has appeared on all three national morning shows as well as all Los Angeles news stations. Will Alison continue her speaking engagements? "I am passionate about the law and I love to talk publicly about criminal cases. As long as they will have me, I will continue to do speaking engagements."
Non-Profit Organizations and Alison's Mentors
Is Alison involved with any non-profit organizations? "I am on the Advisory Board of the Good News Foundation."
Does she have a mentor? Is Alison a mentor? "Many lawyers have helped shape the lawyer that I am today. Most notably, my mentors are James Barnes and Robert Sheahen. I love mentoring law students and young lawyers and have done so throughout my career."
Featured Testimonials
LawCrossing has become one of my favorite links and I use it all the time.
Lindsay
Facts
LawCrossing Fact #157: Since we charge our users a minimal fee, they have access to many jobs available around the country!