Personal Life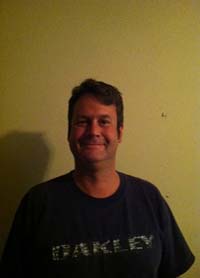 Sim F. Sutterby II owns and manages Sutterby's Paralegal & Non-Lawyer Document Preparation Services (http://afloridaspacecoastparalegal.com), which is based in Cocoa Beach, FL. He is a paralegal who specializes in appellate, postconviction, extraordinary writs and family law matters in both state and federal court. Mr. Sutterby is also a Florida notary public and he plans on attaining his mediation certificate. He is a former member of the Orange County Bar Association in Orlando, FL.
Prior to founding his company, Mr. Sutterby served as a paralegal, first for attorney Tom C. Greene, and then for attorney Daniel D. Mazar. He was a commercial fisherman and yacht deliveryman for ten years in St. Augustine, FL. Mr. Sutterby also worked in several restaurants and worked in the kitchen of Park Plaza Gardens, a five star restaurant and hotel located in Winter Park, FL. He has ten years experience as a legal staff member, and four of those years have been devoted to successfully running his business in the Sunshine State.
Mr. Sutterby was born in Coca Beach, and raised in Winter Park, FL. He attained an American Bar Association (ABA) paralegal certificate and earned his paralegal degree from Florida Metropolitan University. Mr. Sutterby is a proud parent of one child, Kaled, who is attending boarding school in New York, and is soon to be the father of another child who will be named Kai.
When the paralegal isn't working, he enjoys hanging out on the beach, surfing, fishing, boating, and sailing. Mr. Sutterby's family owns a marina in St. Augustine, FL. He has fond memories of sailing in the Caribbean. Mr. Sutterby's favorite restaurant is Turks and Caicos' Bella Luna. He also enjoys reading classic literature and maritime history.
Mr. Sutterby's Successful Business and Tips for Paralegals
Does Mr. Sutterby have a most memorable educational experience? He said before he received his paralegal degree, he worked on a postconviction case that was on the TV show, Forensic Files.
Why did Mr. Sutterby decide to become a paralegal? "Because I believe in the U.S. Constitution and constitutional law."
What is the number one reason why people get a divorce? "People get a divorce because of complacency. It's not about couples fighting over money, it's about people who don't work with each other and give up on loving each other."
The businessman discussed the best part about his job. "I enjoy helping people and I know I am doing a good job for them."
Mr. Sutterby also discussed why he appreciates working for himself. "I can do the best job I am capable of without any restraints of an employer wanting me to spend too little time on a project. I also appreciate working with attorneys in the state of Florida."
What is the paralegal known for professionally? "I am known for finding a solution to a legal issue, especially when the issue doesn't appear to have a solution."
When asked what he thinks about the
paralegal field in Florida
, Mr. Sutterby replied, "There are too many people who are going to school to become a paralegal. They don't have enough experience and there are not many internships available. I also believe that big law firms in the U.S. farm out work to other individuals in different countries for less money and these individuals will often obtain our
paralegal positions
."
What would Mr. Sutterby change about the paralegal field? "I think the
Florida Supreme Court
should regulate paralegal courses and not private colleges."
Since Mr. Sutterby has ten years' experience as a paralegal, many readers may be wondering what advice he has for new legal staff members. "Hang in there and don't get overwhelmed. Take one thing at a time and don't miss a deadline."
What advice would the businessman give to students who are thinking about becoming a legal staff member? "Students need to realize they are marketing themselves. They must take as many internships as possible to market themselves in the paralegal field."
Where does Mr. Sutterby see himself in five years? "I plan to expand my business by attaining my Florida mediation certificate. I will also earn my degree in journalism, so I can enjoy writing about traveling."
If he wasn't a legal staff member, what would he be doing? "I would be sailing."
Why is Mr. Sutterby motivated every day to do his job? "I enjoy helping people. With regard to divorces, I'm not thinking about a just a paycheck. I am just trying to help people navigate the procedural rules."
Volunteer Activities, Mr. Sutterby's Mentors and Mentoring Others
Does Mr. Sutterby have any volunteer activities? He said he feeds and helps the homeless during holidays in Central Florida.
Does he have a mentor? Is he a mentor? Mr. Sutterby explained that appellate attorney Daniel D. Mazar taught him about ethics and various legal principles. Attorney Tom C. Greene, former mayor of Lake Mary, Florida, was also a mentor. He taught Mr. Sutterby how to personalize business.
A Rewarding Position, Mr. Sutterby's Goals and Final Thoughts
Why does Mr. Sutterby find his position rewarding? "I enjoy writing SEO content and marketing my own business. I also enjoy helping individuals and attorneys. They frequently come back and utilize the services I provide."
Is there a downside to his position? "I can't litigate for my clients and I can't predict how the judge will rule."
Does the Floridian have goals? "I just want to be the best person I can be in all areas."
Is there anything else you care to share professionally or personally? "This too shall pass."
*** Sim F. Sutterby II is not an attorney and can't give legal advice. ***