Support PDF,DOC,DOCX,TXT,XLS,WPD,HTM,HTML fils up to 5MB
(
18
votes, average:
3.8
out of 5)
What do you think about this article? Rate it using the stars above and let us know what you think in the comments below.
Private detectives and investigators assist attorneys, government agencies, businesses, and the public with a variety of problems such as gathering facts, tracing debtors, or conducting background investigations. The main job of private investigators and some detectives is to obtain information and locate assets or individuals. Some private investigators protect stores and hotels from theft, vandalism, and disorder.
About half of all private investigators are self-employed or work for detective agencies. They also find work either full-time or as independent contractors with insurance companies, shopping malls, hotels, or other private concerns. They can work under cover, infiltrating a ring of thieves, or sit at a desk doing background checks. They sniff out shoplifters, finger employees who are stealing, or locate missing persons. They also act as bodyguards or security guards.
Private investigators working as general investigators have duties ranging from locating missing persons to exposing fraudulent worker's compensation claims. Some investigators specialize in one field, such as finance, where they might use accounting skills to investigate the financial standing of a company or locate funds stolen by an embezzler.
Many investigators spend considerable time conducting surveillance, seeking to observe inconsistencies in a person's behavior. For example, a person who has filed a worker's compensation claim that an injury has made walking difficult should not be able to jog or mow the lawn. If such behavior is observed, the investigator takes video or still photographs to document the activity and reports back to the supervisor or client.
Some investigations involve verification of facts, such as an individual's place of employment or income. This might involve a phone call or a visit to the workplace. In other investigations, especially in missing person's cases, the investigator interviews people to learn as much as possible about someone's previous movements.
Types of Investigator:
Legal Investigators
Legal investigators specialize in cases involving the courts and lawyers. To assist in preparing criminal defenses, investigators locate witnesses, interview police, gather and review evidence, take photographs, and testify in court. In addition, they might perform the same or similar functions working with prosecutors preparing their cases.
Arson Investigators
Arson investigators generally work for fire departments but also cooperate with local police departments and often testify in court. They start out as fully trained firefighters before moving into an investigator's role.
Not all fire investigators work for fire departments. Some, with the appropriate training and experience, find work with insurance companies or private investigation firms.
Corporate Investigators
Corporate investigators work for companies other than investigative firms-often large corporations. They conduct external and internal investigations. External investigations focus on preventing criminal schemes, thefts of company assets, and fraudulent deliveries of products by suppliers. Internal investigations ensure that expense accounts are not abused and employees are not stealing.
Financial Investigators
Financial investigators may be hired to investigate the financial standing of companies or individuals. These investigators often work with investment bankers and lawyers. They generally develop confidential financial profiles of individuals or companies that may be party to large financial transactions. An asset search is a common type of such an investigation.
Store Detectives
Private detectives and investigators who work for large retail stores or malls are responsible for loss control and asset protection. They detect theft by shoplifters, vendor representatives, delivery personnel, and even store employees. Store detectives also conduct periodic inspections of stock areas, dressing rooms, and rest rooms and sometimes assist in the opening and closing of the store. They may prepare loss-prevention and security reports for management and testify in court against persons they apprehend.
Most employers prefer to hire high school graduates, and a growing number of states are enacting mandatory training programs for investigators. You can get entry-level training on the job. Many come to the profession from related fields-former police officers or government agents, or military personnel- or from such diverse professions as finance, accounting, investigative reporting, insurance, and law.
The vast majority of states and the District of Columbia require licenses for private investigators. In most cases, it is the state police department that issues the licenses, but requirements vary widely.
Some states have very liberal requirements. Others, such as California, have stringent regulations. For example, the Cali-fornia Department of Consumer Affairs Bureau of Security and Investigative Services requires six thousand hours of investigative experience, a background check, a qualifying score on a written examination, payment of an application fee and a fingerprint fee, and payment of an annual license fee upon approval.
A college degree, especially in criminal justice or related fields, is becoming more and more the preferred background in some companies.
An understanding of computers is also important for investigators. Computers have changed the nature of this profession and have become an integral part of investigative work. They allow investigators to obtain massive amounts of information in a short period of time from the dozens of online databases containing probate records, motor-vehicle registrations, credit reports, association membership lists, and other information.
Job Outlook
Employment of private detectives and investigators is expected to grow much faster than the average for all occupations. In addition, job turnover should create many additional job openings, particularly among wage and salaried workers. Nevertheless, competition is expected to be high for the available openings because careers as private detectives or investigators are attractive to many people.
Salaries
Earnings vary greatly depending upon the employer, the specialty, and geographic area. Those who own their own firms and are doing well make at the higher end; those who work as store detective, for example, see the bottom of the scale.
Art Forgeries
This is not a field to enter into lightly. One must have a serious background in art, either as an artist, art gallery owner, or museum curator. Rarely is authenticating art a full-time posi-tion. It often comes as a sideline to regular duties in the above-mentioned occupations.
About LawCrossing
LawCrossing has received tens of thousands of attorneys
jobs and has been the leading legal job board in the United States for almost two decades. LawCrossing helps attorneys dramatically improve their careers by locating every legal job opening in the market. Unlike other job sites, LawCrossing consolidates every job in the legal market and posts jobs regardless of whether or not an employer is paying. LawCrossing takes your legal career seriously and understands the legal profession. For more information, please visit www.LawCrossing.com.
Featured Testimonials
I have visited and will still visit LawCrossing.com in the future. It really is an excellent resource.
T.A.
Facts
LawCrossing Fact #104: We've got the tools for you to land the perfect job -- come USE THEM!!!
Do you want a
better legal career?
Hi, I'm Harrison Barnes. I'm serious about improving Lawyers' legal careers.  My only question is, will it be yours?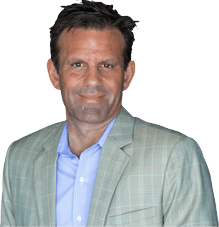 About Harrison Barnes
Harrison is the founder of BCG Attorney Search and several companies in the legal employment space that collectively gets thousands of attorneys jobs each year. Harrison is widely considered the most successful recruiter in the United States and personally places multiple attorneys most weeks. His articles on legal search and placement are read by attorneys, law students and others millions of times per year.
Success Stories
I was incredibly happy with the site. I thought it was very easy to use; had significantly more postings than any other site (or combination of sites); and provided a lot of useful information. (the number, and caliber, of job postings). Exactly what I was looking for – I have 5 years' experience and was looking for a lateral move or an in-house position, and that's exactly what I found!
Sarah E. Potter Louisville, KY
Why You'll Love LawCrossing
Stay Ahead. Get your weekly career digest giving you:
the latest legal jobs
legal employment news and trends
career advice and more