Support PDF,DOC,DOCX,TXT,XLS,WPD,HTM,HTML fils up to 5MB
(
122
votes, average:
4.7
out of 5)
What do you think about this article? Rate it using the stars above and let us know what you think in the comments below.
Legal secretaries are somewhat like mini-managers of the attorneys they work for, yet they are also subject to their control, supervision, and direction. On one hand, legal secretaries are eventually given broad responsibilities and control to handle all administrative aspects of their attorney's practice and expected to anticipate their needs; on the other hand, legal secretaries must perform the tasks dele gated to them by their attorneys and possibly others. For this reason, in addition to the legal expertise required, legal secretaries earn more on the average than any other type of secretary. The faster legal secretaries can type, the greater their proficiency with word processing, and the better their ability to anticipate attorney needs, the greater the likelihood of advancement and promotional opportunities or landing the secretarial dream job.
The Right Stuff
Legal secretaries' work is highly specialized and tailored to the legal profession compared to other non-law-related secretarial jobs. Legal secretaries should be especially tactful in their dealings with people, who are often frantic and emotional. Interpersonal skills, discretion, good judgment, organizational ability, and initiative are especially important hiring and promotional considerations for law firms. In order to achieve proficiency in a career as a legal secretary, you should acquire competency in  
grammar
spelling
punctuation
keyboarding
word processing
database and file management
E-mail.
If you cannot efficiently organize and prioritize your own assignments, you will not be able to achieve the larger objective-the efficient administrative operation of your firm or organization. You must be sure that your attorneys are free to be able to spend a full day on legal work and generating new clients and you should strive to ensure that attorneys spend as little time as possible on administrative matters. Supervising attorneys usually depend upon their legal secretaries so they can address their clients' needs in a timely and organized fashion. With keen insight and judgment, legal secretaries can anticipate the needs of attorneys.
What Legal Secretaries Do
Legal secretaries are responsible for a variety of administrative and clerical duties necessary to maintain a law office.  
They must make sure the work product is completed.
They provide information when they answer and screen telephone calls and answer or direct other internal inquiries.
They review all incoming mail, faxes, and docket appearances.
They make travel and meeting arrangements, and disseminate this information.
They ensure that the attorneys know where they are supposed to be and when.
They have all documents prepared that the attorneys need to take with them to meetings or court.
They type information provided by attorneys or clients from handwritten or electronic drafts or dictation.
Commonly, legal secretaries complete skeleton blank documents or instruments or forms. As legal secretaries gain experience, attorneys will give them more latitude to deviate from these forms, thereby drafting more original documents, under attorney supervision.
Every day, legal secretaries ensure that correspondence and other legal documents are finalized, signed, and mailed. Correspondence commonly prepared autonomously by legal secretaries includes transmission letters of documents to clients, opposing counsel, and the court. Often, they transmit questionnaires, interrogatories, and deposition instructions as standard form letters.
They may assemble records and organize charts, tables of contents, and indexes. Legal secretaries draft correspondences, indices, charts, and tables of contents more often than any other type of document.
Legal secretaries prepare certificates of mailing for process serving and packages for mailing via the U.S. Post Office or Federal Express. They make sure that all necessary enclosures to correspondence are included, such as copies of certain documents or payments.
While managing electronic and hard copy files, legal secretaries may also be required to manage projects such as copying and labeling of exhibits for trial or to attach to pleadings.
Legal secretaries order office supplies, and make sure office equipment is maintained and operational. They may also enter detailed time descriptions and expenses into computer billing systems, and ensure invoices for accounts payable are correct.
Legal secretaries may even perform a multitude of functions outside of those typically associated with their employment, including those of a legal assistant, legal administrator, and legal marketer. Attorneys rely on their legal secretaries to assist with any projects that need to be done, even if the projects involve those outside of normal responsibilities. Because of this, many legal secretaries gain experience in other legal careers and are given an opportunity to move up, if they like. Many times the scope of legal secretarial responsibilities depends upon the size of the office. Generally, the smaller the office, the wider range of job responsibilities they will likely have. Higher-level secretaries tend to perform fewer clerical tasks than lower-level secretaries. Additional responsibilities they may have include conducting research, preparing statistical reports, training employees, and supervising other clerical staff.
What the Job Is Really Like
Legal secretaries often sit for long periods of time and usually work 40-hour workweeks. Entry-level secretaries will likely have to work much more. Some legal secretaries have flexible working arrangements that may involve part-time or temporary positions or sharing a position with another secretary. One out of five secretaries works part time but the majority of legal secretaries are full-time employees who work in excess of 40 hours.
Getting In and Moving Up
People gain their first job as a legal secretary after
Working a lower-level job as a receptionist, runner, or file clerk.
Acquiring an education that prepares them for legal secretarial services.
Having non-law-related secretarial experience.
Gaining entry into the profession with no experience whatsoever.
Most legal secretaries gain experience on the job and through employer-funded education. The acquisition of a degree or secretarial accreditation while engaged in full-time service is usually the quickest way to increase salary or receive a promotion.
High school graduates who have basic office skills may qualify for entry-level secretarial positions. Employers require knowledge of software applications that most high schools offer. Many legal employers will find knowledge of basic computer operations a great relief and incentive to hire you, as it will decrease the time required to train you.
If you have no computer skills, you should acquire them first to increase your proficiency in keyboarding, spelling, punctuation, grammar, and oral communication. Training may also be obtained from the courses offered at a vocational education program that teaches office skills and keyboarding. Many temporary agencies provide training in computer and office skills. Other specialized training programs exist for legal secretaries, as well; however, legal secretarial skills are most often acquired, through on-the-job instruction. Many secretarial programs may be completed while working as a secretary, or partially completed while still in high school.
As you gain experience as a secretary, you can earn the Certified Professional Secretary (CPS) designation by meeting certain experience requirements and passing an examination with the International Association of Administrative Professionals. The association for legal profession also administers an examination to certify a legal secretary with three years of experience as a Professional Legal Secretary (PLS). Further, Legal Secretaries International confers the designation Board Certified Civil Trial Legal Secretary in such specialized areas of law as litigation, real estate, probate, and corporate law. This designation is conferred upon legal secretaries who pass an examination and have at least five years of law-related experience. Secretaries generally advance by being promoted to other secretarial positions with more responsibilities. Qualified legal secretaries who broaden their knowledge of a firm's operations and enhance their skills may be promoted to other positions such as senior or executive secretary, clerical supervisor, or office manager. With additional training, many legal secretaries become paralegals or enter into other legal professions. As a legal secretary you must have positive performance reviews and inter act well with other staff members and attorneys in order to move ahead in your career within a particular firm or organization. Your performance is judged, in part, by the ability to move work product and handle administrative matters with little or no attorney involvement.
A Few Key Points to Remember
You should have excellent communication and interpersonal skills in order to deal with high-maintenance attorneys, clients, and fellow staff members. Legal secretaries should be "people persons."
You should generally have a more proficient knowledge of computers and word processing than any other employee of a legal organization.
You should have a strong work ethic and commitment to your profession.
You should remain true to your profession and yourself, instead of excessive doting on bosses. By remaining true to your profession and self, you will be a professional asset to your firm.
You should be loyal to your attorneys, which means not trying to "outshine" them and maintaining confidentiality.
You should be prepared for a future redistribution of responsibilities assigned to you, and be able to adapt your skills and proficiencies as needed.
About LawCrossing
LawCrossing has received tens of thousands of attorneys
jobs and has been the leading legal job board in the United States for almost two decades. LawCrossing helps attorneys dramatically improve their careers by locating every legal job opening in the market. Unlike other job sites, LawCrossing consolidates every job in the legal market and posts jobs regardless of whether or not an employer is paying. LawCrossing takes your legal career seriously and understands the legal profession. For more information, please visit www.LawCrossing.com.
Featured Testimonials
I like the LawCrossing very much because of the variety of legal jobs posted on it.
Jessica
Facts
LawCrossing Fact #134: We improve our customers' lives. Come read the literally hundreds of testimonials from satisfied job seekers!
Do you want a
better legal career?
Hi, I'm Harrison Barnes. I'm serious about improving Lawyers' legal careers.  My only question is, will it be yours?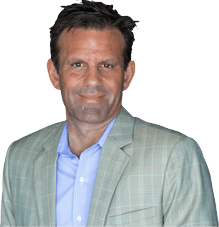 About Harrison Barnes
Harrison is the founder of BCG Attorney Search and several companies in the legal employment space that collectively gets thousands of attorneys jobs each year. Harrison is widely considered the most successful recruiter in the United States and personally places multiple attorneys most weeks. His articles on legal search and placement are read by attorneys, law students and others millions of times per year.
Success Stories
I've used LawCrossing for years and I think it is terrific. The search features work very well and bring back extremely relevant results. I think it is exactly what it should be.
Karen Crupi Highlands Beach, FL
Why You'll Love LawCrossing
Stay Ahead. Get your weekly career digest giving you:
the latest legal jobs
legal employment news and trends
career advice and more