Support PDF,DOC,DOCX,TXT,XLS,WPD,HTM,HTML fils up to 5MB
Balancing Family and Work in a Legal Career
by Harrison Barnes, Managing Director - BCG Attorney Search

(
36
votes, average:
4.2
out of 5)
What do you think about this article? Rate it using the stars above and let us know what you think in the comments below.
Like everyone else, most family law practitioners struggle to balance their professional and personal lives. For many, however, this juggling act is complicated by the fact that oftentimes the crisis that prompts a client to contact a lawyer occurs on the week end. Many situations-a conflict between the custodial parent and the noncustodial parent, the arrest of someone's 14-year-old son, an argument between spouses that becomes violent-require an immediate response.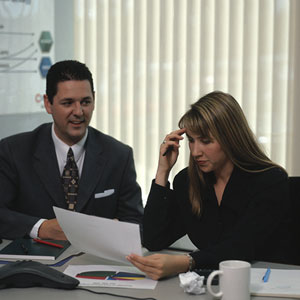 Even in less urgent matters, drawing up a will or handling a house closing, there is a tremendous amount of client contact and client education in family law, much more so than in many other areas of law. While that is precisely a lawyer who is a "people person" may choose this field, it makes it more difficult to get the blocks of time needed to adequately prepare for court or take a continuing legal education class.
In addition, the why everyday tasks involved in running a practice, such as recordkeeping and billing, must be attended to if the firm is to survive. And having a thriving practice requires a constant effort on the part of the attorney to make new contacts and build relationships by joining professional or local groups, scheduling the occasional business lunch, and getting involved in the community.
No wonder then, that the lawyer often feels torn between the roles of being a conscientious family advocate and being a dedicated spouse and parent. Asked how they balance their work and family responsibilities, many practitioners respond that they have not yet found a solution to what remains a constant struggle for them. "I'd like to hear the answer to that question," responds Carolyn Woodruff of Greensboro, NC.
Others readily admit that it's easier to offer ideas to others on a question like this, than to follow their own advice. "Draw definite lines of work vs. family," writes one lawyer who then adds, "If that is possible."
Their suggestions range from the simple "Get a cleaning lady" to the complicated "Have a great, secure, happy home life to survive the practice." What works for some, as in "Go home at 5:00," may not work for others. "Evening appointments are a necessity in this area as many clients cannot come in during regular office hours," says another. Several suggest against discussing work problems at home, but a few mention that it helps to have an understanding spouse or companion, as one practitioner says, "who can accept that work may sometimes overwhelm you and who can help you through cases with particularly ugly facts."
"Everyone seems to find the system that works best for them," writes Van Schroeder of Bellevue, NE. "An unlisted home phone number helps. You have to take control of yourself and be disciplined."
Finding a good balance may not be easy, but it is possible, as many surveys reveal.
"I am married to my law partner and we have two school age children," responds an attorney. "I have found that two things help me to balance my family and my practice. The first is to constantly evaluate my work load to avoid over-committing. The second is to draw a line between work and home; i.e., no calls at home in the evenings or on weekends, unless a true emergency exists."
"The
practice of family law
can be all consuming," according to Zachary Kafoglis of Bowling Green, KY. "Often clients call in the middle of the night and can be extremely demanding at other times."
It is critical, Kafoglis says, "to find methods to schedule time away from the office and with your family." Despite a busy schedule, he finds time to coach his children's soccer teams. He also reserves an evening a week for Family Night Out when one family member picks the place to eat and the activity to do afterwards.
The most frequently listed suggestions center on the need to set priorities and establish clear boundaries between work and home.
"You must learn to leave the office behind," advises Raul Meruelo of Forest Hills, NY "Remember, if you died, most clients would just pick up their files and go to their new lawyer."
Below are other responses to the following question: Do you have any suggestions for a family law practitioner on balancing work and family responsibilities?
On Setting Priorities
Set limits and keep them. Family should be first priority. If it is not, one should get help until it is.
Family responsibilities always come first. Your obligations are always first to your domestic partner and your children, then to your client-contrary to what you are taught in law school or by your bar association.
Always remember your family comes first. If it can't, change your profession.
Family first. Family law scheduling is flexible. Learn to say no.
Schedule your practice around family activities as much as possible.
Be a husband/wife or father/mother first. Being a lawyer is simply how you earn a living.
On Establishing Boundaries
Don't try to "fix" your clients' lives. You are a legal advisor. Require that your clients be involved with a mental health professional. Establish clear boundaries.
Do not ever sacrifice your family time.
Always keep them separate. Allow reserve time for your family.
Make it a rule that is never (or seldom) broken as to your work schedule. Go home and talk to your support and love your children.
Keep family/recreation time sacred.
Don't carry your worries home.
Attempt to leave work problems at work. If you dwell on others' problems, it can bring you down.
Be careful who you give your home phone number to and explain specifics for its use.
Set aside time for family and don't let work interfere with that time, absent an emergency. If there are too many "emergencies," hire more support staff.
Draw a line and try not to cross it.
Leave the litigation at the office. Remember that your family, even at its psychotic, screaming worst, is healthier than your clients' families. If that's not true, get help now.
Leave your divorce practice in the office with little if any communication between you and your spouse as to what may be involved.
On Working Hard, Working Smart
Do your work no matter how long it takes. Teach your family to understand that you have deadlines to deal with at your job. Develop well organized work habits.
Work hard and play hard.
Ensure payment of legal fees by requiring a significant retainer. Don't represent family members, close friends, or yourself.
Run your practice and your clients. Don't allow your practice and your clients to run you.
Work near home.
Have a good staff to help you out and don't take the impossible cases unless you will be handsomely paid.
Look into new models, collaborative lawyering, mediation, intermediary in divorce or adoption cases.
You may not want to do contested divorces.
Don't take on all the cases that walk in the door. Be selective and limit your own work load. If you are in a large law firm that requires high billable hour, either get out (which will probably mean you make less money) or make the decision that your family has second priority behind your job.
Charge double rates for weekend calls at home.
Don't take more cases than you are able to give proper attention to. Make it clear to clients that there is very little you can do for them after 5:00 p.m. Courts are closed, etc.
Try to maintain an objective and non-emotionally-involved perspective of clients' cases.
Build an experienced staff to whom you can delegate responsibilities.
You will be working some evenings or weekends. Schedule one or two days per week when you leave the office at 2:00 p.m.
Take one week off a quarter. Take one long weekend off each month. Schedule time for appointments, work on files, calls, family, and self-and follow it. Don't work for clients who don't pay or who you dislike.
If family responsibilities are numerous or demanding, a small firm which can be flexible is better than a large one which tends to be more bureaucratic.
On Taking Time Off
Take needed time off regularly.
Take plenty of vacations to refortify the body and spirit.
Take off a lot of time. Getting away energizes you to come back into the practice.
Leave at least one weekend day completely free.
On Being Organized
Take time for your family. Schedule appointments for their activities. Be organized. Get a cleaning lady. Get into carpools!
Be organized! Have one calendar with work, family responsibilities, children's activities, social engagements. Schedule your clients, keeping in mind that you might have a school play to attend. Put your family's schedule on your work calendar as you receive their schedules, for example, sports games, school parties, etc. Remember, you can do it all if you are organized!
Conclusion
While practicing family law requires long hours, many practitioners surveyed point out that this field offers much more flexibility in scheduling than other areas of law.
"My daughter was three years old when I started law school and she is now 12 years old," writes Rebecca Burton of Las Vegas, Nevada. She suggests parents "look for an office that appreciates children and allows you to bring children into your office when necessary, such as a child's day off from school or illness." She also recommends searching for an office that offers "the flexibility to use lunch hours or other personal time to attend your child's school-related functions." Having a computer at home allows a parent to work before the child gets up in the morning, she adds.
Family lawyers can also limit their case load or the type of cases they accept when family demands are high. Choosing to do mediation instead of litigating cases, as one lawyer explains, is easier on scheduling and less emotionally draining than handling contested cases.
And, while good lawyers will always have to struggle to balance their personal and professional lives, family lawyers are frequently reminded of what happens to those who let their work consume their lives. "I think it is easier for the family law practitioner to see the need to keep balance in work and family," says Anthony Sakalarios of Hattiesburg, MS, "because he or she is more cognizant of family responsibilities and how they impact the relationship with a wife or husband and their children."
"Family responsibilities are an occupation just like the practice of law," explains Alan Rubinstein of Fort Myers, FL. "If you are going to maintain a healthy family relationship, you must be willing to commit a certain minimum number of hours to it, just like you have to commit a certain minimum number of hours to the practice of law if you are going to be successful."
How many hours a week does it takes to have a successful marriage?
"In my opinion, the minimum number of hours which you need to commit to maintain a healthy marital relationship is the equivalent of the entire weekend plus one evening per week," suggests Rubin Stein, who has been practicing since 1965. "If you cannot commit that much time to doing things jointly with your spouse, you will not be able to maintain a healthy long term marriage."
"Put family first" writes another lawyer who has practiced for over thirty years. "Children grow up and are gone. At that point you either have a wife and a law practice or a law practice. A wife and a law practice is better."
About LawCrossing
LawCrossing has received tens of thousands of attorneys
jobs and has been the leading legal job board in the United States for almost two decades. LawCrossing helps attorneys dramatically improve their careers by locating every legal job opening in the market. Unlike other job sites, LawCrossing consolidates every job in the legal market and posts jobs regardless of whether or not an employer is paying. LawCrossing takes your legal career seriously and understands the legal profession. For more information, please visit www.LawCrossing.com.
Featured Testimonials
The information on LawCrossing is quite useful and the articles I read are very interesting and well managed. Good work!
Christy
Facts
LawCrossing Fact #104: We've got the tools for you to land the perfect job -- come USE THEM!!!
Do you want a
better legal career?
Hi, I'm Harrison Barnes. I'm serious about improving Lawyers' legal careers.  My only question is, will it be yours?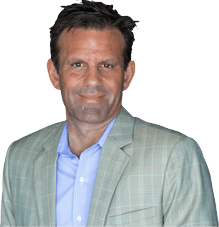 About Harrison Barnes
Harrison is the founder of BCG Attorney Search and several companies in the legal employment space that collectively gets thousands of attorneys jobs each year. Harrison is widely considered the most successful recruiter in the United States and personally places multiple attorneys most weeks. His articles on legal search and placement are read by attorneys, law students and others millions of times per year.
Success Stories
LawCrossing was probably the best legal board I have used. I liked the layout and it was user friendly. I tried to use another job board, but it was not user friendly and was kind of a pain, whereas LawCrossing was easy to use to find jobs. I really liked it. I would certainly recommend this site and service to my colleagues.
Stephen Kobza Tinley Park, IL
Why You'll Love LawCrossing
Stay Ahead. Get your weekly career digest giving you:
the latest legal jobs
legal employment news and trends
career advice and more