Support PDF,DOC,DOCX,TXT,XLS,WPD,HTM,HTML fils up to 5MB
Ahmad, Zavitsanos, Anaipakos, Alavi and Mensing - Amir H. Alavi and Megan L. Bibb are Two Fearless Attorneys
by Nabeal Twereet Follow Me on Google+
(
41
votes, average:
4.7
out of 5)
What do you think about this article? Rate it using the stars above and let us know what you think in the comments below.
About AZA


AZA is a trial firm with lawyers who graduated from the best law schools in the nation. They have seven partners who have collectively tried over one hundred fifty cases to verdict. AZA's opponents know they are up against formidable lawyers who not only have courtroom experience, but also can easily influence settlements. The firm has taken on a number of significant litigation cases for multinational businesses and has also thrived at representing mid-sized companies as well as individuals with serious legal issues. In addition to handling high-stakes litigation cases, AZA assists in-house counsel, company boards, and audit committees, pinpointing their problems and confirms compliance before pursuing litigation. Let's take a look at two attorneys from this firm and get to know them better.
Amir H. Alavi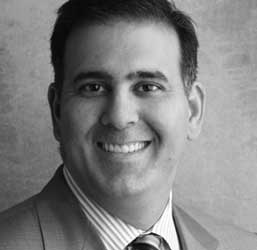 Amir represents
defendants and plaintiffs
in intricate commercial litigation throughout the country. He has handled cases including construction defects, intellectual property, investment partnership, hedge funds, mergers, securities fraud, software development,
energy trading, oil and gas mineral
interests, natural gas pipelines, and the automotive industry. For the past six years, Amir has won more than half-a-billion dollars in verdicts and settlements for his clients.
Over the past eighteen years, Amir has been awarded with several distinctions. He is Board Certified in Civil Trial Law by the Texas Board of Legal Specialization, which is an achievement earned by Texas trial lawyers who have trial experience and expertise. Amir has been acknowledged by attorneys in the U.S. as one of the Best Lawyers in the country for commercial litigation, is a Life Fellow of the Texas Bar Foundation and has received an "AV" (pre-eminent) Martindale-Hubbell rating.
Texas Law and Politics
and
Texas Monthly
magazines have consistently selected Amir on their "
Texas Super Lawyers
" listing while
H Texas
Magazine has frequently recognized him as a "Top Lawyer in Houston."
Amir used to be the general counsel for a privately held business that employed over five thousand personnel. While working at the company, he oversaw the
mergers and acquisition
department and ran many acquisitions of private as well as public companies.
Amir was born in Syracuse, NY, but was raised in El Paso, TX. He earned a B.A. in Political Science from Stanford University and his J.D. with honors from the University of Chicago Law School. When Amir isn't working, he enjoys spending time with his kids, reading, watching movies and collecting and drinking wine. The top-notch attorney explained that he is a part owner of a wine company located in Napa Valley. Amir is currently reading
The Irregulars: Roald Dahl and the British Spy in Wartime Washington
and his favorite book is
The Last Lion: Winston Spencer Churchill: Visions of Glory, 1874-1932
. He is a frequent visitor of Leo's Mexican Food located in El Paso, TX and Underbelly nestled in Houston, TX. Amir enjoys eating at Underbelly since the restaurant permits its customers to bring their own wine. He also enjoys eating at the restaurant because it uses local meats and has a full butcher shop to process all of the restaurant's meat in house. The Stanford alumnus is a huge college football fan and recently attended the Rose Bowl, where he saw the Cardinals defeat the Wisconsin Badgers. Amir roots for the Houston Texans, Dallas Cowboys and Indianapolis Colts. He said, "I can watch football all day."
Amir's Successful Law Career
Does Amir have a most memorable law school experience? The attorney explained that his law professor, Isenbergh, worked in Napa Valley and it was rumored he owned an amazing wine cellar, which carried rare wines from France. Amir said at the law school charity auction, he and a group of students bid several thousand dollars for a wine tasting. He called the event the "wine tasting of my life."
Amir discussed why he became an attorney. "It was a combination of things. I enjoyed public speaking and I used to be a high school debater. I also studied Political Science and Economics and the combination of the two attracted me to the law."
Amir has litigated cases involving construction defects, intellectual property, investment partnership, hedge funds, mergers, securities fraud, software development, energy trading, oil and gas mineral interests, natural gas pipelines, and the automotive industry. Is there any area you would like to develop further? "No. I consider myself a trial lawyer. That's why I practice in so many industries. If you are a smart trial lawyer, you can handle any area of practice. I am involved in patent work, but I consider myself a trial lawyer."
Since 2006, Amir has recovered more than half-a-billion dollars in settlements and verdicts for his clients. He was asked if he considered this one of his greatest achievements as an attorney. "Actually no. The amount of money I recover is less important than winning for my client. The most important achievement is getting a great result for my client. It should be the most important achievement for any attorney."
What is the best part of your job? "The people I work with." Amir explained that he has something other employees don't have-he gets to come to work with his friends. He said, "My partner is my best friend from high school. I go to lunch with a colleague everyday and I work with smart and accomplished people who I enjoy spending time with."
Is there a downside to being an attorney? "Arguing with lawyers who argue for the sake of arguing." Amir stated he has been fortunate enough to get repeat cases where he knew the opposing counsel well and they moved things quickly so they could resolve the case or head to court without arguing with each other.
Amir discussed what he is known for professionally. He claimed judges and lawyers would say he is creative in oral arguments. Amir said he handles a lot of hearings and argues cases well in front of judges.
In regards to his strength and weakness, Amir acknowledged that he is creative to a fault and can pick up a case and find an angle. His partner tells him, "You are being a little too creative here." As for his weakness, Amir noted that he invests a lot of emotion in his clients' cases, which is emotionally draining.
So what does Amir think about the legal field today? What would he change about it? He pointed out that the litigation side is in a huge transition, which is very positive. Amir continued to say clients are viewing cases differently and are not going to pay attorneys what they used to for certain tasks such as reviewing documents. He said he would like litigation to be cost effective and believes clients will pay for contingency work. Amir also believes clients want to see experienced lawyers do what they need to do to litigate a case.
If he weren't a lawyer, what would Amir probably be doing? He replied, "I would be working in Napa Valley or in northern California working with wine or food." Although Amir is a part owner of a wine company, he admitted he's not talented enough to make wine, but would like to run a tasting room for a winery or work the harvest.
When asked where he sees himself in five years time, Amir answered, "I see myself at my son's graduation. At his current pace he will graduate early. He'll be sixteen looking at colleges, which is a bit frightening."
How do you want to be remembered? "Nothing would make me happier than having my children say that I did something positive to help them along the way. If one person or more says this … then that means that I made a positive contribution in other people's lives."
Mentoring Others, Non Profit Organizations, Pro Bono Work and Goals
Does Amir have a mentor? The straightforward attorney said, "Not in the legal profession. I mentor young lawyers in the firm and people from outside of the firm who ask for career advice."
Is Amir involved with non-profit organizations? "Other than bar associations, not right now. My perspective is to help one person at a time. Making positive changes in someone's life on a daily basis is where I am most effective."
Amir handles pro bono cases. He said he takes "lost cause" plaintiff cases and other smaller cases that the firm doesn't regularly handle.
What are Amir's goals? "I would like to continue to handle one to three big trials every year across the country. In the next five years, I want to try ten to fifteen cases across the U.S."
Megan L. Bibb
Megan is a trial lawyer who has been active in general business, energy, and banking litigation and has published articles on gas and oil litigation issues, which include taxing and mineral estates as well as regulation enforcement. She has represented gas and oil corporations in cases involving claims for both personal injury and property damage. Megan has also represented clients in cases involving claims for tortious interference, breach of fiduciary duty, breach of contract and fraud. She has also has represented financial organizations in disputes and litigation over lender liability, note ownership and foreclosure.
Megan served the City of Houston Municipal Court by volunteering to prosecute at more than ten trials. She has taken on immigration cases in Houston and she has also volunteered to assist families and children through her pro bono work, arguing in family law courts in Galveston and Houston. 
Megan was born and raised in Birmingham, Alabama. In 2003, she graduated magna cum laude with a B.M. in Vocal Performance and German Studies at the University of Alabama-Tuscaloosa. The University of Alabama alumna then earned a M.M. in Musicology and an M.S.I.S. in Information Studies with an Advanced Certificate in Preservation Administration from the University of Texas at Austin. While studying at Vanderbilt University Law School, Megan earned the Journal of Entertainment and Technology Law Student Writing Award and she received a Certificate of Specialization in Law and Business. She also served as executive editor of the Vanderbilt Journal of Entertainment and Technology Law. In 2010, Megan received her J.D. from Vanderbilt University Law School.
When Megan isn't working, she enjoys going to concerts, working out in the gym, knitting, sewing, fixing things at home, and reading. She is currently reading Anna Karenina. She is a frequent visitor of Reef, a seafood restaurant located in Houston. She roots for the Alabama Crimson Tide, Houston Texans and Astros (whether they are good or not). Megan is also a huge tennis fan and supports American superstar Serena Williams.
Megan's Successful Law Career
Why did Megan decide to become an attorney? She explained that she loves reading and writing and thought she was going to be a professor. Megan continued to say that she wanted to situate her passion for writing outside the context of academia, so that she could have an impact on people's lives, and she believed that the best way to accomplish this would be to become an attorney. She also expressed that she wanted to become an attorney because it would allow her to constantly learn about new areas of the law and different types of businesses with each new case.
Megan has a particular interest in oil and gas litigation. Why did you decide to focus in this field? "It was sort of serendipitous. I had an affinity for it and it's a big industry, especially in Houston."
What is the best part of your job? "It's exciting and I am never bored. I work on many different kinds of cases, and I get to see the entire spectrum of litigation from drafting the petition to preparing the appellate brief."
Is there a downside to being an attorney? "The schedule can be challenging. My schedule is constantly changing. I never know what each day will bring." Megan explained that she found out at 3:00 PM one afternoon that she had to be in Denver the following morning for a deposition. She noted that her tough schedule can also be a fun part of the job.
Megan discussed what she is known for professionally. She acknowledges that she has a knack for writing. Megan pointed out that she enjoys writing briefs and motions, and will continue to write as much as possible. She also has the ability to digest a lot of information in a short period of time and she can pick up on arguments quickly.
In regard to her strengths and weaknesses, Megan said she is a hard worker who is very energetic and has a great attitude. She also explained, "I learn and pickup concepts quickly, so if I become involved in a case at a critical juncture, I can be brought up to speed quickly on the issues. I also get along well with my colleagues." As for her weakness, the energetic and humorous attorney jokingly stated, "My husband and I have five graduate degrees between us, but we can't fix the toilet." Megan mentioned that her weakness was being a perfectionist. "I am very critical of myself."
What does Megan think about the legal field today? What would she change about it? Megan made it clear that the legal field is going through a transition right now and she stated that she believes that trial boutiques like AZA will be handling a majority of litigation. She would like to see more female colleagues and hopes to see more women judges and opposing counsel. Megan emphasized that the legal field needs more women in leadership.
If she weren't a lawyer, what would Megan probably be doing? She replied, "I would be a music professor."
When asked where do you see yourself in five years time? Megan answered, "I will still be in Houston practicing law. In the next five years, I will continue to grow as an attorney, but I hope to feel like a young attorney who is encountering new and exciting challenges."
Is there an area of practice you would like to develop further? "I would like to increase my trial and courtroom experience. I am also interested in appellate work. I recently wrote and filed an appellate brief. I really enjoyed that."
Megan's Mentors, Pro Bono Work and Goals
Does Megan have mentors? "Yes, I have several attorneys who are my mentors, some are at the firm and some are not.  As a young lawyer, having a mentor is invaluable."
Megan volunteers by handling pro bono cases that allow her to help children and families, particularly in the context of immigration. She has argued before the family courts in both Houston and Galveston, and she has appeared in Houston immigration court as well. Do you have any other pro bono work? The attorney recalled a special immigrant juvenile status case she recently handled in conjunction with Catholic Charities, which is a non-profit organization that provides, among other things, pro bono immigration services to the Houston community.
What are Megan's goals? She said she wants to be a great lawyer. "I just want to be good at what I do. I want to continue to develop my writing skills and I want more courtroom experience. I hope to try at least one case this year. I also want to be more involved in the community."
University of Chicago Law School







Featured Testimonials
I like LawCrossing as it is both informative and comprehensive at the same time.
Gavin
Facts
LawCrossing Fact #126: Maybe you aren't satisfied with where you are. If you've got experience, we can help you find the best job in the best field for you!