Support PDF,DOC,DOCX,TXT,XLS,WPD,HTM,HTML fils up to 5MB
Government Relations/Public Affaris/Consumer Affairs/Public Relations Jobs for Lawyers
by Harrison Barnes, Managing Director - BCG Attorney Search
(
19
votes, average:
3.8
out of 5)
What do you think about this article? Rate it using the stars above and let us know what you think in the comments below.
Although markedly different in function, all of the areas covered in this section have one thing in common - they seek a positive outreach and impact by the company upon the public and government.
Many areas of corporate activity are closely related to meeting the requirements of various laws and the regulations issued by various governmental departments and agencies. In the government relations area, however, the industry seeks to bring its influence to bear upon pending legislation. It does so in several different ways.
The first step is an analysis of all pending legislation, whether federal, state or local, for its possible impact on the company's operation. When it is determined that the legislation under consideration would relate to the company's interests, the position of the company must then be defined. This is done in consultation with officials of the company, interested departments and, in many instances, with trade association boards and committees. The position taken may be for or against the proposed legislation, or may simply be concerned with recommending changes or amendments.
The third step is presenting the company's view to the appropriate government officials. This may involve formal written or verbal statements, or simply informal discussions. The latter meetings are facilitated by maintaining a cordial relationship with government officials most likely to be concerned with the matters under consideration. Development of these relationships is a major responsibility of the government relations personnel, but they also cooperate with other departments having direct relationships with specific agencies, as, for example, might be the case with the employee relations group and the office of the EEOC.
When pending legislation is of industry-wide concern, the company's views may be coordinated through professional or trade associations. In fact, trade associations offer
employment opportunities for those interested in government
relations because they frequently represent companies which are not sufficiently large to maintain an internal government relations staff.
From time to time, matters may develop that go far beyond specific company or industry concerns, and the need arises to develop public opinion for or against proposed legislation and/or regulation. One such example is the recent concern with energy-related legislation. In addition to coordinating the activities of various company departments that may be involved with the issue, there will also be efforts to coordinate with the work being done by industry, consumer groups and others who may have interests in the matter.
In the consumer affairs area, individuals are working to assure that consumer complaints and information requests are promptly and fairly handled and that the buyer has accurate and useful product and warranty information. In addition, consumer affairs persons may also provide guidance and advice in terms of product safety and in doing so will undoubtedly be working with a broad segment of the company's programs ranging from its contacts with vendors to engineering administration. Close coordination with the legal department is essential in handling inquiries from concerned organizations and government agencies and in an exchange of information that will assure a thorough understanding of the legal impact of government policy affecting product safety and consumer affairs.
The environmental concerns of some companies, aside from regulatory compliance, have led to the development of activities relating the company's position to concerned individuals and organizations. In general, the activities in this area will be similar to those pursued in consumer affairs and product safety.
Upon occasion, all of these activities may be grouped under a single designation such as public relations or public affairs. In others, the public relations function will primarily relate to providing information concerning the company, its products, its officers and its plans and programs to the business community and those individuals specifically interested in the company's business.
Creating and projecting a company's image and position in response to the broad interests and concerns of the American public and its government is a day-to-day concern of business organizations and is involving increasing numbers of persons in these activities. More and more legally trained persons are finding that their particular skills can make a substantial contribution to these efforts.
Lawyers planning to switch to any of these areas can check out these resources:
For government jobs -
https://www.governmentcrossing.com/
For public interest jobs -
https://www.publicinterestcrossing.com/
For public relations jobs -
https://www.prcrossing.com/
About LawCrossing
LawCrossing has received tens of thousands of attorneys
jobs and has been the leading legal job board in the United States for almost two decades. LawCrossing helps attorneys dramatically improve their careers by locating every legal job opening in the market. Unlike other job sites, LawCrossing consolidates every job in the legal market and posts jobs regardless of whether or not an employer is paying. LawCrossing takes your legal career seriously and understands the legal profession. For more information, please visit www.LawCrossing.com.
Featured Testimonials
LawCrossing is a very comprehensive and efficient search engine. It is the best way to get a job.
Vandana
Facts
LawCrossing Fact #161: Our giant database and numerous staff members sift through many jobs and only bring you the ones that are available and relevant!
Do you want a
better legal career?
Hi, I'm Harrison Barnes. I'm serious about improving Lawyers' legal careers.  My only question is, will it be yours?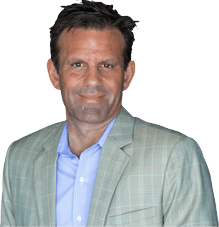 About Harrison Barnes
Harrison is the founder of BCG Attorney Search and several companies in the legal employment space that collectively gets thousands of attorneys jobs each year. Harrison is widely considered the most successful recruiter in the United States and personally places multiple attorneys most weeks. His articles on legal search and placement are read by attorneys, law students and others millions of times per year.
Success Stories
LawCrossing is great at picking up all of the legal listings everywhere across the internet. I could have gone to three different sites to search, but you had them all on your site. That was extremely helpful. LawCrossing is a one stop shop!
Eileen Baca-Penner New Mexico
Why You'll Love LawCrossing
Stay Ahead. Get your weekly career digest giving you:
the latest legal jobs
legal employment news and trends
career advice and more