Support PDF,DOC,DOCX,TXT,XLS,WPD,HTM,HTML fils up to 5MB
Good News! Law School Is Worth It – Or Getting There
by Harrison Barnes, Managing Director - BCG Attorney Search
(
22
votes, average:
4.8
out of 5)
What do you think about this article? Rate it using the stars above and let us know what you think in the comments below.
During the recession, with admissions to law schools suddenly going up and law school marketing strategies becoming suspect, the question arose in the minds of numerous individuals who are collectively referred to as the 'public,' about the worth of investments made to study at law school.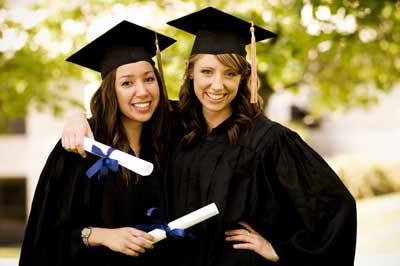 Click Here to Find Law Student Jobs on LawCrossing
The question is, of course, about 'investment' because several lawsuits brought by disgruntled students against law schools have already been thrown out, essentially on the grounds that the decision to attend law school is not a consumer purchase decision, but an investment.
None of the court decisions that threw out lawsuits by law students against law schools, explained how the SEC regularly happens to go after banks for misleading 'investors,' or since in principle, misleading investors is an offense under certain statutes, why the same principles should not apply equitably to plighted and misled law students.
Be that as it may, the good news is, recently on the
New York Times
, Nov. 28,( http://www.nytimes.com/2012/11/29/opinion/law-school-is-worth-the-money.html?_r=0) the dean of Case Western Reserve University School of Law, made a passionate post titled
Law School is Worth the Money
, which has many good points I would be mentioning later, and may be also goes to show that when law schools think 'investment' they think only 'money,' and the enormous amount of time, crucial growing years, expectations, and efforts, or student loans incurred, are inconsequential.
The better news is that the market economy is correcting itself rapidly,
LSAT applications are dropping every year
for the past three years, and the ABA recently announced a 9 percent drop in first-year law school enrolments. Since the oversupply and demand situation seems to be correcting itself at last, law students can look forward to better demand for their skills in the future. And being in a law school, right now, isn't as much gloomy as you might think.
Click Here to Find Summer Associate Jobs on LawCrossing
Back to the earlier point, though I wouldn't agree with every point made for law schools by dean Mitchell in his post, there are some things mentioned by him that definitely can't be glossed over.
To begin with, dean Mitchell opens the article by saying, "I'M a law dean, and I'm proud. And I think it's time to stop the nonsense. After two years of almost relentless attacks on law schools, a bit of perspective would be nice."
Sure, sir.
He passionately describes the popular mindset recently developed about law schools – "For at least two years, the popular press, bloggers and a few sensationalist law professors have turned American law schools into the new investment banks. We entice bright young students into our academic clutches. Succubus-like, when we've taken what we want from them, we return them to the mean and barren streets to fend for themselves."
And he says, "The hysteria has masked some important realities and created an environment in which some of the brightest potential lawyers are, largely irrationally, forgoing the possibility of a rich, rewarding and, yes, profitable, career."
No doubt about that. Law school admissions are falling rapidly.
While recognizing that the situation is equally bad in almost all job markets, dean Mitchell points out that such situations had also occurred at different times in history, like in 1998, when only 55 percent of law graduates were able to start at law firms.
Learn the 10 Factors That Matter to Big Firms More Than Where You Went to Law School
And he also gives a solid argument "the focus on first jobs is misplaced," he says, "We educate students for a career likely to span 40 to 50 years. The world is guaranteed to change in unpredictable ways, but that reality doesn't keep us from planning our lives."
The only things guaranteed not to change are student loan debts.
Though Mitchell does not explain why law schools are so highly expensive compared to other streams of study, he recognizes it as "a problem, that tuition has increased. One report shows that tuition at private schools increased about 160 percent from 1985 to 2011. Private medical school tuition increased only 63 percent during that period. But, in 1985, medical school already cost four times more than law school. And starting salaries for law graduates have increased by 125 percent over that period."
And he points out that "Investment in tuition is for a lifelong career, not a first job. There are many ways to realize a satisfactory return on this investment."
This is a point we agree upon, absolutely.
From the angle of a law school dean, Mitchell is truly exasperated about apocalypse due to strike American students, as they continue to turn away from law schools.
He says, "What else will these thousands of students who have been discouraged from
attending law school
do? Where will they find a more fulfilling career? They're not all going to be doctors or investment bankers, nor should they."
Okay, so you know it now – through the centuries of modern human history, only lawyers had fulfilling careers, and some doctors and investment bankers. Now that you've heard the perspective of a law school dean, I believe it would help you to take better decisions.
And to know what are better decisions, an example of a poor decision by a student from Mitchell should help you out. He says, "Last spring we accepted an excellent student with a generous financial-aid package that left her with the need to borrow only $5,000 a year. She told us that she thought it would be "irresponsible" to borrow the money. She didn't attend any law school. I think that was extremely shortsighted, but this prevailing attitude discourages bright students from attending law school."
But the best news is Mitchell admits, "We could do things better, and every law school with which I'm familiar is looking to address its problems."
That's good news, law schools are worth the money, or at least getting to be.
Click Here to View the 2015 LawCrossing Salary Survey of Lawyer Salaries in the Best Law Firms
About LawCrossing
LawCrossing has received tens of thousands of attorneys
jobs and has been the leading legal job board in the United States for almost two decades. LawCrossing helps attorneys dramatically improve their careers by locating every legal job opening in the market. Unlike other job sites, LawCrossing consolidates every job in the legal market and posts jobs regardless of whether or not an employer is paying. LawCrossing takes your legal career seriously and understands the legal profession. For more information, please visit www.LawCrossing.com.
Case Western Reserve University School of Law







Featured Testimonials
I have visited and will still visit LawCrossing.com in the future. It really is an excellent resource.
T.A.
Facts
LawCrossing Fact #118: The number of jobs we have grows by the day, by the hour, and sometimes by the minute!
Do you want a
better legal career?
Hi, I'm Harrison Barnes. I'm serious about improving Lawyers' legal careers.  My only question is, will it be yours?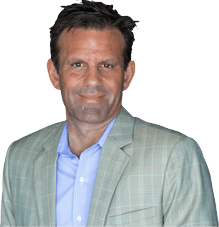 About Harrison Barnes
Harrison is the founder of BCG Attorney Search and several companies in the legal employment space that collectively gets thousands of attorneys jobs each year. Harrison is widely considered the most successful recruiter in the United States and personally places multiple attorneys most weeks. His articles on legal search and placement are read by attorneys, law students and others millions of times per year.
Success Stories
LawCrossing has the most listings of any job board I have used. It's actually a great site. The website had a lot of detail. It's nice that you don't have to go through a recruiter if you don't want to. You can actually contact the law firm directly for the positions listed. LawCrossing had a ton of great features.
Brian McMillan San Francisco, CA
Why You'll Love LawCrossing
Stay Ahead. Get your weekly career digest giving you:
the latest legal jobs
legal employment news and trends
career advice and more