Personal Life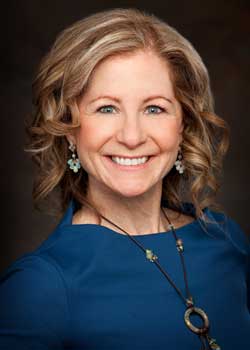 Susan Mendelsohn is President and Founder of Mendelsohn, Inc., a firm that is ranked 69 out of 259 recruiting firms in LawCrossing's 2013
Most Influential Legal Recruiters List
. According to her Linkedin page, she specializes in "counseling candidates through the recruiting process," assisting attorneys who are looking to transition into a new position, and advising "law firms and in-house legal departments with strategic growth plans and successful post placement career counseling and business development plans." According to her website, "Mendelsohn Legal discretely taps into numerous resources including a robust network of industry contacts, plus databases, journals, the Internet, and more. We carefully vet job requirements and candidates through meetings and in-depth evaluations, resulting in the placement of the right candidate in the right job." The company places candidates throughout the United States. Mendelsohn, Inc. also places all types of lawyer positions from Partner, Associate, in-house and non- traditional attorney placements, as well as paralegal and administrative legal staff positions. There are no restrictions.
Susan was born and raised in Highland Park, Illinois. In 1961, she earned her J.D. from IIT Chicago Kent School of Law. From 1994-1997, Susan was a partner at
Aronberg Goldgehn Davis & Garmisa.

While working for Aronberg Goldgehn Davis & Garmisa, she assisted with the business and marketing plans. By 1997, the future legal recruiter became a partner at Much Shelist and worked in the real estate department, where she assisted mortgage brokers and bankers "in their regulatory compliance, corporate and lending work." She became the Director of Business Development at Strategic Legal Solutions in 1999, and in 2005, Susan joined Blackman Kallick, where she recruited and placed temporary and permanent lawyers in law firms as well as in-house. The legal recruiter's experience working as an associate and then as a partner at a mid-sized firm gives her a unique opportunity to assists the needs of candidates, law firms and in-house legal departments.
Outside of work, Susan's number one priority has been her family. She has been married for 20 years and has two girls. The recruiter likes to travel a lot with her family and Susan revealed they are very competitive when they play games. She acknowledged it was a blessing to have two girls since she grew up with two brothers and has male cousins. Susan stated, "It's been a gift to me" and my daughters have taught me "skills that I didn't have because I grew up with boys."
When Susan isn't working, she enjoys exercising and being athletic. The legal recruiter runs 20 miles a week and lifts weights at least 3 times a week. She roots for the Chicago Blackhawks and stated they are are an exciting team to watch during the regular season and the playoffs.
Susan loves to read non-fiction and said one of her favorite books is
Steve Jobs
, an authorized biography of Steve Jobs written by Walter Isaacson. One of the recruiter's favorite restaurants is
Walter's
, a restaurant inspired by the flavors of the Mediterranean, Caribbean, and Asia. The restaurant is currently ranked number 38 out of 368 in Portland, Maine. Susan also loves to eat chocolate.
Susan's Successful Career Path and Tips for Legal Recruiters
What does it take to become a successful legal recruiter
? Susan answered, "It takes integrity, commitment, passion, and natural talent. To really succeed you have to love it. You have to listen to candidates and you have to be passionate, you cannot just chase the dollar." The businesswoman continued to say her candidates and clients recognizes her for being honest and tells individuals the truth even if it means that the placement doesn't happen. Susan stated she picks her candidates because she is passionate about them.
Susan was asked what motivated her to work as a recruiter. She replied, "I like meeting with people and assisting them with career goals. I also find working with law firms and corporations in meeting strategic growth goals very interesting. Opening an office was exciting. It seemed like a good fit for me because of my skill set." Susan also noted that she is very social and considers herself "more of a people person, than a paper person."
The recruiter discussed how she became involved in the legal recruiting industry. She pointed out that a client got her involved in the industry. At that time, Susan was a partner at Much Shelist. The client had invested in a staffing company and asked if the President could call her. He did and invited her to dinner to discuss the possibility of becoming a recruiter and opening the Chicago office. Susan was thinking about leaving the practice of law but didn't want anything as demanding as being a partner in a growing law firm. After two months, everything worked out and Susan became the Director of Business Development at
Strategic Legal Solutions
and assisted in opening the Chicago office and hiring staff for the office.
The businesswoman talked about what she is known for professionally. She said, "Honesty, and I have a tenacious approach to recruiting." Susan added, "I am quick, efficient, professional, and have high integrity."
Susan emphasized her strengths as a recruiter. The recruiter declared, "I am tenacious, have integrity, and the ability to develop strong relationships with people." Susan also mentioned that she possesses strong business acumen and have the ability to provide meaningful business advice to clients and candidates.
Does Susan have a mentor? Also, is she currently acting as a mentor? The recruiter shared, "I have been mentored by various people during my life time. In recent years, my husband has been a strong mentor and has provided valuable advice regarding the legal world as well as hiring in my own office. He has high emotional intelligence and very strong business acumen. He is a no nonsense kind of guy." Susan said she is a mentor for more junior attorneys and to inner city kids that she mentors through a not for profit but most importantly, she is a mentor to her kids.
Susan is also influenced and inspired by the books and articles that she reads. For example, she recently read about Steve Pemberton, the Chief Diversity Officer for Walgreens. He had an incredibly tough childhood, ultimately lost both of his parents and ended up in foster care for the remainder of his childhood. Despite this tough beginning he overcame it and went on to succeed in business and most importantly, personally and has a wonderful wife and three beautiful children. Susan found the story incredibly inspiring. The businesswoman gave her advice to new recruiters. She stressed, "Don't get caught up chasing the dollar. That's my best advice. Also, take the time to know your candidates and clients and know what they want."
Considering her 12 plus years of experience in the legal recruiting industry, many readers may want to know where Susan sees the legal field in the next five years. The recruiter predicts a lot of changes. She proclaimed, "So many recruiters are popping up. Companies are asking recruiters to reduce their fees to more reasonably reflect the service rendered. I see consolidation of companies and fewer recruiters, but mostly reductions in fees."
What does Susan look for to find the right fit? What makes a great candidate? The successful recruiter said when looking for the right fit it's not just about your "qualifications, type of employer, and academics. It's also about personality. I meet with the hiring entity to make sure there is really a good fit there. Personality matches are very important and cultural fit is very important." The businesswoman explained that certain individuals, such as a shy person, will not fit in dynamic outgoing department. Susan admitted that she is motivated by "placing people in the right place. People often send me a thank you note or email because they were unhappy and then I helped them find a position better suited for their goals and strengths." She also confessed that her desire to do her job well motivates her.
She went on to say what constitutes a great candidate is their "openness to learn." Also, they need to be; "hardworking, flexible, and [have] enthusiasm." The recruiter made it clear that you cannot have a sense of entitlement. She asserted, "You have to be willing to do what it takes in the position you seek and that attitude makes a great candidate."
What is Susan's recipe for a perfect match? The recruiter answered, "Someone who has the qualifications and personality for the open position they want."
The legal recruiter reflected on how she got through her toughest obstacle and how she processes fear. Susan proclaimed, "My father died when I was young and the family didn't have money. I had to navigate through this and it made me want to succeed in life." The businesswoman gave her opinion on how to tackle obstacles. She stated, "You tackle obstacles one step at a time. I view obstacles as mountains I can climb over."
As for fear, Susan illustrated, "I process fear by taking it head on. When I do something in business that is terrifying, I close my eyes and jump into it. I get into it."
Has Susan learned something of value from her mistakes? The legal recruiter claimed, "I always learn from mistakes. There are valuable lessons you learn from each mistake."
The businesswoman finds her work very rewarding. She said, "I absolutely love it. I like developing relationships with people and networking. I like to help people. I find it rewarding. If someone said I wasn't going to get paid for recruiting, I would still do it."
So where does the businesswoman derive her confidence? Susan sated, "I had a loving up-bringing. My mother was protective of me and supported me. She told me I can be anything I wanted to be."
Non-Profit Organization and What Causes Susan Is Passionate About
Susan devotes her time to several volunteer activities. She participates in night ministry, where she feeds the homeless with her family. She also teaches constitutional rights through the Constitutional Rights Foundation. The recruiter is also involved in mentoring kids through Scholarship Chicago. In this organization, Susan is responsible for assisting students with their applications, reading essays, and practices interviews with the aspiring college students. Another organization Susan is proud to support is Share Your Soles. Through this organization, the businesswoman served on the board but also donates money and generally supports the organization.
Susan is passionate about anything that has to do with underprivileged children. She donates money to Children's Memorial Hospital. When Susan teaches through the Constitutional Rights Foundation she often asks students the following question: "How many of you think you can become an attorney?" Susan said only one or two students would usually raise their hand. She encourages the students to work hard in school and tells them the same thing her mom told her, "You can become anything you want to be."
Future Goals
When asked what her future goals are, Susan jokingly said, "I want to be six feet tall." She wants to make sure her children grow up to be happy and healthy adults and succeed in whatever they pursue. The recruiter noted that her children are her greatest accomplishment in life. She also said starting her own business was scary and challenging. Susan claimed, "You learn so much in a day, which is why I love it."
Susan's professional goal is to continue to grow in the company. She wants to have a full service recruiting company. Her final advice for recruiters was "If you're going to recruit, be honest across the board. Be honest with your clients, candidates, and with the people you work with."