Support PDF,DOC,DOCX,TXT,XLS,WPD,HTM,HTML fils up to 5MB
Mianne Besser is Passionate about the Law
by Harrison Barnes, Managing Director - BCG Attorney Search
(
5
votes, average:
3.3
out of 5)
What do you think about this article? Rate it using the stars above and let us know what you think in the comments below.
Mianne Besser is working as a paralegal at Otten Johnson Robinson Neff & Ragonetti PC (OJRNR) in Denver, Colorado. Mianne received her Bachelor's of Arts in Management and Business Administration from the University of Phoenix in Colorado. Additionally, she received her Paralegal certificate from Denver Paralegal Institute. Currently, Mianne is serving as the President of the Rocky Mountain Paralegal Association. Mianne Besser is a good leader, passionate about the law, and she is grateful for her loving family.
Mianne is dedicated to achieving her full potential. This is evidenced by the fact that prior to attending the Denver Paralegal Institute, Mianne had no legal experience. Since she became a paralegal since 1996, however, Mianne has had no problem striving to be the best she can be. In just three years at Otten Johnson Robinson Neff & Ragonetti PC, she has become an integral member of the legal team.
Background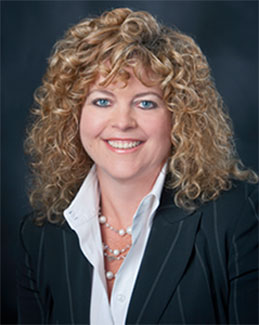 Mianne was born in Colorado Springs, but spent her formative years in Denver. When Mianne was 15, she worked for her mother delivering paper flyers door to door. Surviving the difficulties that accompany working with a parent as a teenager, Mianne learned a great deal of responsibility and commitment, which has stuck with her to this day. In July of 2009, Mianne's mother lost her battle with cancer, and she passed away. Although this loss was incredibly difficult, Mianne is grateful that her mother is no longer suffering.
While attending college, Mianne had to juggle a multitude of responsibilities. Her drive allowed her to work, raise children, and attend school simultaneously. Initially, pursuing a career in Purchasing Management, Mianne found herself unfulfilled, and decided to embark on her journey into law. Dedicated to pursuing her passion for law, Mianne attended day classes at the Denver Paralegal Institute and obtained an internship at a local law firm prior to graduation.
Mianne has an extremely supportive husband and family, which she confesses she could not live without. Mianne and her husband were married while she was attending college, and had to alternate school nights to raise their children, Josh and Brianna. When Mianne was attending the Denver Paralegal Institute, her husband's support allowed her to dedicate six months of her time to her studies and to her internship, which she says she would have not been able to do if she were working at the time.
Mianne is extremely grateful for the opportunities that befell her when she was first starting out as a paralegal, and she is not one to forget to give back to paralegal students today. She spent time as an Adjunct instructor at Kaplan University, working with paralegal students and helping these young students understand the qualifications and dedication necessary to succeed as paralegals. As a result of this, on March 25, 2011, Mianne was chosen to give a speech entitled, "The Many Faces of Paralegal Students" at the American Association for Paralegal Education's Pacific Regional Conference. Subsequently, Mianne was asked to write an article based on her speech by the National Federation of Paralegal Association Inc's magazine, The National Paralegal Reporter. Her article was published in the August/September 2011 edition of the magazine.
In the Office
Mianne finds the best part about her job is taking a project that seems too complex, and making that project possible. She has an extremely dedicated work ethic and prefers to get things done before their deadlines if she can help it. She is known for her passion, and appreciates her firm's commitment to making sure every member of the firm is successful in their area of expertise. Mianne finds her passion for the law reaffirmed when she is able to support paralegal students, entry-level paralegals, and seasoned paralegals.
What is Mianne's best advice for new paralegals? In addition to recognizing and valuing the legal secretary, Mianne believes the best advice is investing in one's self. She believes that people always need to push themselves and constantly be educating themselves about their profession. The moment your work becomes a chore, she says, it is time to find a new opportunity.
Mianne lives her life by four guiding principles. First, Mianne always strives to continue her education. This doesn't always mean referring to a text book. Mianne acknowledges the power of self-directed learning. Just because a person is not enrolled in an educational program is no excuse for not striving to learn more and improve each day. Mianne acknowledges that life is short, thus it is important to go after your joy full force. As Mianne summed it up, "you cannot achieve your full potential with your brakes on." Additionally, Mianne always makes it a priority to be a loving and loyal family member and friend. For instance, some of Mianne's friends will approach her just to let her know that she is the kind of person they can rely upon. Finally, Mianne strives to live by the "Golden rule."
Outside the Office
Mianne strongly believes in positive social change through improved human and social conditions. During her 3 year term as president of the Rocky Mountain Paralegal Association beginning in 2007 and continuing through today, Mianne avidly supports Open Door Youth Gang Alternatives program by collecting healthy snacks, paper goods, cleaning supplies, and new and gently used sports equipment. Additionally, as president of RMPA, Mianne has raised the profile of several charitable organizations such as: Free the Girls (www.freethegirls.com), New Genesis Transitional Housing Program for Men (www.newgensis.org), Kids in Need of Dentistry (www.kindsmiles.org), Underwearness (www.underwearness.org), and the Susan G. Komen Race for the Cure (www.komendenver.org). If Mianne was not pursuing a career as a paralegal, she would want to be working with a non-profit organization, or own her own business involved in improving the community or owning a coffee shop in a picturesque mountain town.
When Mianne is not in the office, she is out hiking, mountain biking, spinning, or watching a sports game (depending on the season, the game would be a baseball game, basketball game, or football game). Mianne is a die hard Denver Broncos fan, and she is pretty excited to see how Patton Manning is going to perform this year.
Daily Philosophy
Each day, Mianne strives to do her best and live up to her full potential. While it is certainly wise to have the big picture in mind, Mianne never forgets about the little things. She tries to maintain a light-hearted personality, and finds satisfaction in simple things such as a sunset, or emails from her children. She is inspired by people who are passionate about what they are doing, and that passion rings true in her life as well. At the end of the day, Mianne always reminds herself to embrace the positive and listen to what the universe is trying to tell her.
About LawCrossing
LawCrossing has gotten tens of thousands of attorneys
jobs and has been the leading legal job board in the United States for almost two decades. LawCrossing helps attorneys to dramatically improve their careers by locating every legal job opening in the market. Unlike other job sites, LawCrossing consolidates every job in the legal market and posts jobs regardless of whether or not an employer is paying. LawCrossing takes your legal career seriously and understands the legal profession. For more information, please visit
www.LawCrossing.com.
Otten Johnson Robinson Neff & Ragonetti, P.C







Featured Testimonials
LawCrossing has very well defined processes and that is why i like using it very much.
Deborah
Facts
LawCrossing Fact #106: We've got great resources. Behind every great search engine are a lot of great search engines. Get all your results here!
Success Stories

I was able to obtain my new job through LawCrossing. I love your service! Hopefully, I won't need your help for a while, but if I do, I'll certainly sign up again. I have already told others about your great site.