Support PDF,DOC,DOCX,TXT,XLS,WPD,HTM,HTML fils up to 5MB
Eight Causes of Workplace Conflict in a Law Firm Part-1
by Harrison Barnes, Managing Director - BCG Attorney Search
(
37
votes, average:
4.2
out of 5)
What do you think about this article? Rate it using the stars above and let us know what you think in the comments below.
Workplaces have workplace conflict. Their presence is not abnormal, but failing to recognize signs of conflict, failing to identify the causes of conflict and failing to remedy them properly can have devastating effects on your work and career. It is easy to hold that you can focus on your work and turn the presence of the world on and off at will, but it really does not work so easily without training and practice.
Creating Toffler's zones to create pockets of emotional stability can help to focus. However, identifying and getting rid of workplace conflicts is one of the greatest services that you can do to yourself and to others who depend upon you. Every attorney working in a law firm or solo has to practice workplace conflict resolution, because every attorney has to play the role of a manager within the confines of their workspaces. That's because they are expected to take care of their own affairs and effectively manage them as independent professionals.
The Eight Causes of Conflict Proposed by Bell and Hart
Law firms are large workplaces filled with emotionally stressed people used to critical thinking. Workplace conflicts and subtle undercurrents of tensions are all too common. To chart one's career successfully, besides work, workplace management calls for enhancing the productive environment by identifying and removing
possible causes of conflict
. Bell an Hart's propositions on identifying reasons of workplace conflicts have withstood the test of time and research and considered to be one of the best tools in the arsenal of those who want to be in control of their workplace surroundings.
Here are the principal causes of workplace conflict according to Bell and Hart.
• Conflicts over resources
• Conflicts in styles
• Conflicts in perceptions
• Conflicts in objectives or goals
• Conflicts of work pressure
• Conflicts arising from work roles
• Conflicts arising from differences in personal values (culture conditioning)
• Conflicts arising from lack of predictability in workplace policies
Conflicts over resources:
Every working person requires access to workplace resources be it a copier or a phone or the skills of other workers, lawyers, associates of legal staff. This has to do with our abilities to do our jobs well. Shared resources without metered and dedicated or personalized access can lead to conflicts in the absence of proper load balancing mechanisms or absence of personnel who can effectively juggle the conflicting workloads. When war ensues over the sharing of a copier or the time of an associate or staff, the reasonable way is not to stand one's ground but to negotiate empathetically and resolve the conflict.
Conflicts over styles of work:
Individuals vary greatly in their personal styles of work, habits and needs. Conflicting personalities manifest themselves in a conflict of styles that can lead to disaster. Some people believe everything should be scheduled, structured, and evenly spaced. There are others who revel in crisis-management and wait till the last moment to act while devoting the rest of the time upon work that to them have higher priorities. When a senior wants everything evenly spaced and a junior believes in last-minute work – it can lead to horrible conflicts even though the quality of output is ensured. People in superior positions or even in equivalent positions have little things called egos which urge them to 'have things their own way.' Try to work around and avoid stepping on little egos because they are big trouble. Adjust work styles to match workplace realities.
The two issues treated in this article are very common in law firms and in the lives of attorneys. We would be dealing with the other six issues in the next part of this article and taken together, this pair of articles would help you gain some wonderful
insight to your workplace conflicts
.
About LawCrossing
LawCrossing has received tens of thousands of attorneys
jobs and has been the leading legal job board in the United States for almost two decades. LawCrossing helps attorneys dramatically improve their careers by locating every legal job opening in the market. Unlike other job sites, LawCrossing consolidates every job in the legal market and posts jobs regardless of whether or not an employer is paying. LawCrossing takes your legal career seriously and understands the legal profession. For more information, please visit www.LawCrossing.com.
New York University School of Law







Featured Testimonials
Thanks so much. I actually ended up getting a job through your service. It's definitely a great site.
Jennifer
Facts
LawCrossing Fact #106: We've got great resources. Behind every great search engine are a lot of great search engines. Get all your results here!
Do you want a
better legal career?
Hi, I'm Harrison Barnes. I'm serious about improving Lawyers' legal careers.  My only question is, will it be yours?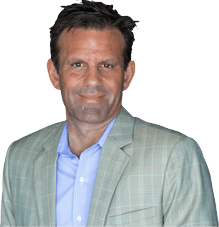 About Harrison Barnes
Harrison is the founder of BCG Attorney Search and several companies in the legal employment space that collectively gets thousands of attorneys jobs each year. Harrison is widely considered the most successful recruiter in the United States and personally places multiple attorneys most weeks. His articles on legal search and placement are read by attorneys, law students and others millions of times per year.
Success Stories
LawCrossing was probably the best legal board I have used. I liked the layout and it was user friendly. I tried to use another job board, but it was not user friendly and was kind of a pain, whereas LawCrossing was easy to use to find jobs. I really liked it. I would certainly recommend this site and service to my colleagues.
Stephen Kobza Tinley Park, IL
Why You'll Love LawCrossing
Stay Ahead. Get your weekly career digest giving you:
the latest legal jobs
legal employment news and trends
career advice and more