Support PDF,DOC,DOCX,TXT,XLS,WPD,HTM,HTML fils up to 5MB
Watching court trials on TV can be a good learning experience for Law Students
by Anayat Durrani
(
153
votes, average:
4.7
out of 5)
What do you think about this article? Rate it using the stars above and let us know what you think in the comments below.
This has always been the case throughout history. We all like to look into other people's lives," said Professor Deborah W. Denno of Fordham Law School in New York.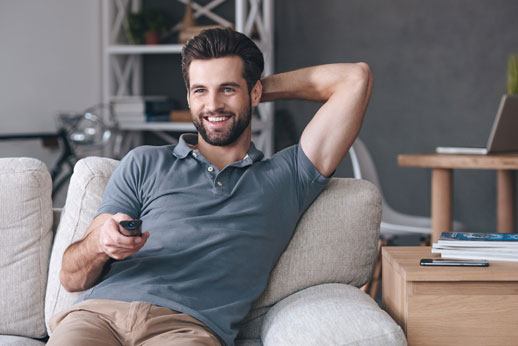 Launched in 1991, the 24/7 channel is the first and only cable network focusing entirely on crime and justice. The O.J. Simpson trial made it a popular destination, providing celebrity legal proceedings in an intriguing yet entertaining way. Tuning in to Court TV can provide an informative look into America's court system not only for a curious general public, but for law students as well.
But what can you
learn
from TV trials?
Professor Denno said that Court TV can provide law students with different perspectives on a wide range of legal issues. Professor Laurie L. Levenson, Director of the Center for Ethical Advocacy at Loyola Law School in Los Angeles, agrees. "A law student can learn a great deal from Court TV. Frankly, a law student can learn
how the courts operate
, how cases are presented in court, how the rules of procedure and evidence work, and the impact of the justice system on people in our society."
All featured Court TV anchors are attorneys providing commentary on live trials. All states allow cameras in some courts; however, only 38 states allow
TV coverage of criminal cases
. Federal courts do not allow cameras. Court TV features live trials during the day and crime stories during the evening. Forensic and investigative programming is included on the network, as well as crime-themed shows such as "Cops," "NYPD Blue," and "Profiler."
Although Professor Levenson cites many things one may learn from Court TV, she does not encourage her students to watch it, because she prefers that they read or go to court to watch a trial in person. "However, if they do watch TV, I'd rather have them watch real court than something like 'Law and Order' or 'The Practice.'"
Court TV has covered more than 900 cases since its inception. The first trial it featured was
Florida v. Robert Scott Hill
. Hill was acquitted of charges of murdering his stepmother-in-law more than 20 years earlier. Some of the more famous trials featured on Court TV have included defendants like: O.J. Simpson, The Unabomber, Jeffrey Dahmer, the British au pair, the Menendez Brothers, the Oklahoma City bombers, Robert Blake, and the upcoming Michael Jackson trial scheduled to begin Jan. 31 in California. Interest in Court TV and trials in general has grown in the last five years, according to Courttv.com. For example, the announcement of the Scott Peterson verdict brought in 2.6 million viewers.
"The public obsession with celebrity cases is a bit overdone, but I think it is a positive thing if it gets students and other viewers interested in our system of justice," said Law professor Jennifer Rosato of Brooklyn Law School, a frequent commentator on Court TV for the past two years. "I do encourage my students to watch Court TV, and not just to watch me! I think it is important to see cases in context, to view the credibility of witnesses, to understand that judges and lawyers are not perfect, and that cases need to be presented in the most persuasive manner, but always ethically."
Professor Ed Imwinkelried of the University of California-Davis School of Law and one of America's leading Evidence scholars said he mentions Court TV to his students but does not give them assignments to watch. "However, I do think it is valuable for students to occasionally watch the broadcasts."
Professor Imwinkelried said that there are differing regional styles of trial advocacy that make occasionally tuning into Court TV worthwhile. He pointed out that Hawaiian attorneys try cases differently from, for example, California attorneys, who try cases different from Texas attorneys, and so on from state to state. "Today many graduates join firms engaged in multi-state practice. There is a real danger in trying cases away from home," explained Professor Imwinkelried. "The legal cultures differ from state to state; and even if an attorney has been successful in California, her style may not be suited to a Texas case. That not only applies to litigation in state courts, it even applies to litigation in federal courts."
Students could benefit from watching Court TV, which broadcasts cases from throughout the country, to gain a sense of the differing styles, Professor Imwinkelried said. This could prove beneficial for students who plan to join firms engaged in interstate practice.
Not all cases are equal in the eyes of Court TV. In fact, the types of cases that are chosen to be broadcast come under certain criteria. The issues involved in the case should be important and interesting; the case should be newsworthy, as should the people involved; there must be some educational value and quality to the trial. Those factors and the estimated length of the trial are all factors, according to Courttv.com.
Professor Bernard L. Segal, Director of the Litigation Program of Golden Gate University Law School in San Francisco, said he only tells his students to tune in to Court TV when he sees or reads something that warrants such a suggestion. In
trial advocacy, mock trial
, and criminal litigation, he said he encourages students to watch. "I suggest watching if there is a skillful lawyer at work. It isn't worthwhile to watch rather average lawyers doing uninspired trial work."
While much of the public is drawn into Court TV for the pure drama and intrigue, many law professors agree for the most part that Court TV can prove useful to law students. "I think it is important to have Court TV because it educates about the justice system," said Professor Rosato. "Students can learn a lot about our system of justice, good and bad." On a practical note, Professor Segal commented that with some guidance students can learn mistakes to avoid and "On a personal level, a student might learn whether she/he might have an interest in litigation as a career choice."
Fordham Law School







Featured Testimonials
Thank you for your thoughtful emails, Nancy. They have been received with genuine appreciation and gratitude.
Liezel
Facts
LawCrossing Fact #10: LawCrossing gives users a variety of search options to narrow down their job selections to opportunities that are perfect for them.