Support PDF,DOC,DOCX,TXT,XLS,WPD,HTM,HTML fils up to 5MB
The University of Alabama School of Law
by Donna McGill
Overview
The traditional curriculum of the University of Alabama School of Law is augmented with electives dedicated to the study of emerging areas of law. Clinical, advocacy, and skills training programs enhance the school's curriculum by enabling students to master the legal process while gaining a thorough grasp of the role of law in ordering the affairs of society, both historically and contemporarily.
Skills training is an important mission of the law school, and its various clinical programs allow law students to hone their legal practice skills. An array of clinical choices and opportunities to gain hands-on work experience help students develop the self-confidence they need to practice effectively.
Student-edited law journals provide excellent educational opportunities in legal research, writing, and editing. Members of the journals are chosen based on first-year academic performance or through writing competitions.
The University of Alabama School of Law's Public Interest Institute is dedicated to the idea that the privilege of being an attorney includes service to the community. Participating students are eligible for the Dean's Community Service Award and the prestigious Order of the Samaritan.
Additionally, the University of Alabama School of Law provides five-week summer programs at the University of Fribourg in Switzerland and at the Australian National University in Canberra, Australia, serving to round off students' legal credentials with global exposure.
Its Bounds Law Library contains over 550,000 volumes, and numerous online resources available for legal research, and reference librarians available to assist anyone engaging in research at the library.
Student-Faculty Ratio
10.4:1
Admission Criteria
| | | |
| --- | --- | --- |
|   | LSAT | GPA |
| 25th-75th Percentile | 158-167 | 3.42-3.94 |
| Median* | 165 | 3.83 |
The above LSAT and GPA data pertain to the fall 2011 entering class.
*Medians have been calculated by averaging the 25th- and 75th-percentile values released by the law schools and have been rounded up to the nearest whole number for LSAT scores and to the nearest one-hundredth for GPAs.
Admission Statistics
| | |
| --- | --- |
| Approximate number of applications | 1,872 |
| Number accepted | 473 |
| Percentage accepted | 25.3% |
The above admission details are based on fall 2011 data.
Class Ranking and Grades
The law school faculty adopted a new ranking policy. The policy took effect for the Classes of 2011 and 2012 after the spring 2010 semester. Under the new policy, it will provide individual rankings to students in the top 15% of each class at the end of the fall and spring semesters. At the end of the fall and spring semester, the Registrar will publish the GPA for the Top 10%, Top 20%, Top 25%, Top 33%, and Top 50% of each class. Students will know where their GPA places them within these bands. Students outside of the Top 15% will not receive individual ranks.
Student work in University of Alabama School of Law courses and seminars is graded on a numeric scale ranging from 0 to 4.0, which corresponds to the letter grades in the chart below:
| | |
| --- | --- |
| A  (Excellent) | 4.00 |
| A- | 3.67 |
| B+ | 3.33 |
| B | 3.00 |
| B- | 2.67 |
| C+ | 2.33 |
| C | 2.00 |
| C- | 1.67 |
| D+ | 1.33 |
| D  (Unsatisfactory) | 1.00 |
| F  (Failure) | 0.00 |
If a student fails a course, he or she may be required to repeat that course. Students must pass all required classes to graduate. The grade of I (Incomplete) may be assigned at the law school's discretion when, for acceptable and approved reasons, a student has been unable to complete the required work for a course or seminar. The awarding of an I instead of a 0 may be contingent upon completion of the unfinished work, at which time another grade may be assigned, or upon other terms fixed by the law school.
High Pass
In certain classes graded on a P/D/F basis, professors may designate up to 33% of the grades as "High Pass." This option applies to trial advocacy classes, externships, P/D/F law clinics, and appellate advocacy classes. This option is not available for journals, Moot Court classes and competitions, and trial advocacy competition teams, independent studies, and other co-curricular activities that do not involve substantial scheduled classes and coursework.
Passing a course requires a grade of D-, and a student must maintain a 2.0 (C) average to graduate.
Grade normalization (Curve)
Effective fall 2010, the law school faculty approved a mandatory mean of 3.2 for all first-year classes. Recommended distributions are noted below.
| | | |
| --- | --- | --- |
| Letter Grade  | GPA   | Proposed Distribution Percentages  |
| A     | 4.00 | 16  15  14  15  15   |
| A-    | 3.67  | 22  22  21  22  21 |
| B+   | 3.33  | 29  29  33  25  31 |
| B      | 3.00  | 29  29  33  25  31 |
| B-    | 2.67  | 8   6   6   9   6 |
| C+  | 2.33  | 5   5   5   6   5 |
| C | 2.00 | 5   4   5   4   5 |
| C- | 1.67 | 2   2   4   4   3 |
| D+ | 1.33 | 1   2   2   1   3 |
| D | 1.00 | 1   2   0   0   0 |
| F | 0.00 | 1   1   0   0   0 |
Honors
| | |
| --- | --- |
| Honor | Criteria |
| Order of the Coif | Top 10% |
| summa cum laude | Top 5% |
| magna cum laude | Next 10% |
| cum laude | Next 10%  |
Awards
| | |
| --- | --- |
| Name of Award | Description |
| Dean M. Leigh Harrison Award | Awarded at the end of the fifth semester to students who are in the top 5% of their section and have demonstrated above-average ability in legal writing |
| Order of the Samaritan | Awarded to a student who qualifies for both the Alabama State Bar's Volunteer Lawyers Program Student Award and the law school's Dean's Community Service Award |
| Dean's Community Service Award | Awarded to students who complete 40 hours of non-legal community service |
| Bench and Bar Legal Honor Society | Membership generally offered to second- and third-year students with minimum scholastic averages of 2.5 who have participated in student government, legal journals, moot court competitions, trial advocacy, law school societies, and other extracurricular activities |
| Alabama Volunteer Lawyers Program Student Award | Awarded for volunteering at least 50 hours at an approved law office |
| Independent Legal Public Service Program Award | Awarded to students with minimum of 50 hours of legal services in a law office or in a non-profit organization |
Journals
The Alabama Law Review is published five times per year and is well known for publishing works by promising emerging scholars. It is now approaching its 62nd volume. Through their participation in the journal's editorial process, selected second- and third-year law students continue a rich tradition of scholarship exploring issues of national and local significance to members of the legal profession.
The Journal of the Legal Profession has been publishing essays by distinguished judges, attorneys, and legal scholars for the past 30 years. Its student staff is selected from the top 25% of students after their first year in law school. The journal provides an excellent opportunity to research and write commentary on questions of professional ethics and to present findings and opinions to an international readership.
The Law & Psychology Review addresses the interplay between the disciplines of law and the behavioral sciences. Founded in 1975 by law students of the University of Alabama who were concerned about the rights of the mentally disabled, it is published in the spring of each year.
The Alabama Civil Rights and Civil Liberties Law Review is a specialized law journal published by the school of law. It tracks the developments in the vital and interconnected areas of civil rights and civil liberties. It surveys and follows the drive for equality as the specter of discrimination – be it along racial, ethnic, religious, or other lines which are used to divide one another – still lurks in many corners of everyday life. Issues like age, gender, and race discrimination, disability rights, fair housing, and voting rights are covered by the journal.
Moot Court
First-year students at the University of Alabama School of Law participate in a moot court program during their second semester, and second-year students may compete in an intramural competition with final-round judges from state and federal benches. Third-year students can join teams that participate in competitions such as the Philip C. Jessup International Law Moot Court Competition, the National Moot Court Competition, the Frederick Douglass Moot Court Competition, and competitions involving environmental, labor, bankruptcy, intellectual property, and tax law.
Clinical Programs
The University of Alabama School of Law offers an array of clinical choices. Students often describe their law clinic experience at Alabama as one of the most significant components of their legal education.
In the Capital Defense Clinic, students assist counsel representing individuals who are facing capital charges or who have been sentenced to death.
In the Civil Law Clinic, students provide free legal advice and representation to university students in civil cases and to members of the community unable to secure legal services, through referral or by application on a case-by-case basis.
The Community Development Clinic provides legal assistance to individuals and nonprofit or community organizations seeking to improve the economic, cultural, social, or environmental well-being of disadvantaged or underserved communities.
In the Criminal Defense Clinic, students represent indigent defendants in misdemeanor and felony criminal matters through the Tuscaloosa County Public Defender's Office in the county courthouse in downtown Tuscaloosa. Students are exposed to preliminary hearings, motions, and bench and jury trials.
In the Domestic Violence Clinic, students provide free legal assistance to victims of domestic violence, sexual assault, and stalking in a seven-county area of West Alabama.
In the Elder Law Clinic, students represent individuals aged 60 and above in matters pertaining to Medicare, Medicaid, and other public benefits; protection from abuse, neglect, and exploitation; advance directives and durable powers of attorney; the drafting of wills; consumer fraud; and other civil matters.
In the Mediation Law Clinic, students provide individuals with free mediation services who have cases in family courts in Tuscaloosa County, Alabama.
Placement Facts
Starting Salaries (2010 Graduates employed Full-Time)
| | |
| --- | --- |
| Private sector (25th-75th percentile) | $60,000-$105,000 |
| Median in the private sector | $87,500 |
| Median in public service | $52,260 |
Employment Details
| | |
| --- | --- |
| Graduates known to be employed at graduation | 76.9% |
| Graduates known to be employed nine months after graduation | 91.3% |
Areas of Legal Practice
| | |
| --- | --- |
| Graduates employed In | Percentage |
| Law Firms | 57.6% |
| Business and Industry | 12.7% |
| Government | 9.5% |
| Public Interest Organizations | 4.4% |
| Judicial Clerkships | 13.9% |
| Academia | 1.9% |
| Unknown | 0% |
Externships/Internships
Externships
The school of law offers placement in practical legal settings outside of the law school. Externships assist the law school in meeting its overall educational objective by permitting students to engage in the practical application of the legal knowledge gained in the classroom and practical skills learned in the classroom and in clinical settings.
Summer externship
During the summer, placements are available with offices specializing in criminal law (e.g., United States Attorneys, District Attorneys, Public Defenders, and Alabama's Attorney General) and civil law (e.g., US Attorneys' Offices, Governor's Legal Counsel's office, Legal Services, National Labor Relations Board, and University of Alabama Counsel's office). Under the direct supervision of attorneys, students work full time during a six-week session. Students also attend externship classes at the law school and submit papers during and at the conclusion of the externship.
Academic Year externship
During the academic year, placements are available in the chambers of state and federal judges and magistrates. Students work eight hours per week in the offices where they are placed. Duties include hearing and pretrial preparation and assistance on trials and appeals. They also attend several class sessions and submit multiple papers during and following the externship.
Federal Legislative externship
In the spring semester of each academic year beginning in 2012, up to six law students will have the opportunity to earn ten hours of externship credit working in Washington, DC with the US Congress. Students will primarily assist lawyers serving as Congressional and Senate staff members in the offices of Members and Senators and in Congressional committees.
Internships
The law school provides funds for public interest summer internships for law students in public interest legal work.
Student organizations
ABA/Law Student Division
Alabama Citizens for Constitutional Reform
Alabama Civil Rights and Civil Liberties Law Review
Alabama Defense Lawyers Association Frederick Douglass Moot Court Competition Team
Alabama Law Review
American Constitution Society
Amnesty International
Barbri Representative
Bench and Bar Legal Honor Society
Black Law Student Association
Bruce B. Seigal Intellectual Property Moot Court Team
Business Law Society
Campbell Moot Court Board
Career Services Board
Christian Legal Society
Civil Rights Law Students Association
Council of Presidents
Criminal Law Student Association
Defense Lawyers (Student Chapter of the DRI)
Defense Lawyers Association
Dorbin Association
Environmental Law Society
Federalist Society
Feld, Hyde, Wertheimer, Bryant & Stone Tax Moot Court Team
Future Trial Lawyers Association
Gay-Straight Alliance (Outlaw)
Hispanic Law Student Association (Student Chapter of the Hispanic National Bar Association)
Honor Court
Intellectual Property Society
International Law Student Association (ILSA)
Jessup International Moot Court Team
Judge Conrad Duberstein Bankruptcy Team
Just Democracy (The University of Alabama School of Law Just Democracy)
Kaplan PMBR Representatives
Kettering Institute
Labor and Employment Law Society
Law and Economics Society
Law and Film Society
Law And Psychology Review
Law Democrats
Law Republicans
Law Society Moderates
Law Spouse Club
Law Students For Choice
Lehr Middlebrooks & Vreeland Robert F. Wagner National Labor Law Moot Court Team
Lexis Representative
Military Law Society
National Association of Criminal Defense Lawyers
National Civil Trial Competition
Navy JAG Corps Moot Court Team
Pass Your Bar
Phi Alpha Delta Legal Fraternity
Phi Delta Phi
Protective Life National Moot Court Team
Public Interest Institute Executive Board
Sports and Entertainment Law Society
Student Ambassadors
Student Bar Association (SBA)
Student Board of the Public Interest Law Institute
Student Farrah Law Society
Tax and Estate Planning Law Association
The Journal of The Legal Profession
Thurgood Marshall Trial Advocacy Team
West Law
Wettermark, Holland & Keith LLC National Trial Competition Team
WildLaw Environmental Law Moot Court Team
Wilmer "Buddy" Parker Criminal Law Moot Court Team
References
http://www.law.ua.edu/
http://www.library.law.ua.edu/
http://premium.usnews.com/
http://www.journalofthelegalprofession.org/
The University of Alabama School of Law







Featured Testimonials
Being the comprehensive and well managed site that it is, I do not think that LawCrossing needs any suggestions.
Stephen
Facts
LawCrossing Fact #46: LawCrossing lists a daily featured job to inspire users' daily job hunts.
Description
Corporate Counsel The candidate will be responsible for handling domestic and international revenue...
Description
Corporate Counsel The candidate will provide advice and support company-wide, worldwide on a variet...
Description
Corporate Counsel Duties: Structure, draft and negotiate complex international commercial alliances...
Description
Director - Corporate Counsel (Products and Technolgoy) ) Duties: Support with all Product and Techn...
Location
New York City, NY
Description
Corporate Counsel The candidate will assist our VP, Legal in handling all of the company's day-to...
NOW TRENDING ON BCG ATTORNEY SEARCH
MOST POPULAR ARTICLES
Testimonial of the Week

I came back to LawCrossing to search through the listings in my new job search because I had been able to get my last 2 jobs through using the site. I love the search capacity and filters. This is a very valuable service.

Jennifer Guidea Bloomfield, NJ
Top Actively Interviewing Jobs
Atlanta, GA
Elekta is looking for an Associate Counsel to join our team! The selected candidate will be involved in many practice...
Employer: Elekta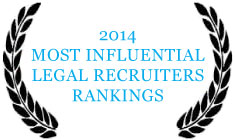 Job Search Tip
Contact your references when you're about to get an offer and prepare them for the reference call. They'll appreciate the thoughtfulness.