Support PDF,DOC,DOCX,TXT,XLS,WPD,HTM,HTML fils up to 5MB
Theresa Voge, Misquoted by the Delphic Times
by Rebecca Neely
The article is entitled ''Supreme Court Justice Alito delivers Opperman Lecture''.
In the blog posted at the Times Delphic website, Ms. Voge explains she was approached by who she assumed was the staff writer for the piece, a Ms. Robinson. She asked Ms. Voge to give her opinions and thoughts as a law student.
She goes on to explain that she was more than happy to do so and thought that Ms. Robinson asked some incredibly insightful questions.
Unfortunately, Ms. Voge found, upon reading the article, that she'd been misquoted. The article stated that Ms. Voge had said: ''We, as
law students
, learn and study how history, precedent and case law are important in decision making, and it carries over to the Supreme Court.''
Voge describes this statement as 'woefully inaccurate in terms of its substance'.
This quote, per Voge, was her answer to the question, what had she learned from Justice Alito's lecture?
To clarify what she'd actually said, Ms. Voge states that law school ''teaches us the importance of history, precedent and case law.'' Additionally she learned ''the Supreme Court relies on these things not only in their decision making but also in their procedural decisions, particularly regarding the importance and role of oral argument in the current Supreme Court.''
Per Ms. Voge, she states this was the context of her answer and the source of her quotation. She also states the quote in the article was ripped out of that context and, as it is, is severely lacking in its true substance.
She continues, stating that ''by being taken out of the necessary context, the quote itself is inaccurate in its information because ''history, precedent and case law'' do not ''carry over to the Supreme Court''-the practice of using case law as precedent was established by the Supreme Court and ''carries over'' to the practice of law.''
Voge suggests the Delphic Times writers strive for accuracy, and that they keep the quote given in the true context in which it was given. She thanks her readers for their time.
Featured Testimonials
Being the comprehensive and well managed site that it is, I do not think that LawCrossing needs any suggestions.
Stephen
Facts
LawCrossing Fact #194: New job listings are added several times throughout the day, every day.
Description
Chambering Student The candidate must have excellent academic grades.
Description
Legal Administrative Assistant RESPONSIBILITIES: Reviews legal documents including, tax appeal and ...
Description
Manager, Business Tax Services The candidate will provide tax compliance and advisory services to p...
NOW TRENDING ON BCG ATTORNEY SEARCH
MOST POPULAR ARTICLES
Testimonial of the Week

Out of all the other job boards I have used, LawCrossing was definitely the most impressive. I have received many job interviews from jobs I applied to on your site.

Mark Herskovitz Los Angeles, CA
Top Actively Interviewing Jobs
Washington, DC
To be part of the AMA is to be part of our Mission to promote the art and science of medicine and the betterment of publ...
Employer: American Medical Association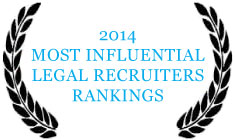 Job Search Tip
Have answers to the questions that make you squirm. Why were you terminated? Why do you have gaps in employment? Why did you stay at your last company so long? Do you have a degree?