Support PDF,DOC,DOCX,TXT,XLS,WPD,HTM,HTML fils up to 5MB
(
2
votes, average:
3
out of 5)
What do you think about this article? Rate it using the stars above and let us know what you think in the comments below.
Still, providing a wide array of legal services without the comfort of an office in the right part of town, or a receptionist, or an accounting staff? Barbarism!? It's a scary thought. Or is it?
Let's face it. Times are tough. In Los Angeles, where I live and work, despite real-estate market reports, rents, in many cases are going up. Group health insurance policy premiums continue to rise. IT costs for the mid to boutique size firms is out of hand (Does it really cost that much to maintain a server five end user terminals?). Frankly, it's expensive to run a traditional law firm. Practitioners are in a pinch. On top of all these fiscal challenges, clients call looking for a break. After all, times are tough for everyone.
The current economic climate makes everyone stop and think. Legal professionals are looking for ways to cut down on overhead for sure. Lower overhead means more profit. Lower overhead also allows one to pass some of the savings on to clients who, no doubt, feel the crunch of the recession as much as anyone.
Several years ago, the American Bar Association published an editorial in which a simple question was asked. What is a virtual law firm? The answer? It's a firm that:  
Has a stable core group of attorneys;
Has established collaborative relationships with other, specialized law firms that possess expertise that's occasionally needed;
Is glued together with appropriate computer and telecommunications technology; and,
Expands and reduces personnel as needed.
This piece written almost 6 years ago holds much of the same relevance today. If anything, technology has leapt forward, making, at least, step three easier to realize if one knows how to approach it. With a good understanding of step three all of the other steps are icing on the cake, though no less important.
There are many ways in which ''virtual firms''' can take advantage of current tech- hiring contract employees who work from home via the internet, creating the infrastructure to support those employees - from billing, written e-communication, and web-based software applications (ala Google) to web-based telecommunications for a seemingly centralized office phone system to remote meetings with clients and colleagues - there are hundreds of options. It's no longer about bringing clients to you via the web. It's about managing work flow in an internet-based environment.
All of these technologies have the advantage of any time and any place access. Gone, to a significant degree, are the hassles of hardware purchases, update, upgrades and maintenance.
There are many on-line services available to practitioners, as well, that specializes in e-filing and act as a liaison between local courts and law practices. Most local courts, though this is slowly changing, still do not adhere to the stringent Federal guidelines that are currently in place regarding e-filing.
The long and the short of it - business models, like anything, need to adapt to the times. Luckily, there are many avenues for entrepreneurial lawyers to explore in the virtual and tech realm and many sources to be tapped into.
Our next piece will focus on telecommunications. To Web or Not to Web?
http://www.uscourts.gov/cmecf/cmecf_about.html
http://www.catuogno.cc/
http://legaltalknetwork.com/podcasts/legal-toolkit/2010/05/exploring-the-virtual-law-practice/
https://www.kimbrolaw.com/about.html
http://www.abanet.org/dch/committee.cfm?com=EP024500
About LawCrossing
LawCrossing has received tens of thousands of attorneys
jobs and has been the leading legal job board in the United States for almost two decades. LawCrossing helps attorneys dramatically improve their careers by locating every legal job opening in the market. Unlike other job sites, LawCrossing consolidates every job in the legal market and posts jobs regardless of whether or not an employer is paying. LawCrossing takes your legal career seriously and understands the legal profession. For more information, please visit www.LawCrossing.com.
Featured Testimonials
LawCrossing was really helpful. I liked the services very much and used it for more than a year.
Marlene
Facts
LawCrossing Fact #153: We peruse a variety of job sources, which means you can use our industry-specific site to search for a specific job.
Do you want a
better legal career?
Hi, I'm Harrison Barnes. I'm serious about improving Lawyers' legal careers.  My only question is, will it be yours?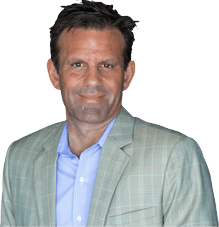 About Harrison Barnes
Harrison is the founder of BCG Attorney Search and several companies in the legal employment space that collectively gets thousands of attorneys jobs each year. Harrison is widely considered the most successful recruiter in the United States and personally places multiple attorneys most weeks. His articles on legal search and placement are read by attorneys, law students and others millions of times per year.
Success Stories
I've used LawCrossing for years and I think it is terrific. The search features work very well and bring back extremely relevant results. I think it is exactly what it should be.
Karen Crupi Highlands Beach, FL
Why You'll Love LawCrossing
Stay Ahead. Get your weekly career digest giving you:
the latest legal jobs
legal employment news and trends
career advice and more