Support PDF,DOC,DOCX,TXT,XLS,WPD,HTM,HTML fils up to 5MB
Serving as a local judge in Muttontown, New York, a successful litigation partner and twice the adviser in the Manville Trust restructuring for asbestos victims, Matthew Gluck is our featured attorney in the latest Law Job Star Hall of Fame. Read on and discover why those leaps of blind faith have proven the best career moves for this seasoned New York attorney.

Matthew Gluck, a partner with Millberg, LLP, has enjoyed an impressive legal career. Having prepared for this career at Cornell and Harvard Universities, Gluck was admitted to the New York Bar Association in 1967. From there, it was a consistent climb to become one of the country's most respected litigation attorneys. His specialties include representing some of the world's biggest names as they face restructuring or bankruptcies as well as being twice named as an adviser to the court in the Manville Trust restructuring that compensated asbestos victims. For more than thirty years, Gluck was a partner at New York's Fried, Frank, Harris, Shriver & Jacobson, LLP before making the controversial move to Millberg, LLC at the height of one of the firm's most trying times. His background served him during this time and proved to be one of the most successful career moves to date. Even as the firm's seasoned attorneys were abandoning ship, Gluck made the decision to make the move to Millberg.



Gluck joined Millberg in 2006, even as the law firm was struggling with accusations of criminal actions. This only served to strengthen Gluck's reputation as a determined and focused legal mind who moves forward with even the toughest decisions he makes. Turns out, it was a match made in legal heaven for both Gluck and the firm, as evidenced by the most recent victory currently making headlines.

Gluck played a significant role in what's now the biggest win ever in a securities fraud trial. The French company Vivendi was accused of misstating its financial positions for several years. A Manhattan jury in federal court agreed and in January, 2010, determined there were 57 misstatements the company would be held liable for. The jury also exonerated the company's past CEO and CFO; still, as Gluck says, ''This was not easy money'' when asked about the difficulties the case presented. He also predicted the lengthy deliberations of the jury was almost certainly good news for his side. His prediction was right on - to the tune of $9 billion.

So what's next for Gluck? Vivendi is due to appeal the decision made in late January 2010. No doubt, these appeals will keep both Gluck and Millberg, LLC busy for the next several years; however, as Gluck has said before, one of the primary reasons he left a thirty year career with his former firm was because he was ready for the next challenge and retirement wasn't it. Odds are, Gluck will find himself on the side of angels again as he moves forward with his next attempt to level the playing field for those who have lost to big business.

For now though, he's quite content with playing a role in the $9 billion award the jury decided the Vivendi shareholders were entitled to.









Fried, Frank, Harris, Shriver & Jacobson





1 reviews


Featured Testimonials
I got a job using LawCrossing...and the listings were pretty updated and very comprehensive.
Marc
Facts
LawCrossing Fact #216: LawCrossing is not supported by revenue from employers or recruiters.
Description
Home Lending Litigation - Assistant General Counsel - VP The candidate will supervise and direct ou...
Description
Junior - Mid-level Litigation Associate The candidate will be working in all areas of firm's comm...
Description
Associate Attorney The candidate will assist other attorneys in firm, including supervised contract...
Description
Principle Investigator The candidate will investigate complaints of suspected improper workplace ac...
NOW TRENDING ON BCG ATTORNEY SEARCH
MOST POPULAR ARTICLES
Testimonial of the Week

Out of all the other job boards I have used, LawCrossing was definitely the most impressive. I have received many job interviews from jobs I applied to on your site.

Mark Herskovitz Los Angeles, CA
Top Actively Interviewing Jobs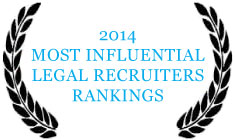 Job Search Tip
Don't let the lack of a degree get in your way. You're the sum total of all of your experiences.