Support PDF,DOC,DOCX,TXT,XLS,WPD,HTM,HTML fils up to 5MB
In case you are interested in becoming a legal nurse analyst, or legal nurse consultant LNC, you need to be a registered nurse in the first place. A background in legal nurse analyst or consultant job requires specialization in various fields of medical science with an aptitude for viewing medical records in an office and hospital setting for risk assessment and other important factors. Legal consultant nurses assist lawyers or attorneys in lawsuits that deal with injury, malpractice or cases that require expert medical knowledge. The LNC may be asked to work as eyewitnesses by taking the stand for a party during a court proceeding or ready other witnesses to take a standing.
The Role of a Legal Nurse Consultant
One of the
chief duties of a legal nurse
is to research treatments, conditions, or analyze medical standards and records that relate to a case. They carry out research and presentations for locating and developing witnesses, researching on the viability of neurological and psychological indicators, developing discovery plans for evidence, screening and reviewing cases, preparing opinion reports, assessing summarized reports, researching on forensic literature, and others. LNCs are required to educate families regarding legal issues and create child protective programs. They are also required to determine the risks associated with malpractice cases.
Education and Career Programs Available
The legal nurse consultant or analyst picks up most skills and experiences on the job. There are specialized nurse consultancy programs available along with workshops and seminars conducted for giving them a lucrative career. Some subjects that legal nurse analysts are required to study are Cardiology, Telemetry, Med surge, Obstetrics and Intensive care.
Training for the legal nurse analyst may not involve formal training although the latter may be necessary for providing the basics for getting started. A lot of online courses are offered, which may teach aspiring legal nurse consultants to prepare reports efficiently. They also provide helpful details for dealing with malpractice, involvement of expert eye witnesses, toxic torts, insurance liabilities, product liability, and legal firms or organizations.
Certifications for legal nurse consultants are given at the end of training programs. Professional certifications are available from the American Society of Legal Nurse Consultants for applicants who cater to their training standards and pass the examinations. Many legal nurse analysts start their own consultancy after training.
Employment Outlook
The
average annual salaries for legal nurse consultants
are around $80,000 on an annual basis with the approximate hourly rate being $100 to $150. Hired on a case specific basis, the legal nurse analyst may also continue to work in a hospital environment too. The American Association of Legal Nurse Consultants has a
high demand for legal nurse analysts
and this is growing every day as malpractice law professionals need to be acquainted with medical terms and processes. Legal nurse consultants are required in government agencies, legal and insurance firms as well as in the capacity of in house analysts in hospitals. The job of a legal nurse analyst involves working in different kinds of settings like hospitals, legal organizations, office of the attorney general, consultancies, and insurance companies.
Featured Testimonials
LawCrossing is a pretty well managed website. It is the easiest site to navigate. Thanks!
Emily
Facts
LawCrossing Fact #115: LawCrossing-- even our browsers are smart.
Description
Contract Specialist The candidate will effectively manage the full contract lifecycle, preparing in...
Description
P and A Analyst II Duties: Utilizes strategic planning and financial/market analysis knowledge to a...
Description
System Risk and Claims Coordinator The candidate will be responsible for the entry, collection, rev...
Description
Senior Project Analyst Duties: Responsible for administrative, analytical, and research support on ...
Description
Senior Counsel, Hospital Operations The candidate will provide legal advice to the company's hosp...
Description
Senior Counsel, Hospital Operations The candidate will provide legal advice to the company's hosp...
NOW TRENDING ON BCG ATTORNEY SEARCH
MOST POPULAR ARTICLES
Testimonial of the Week

LawCrossing is great at picking up all of the legal listings everywhere across the internet. I could have gone to three different sites to search, but you had them all on your site. That was extremely helpful. LawCrossing is a one stop shop!

Eileen Baca-Penner New Mexico
Top Actively Interviewing Jobs
Birmingham, MI
Expanding Birmingham Law Firm seeks a Business Attorney with 5 + years experience. Corporate, Partnership and Real Estat...
Employer: Lippitt O'Keefe Gornbein, PLLC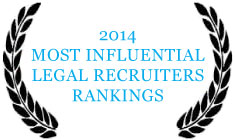 Job Search Tip
Ask: Who am I? What do I want out of life? A job? A career? Where am I going? Do I know how to get there? Have I been happy in my work/career/profession? What would I like to change?