Support PDF,DOC,DOCX,TXT,XLS,WPD,HTM,HTML fils up to 5MB
This press release informs the readers about LawCrossing.com --a job research Website created by A. Harrison Barnes. It talks about the website's remarkable ability to collect job opportunities available to law graduate students, lawyers and legal staff who find themselves in the job market.
Lawcrossing.com ensures that every single
legal job
one can find in the world is on LawCrossing. The website aims at enabling its members to have access to every single legal job that exists.
How does Law Crossing back up such a commitment?
A large staff of employees who do research for LawCrossing.com visit every employer website found on the internet. All legal job listings on newspaper websites and especially if they are found on employer websites. The information gets posted on LawCrossing.com.
LawCrossing.com does not charge employers a fee. Why? The job research is broad and intended to locate all jobs available with a goal to bring them into LawCrossing.com to be posted inside the exclusive website. Only Law Crossing members have access and this narrows down the competition.
A. Harrison Barnes, CEO and owner, has built a database backed up by super computers in hidden locations that continually search the web for new information. It was built at the cost of more than $20 million and he has hundreds of employees working 24 hours a day, seven days a week. This makes LawCrossing.com like a little company that follows you around all day and all night supporting your every effort to obtain the job you want. If you become a member to LawCrossing.com, the search continues even when you take time off to relax with family and friends.
If your mind is drifting into thoughts of the economic slow down, then heed the advice of Law Crossing's CEO, A. Harrison Barnes. He strongly encourages you to obtain the free trial offer on LawCrossing.com today because everyday the number of jobs available are declining in the job market. However, there are still thousands of jobs available on LawCrossing.com.
.
Why doesn't everyone get a membership into the world's largest career company on the Internet? We are not sure why everyone does not join but we do know a majority of job seekers are letting LawCrossing.com do the job research for them and clients are accepting jobs everyday. A. Harrison Barnes built his company on solid ground and here are the facts about LawCrossing.com:
We are a division of EmploymentScape and we are one of the largest job research companies in the world. There is nothing ''shady'' about LawCrossing.com. We lay it all out on the table.
We do not charge you to get a job on LawCrossing.com. We provide you with all the thousands of man hours of research necessary to obtain exclusive information to apply and win your coveted legal job. The monthly fees paid are to have job research done in every legal job market that exists in the world. 95% of the jobs we publicize will not be found elsewhere on job boards or through recruiters.
Monthly membership at an affordable fee with LawCrossing.com makes our job seekers exclusive. It takes more than internet access to be privy to our list of researched jobs continually updated every hour of everyday.
Becoming a member to A. Harrison Barnes's online company, LawCrossing.com, will get you the job interviews more quickly than any other career company. If you are looking to change jobs, many members have doubled their salaries by finding new employment opportunities that aren't being marketed to the masses.
Featured Testimonials
The various services provided by LawCrossing are really great. I am impressed.
 Kierstin
Facts
LawCrossing Fact #228: We offer a live support feature that allows you to chat live with a member of the LawCrossing team if you ever have any questions.
Description
Part-time Legal Secretary Duties: Answering phones. Scheduling appointments. Drafting Interrogatori...
Description
Conveyancing Clerk The candidate will work involves commercial and residential conveyancing acting ...
Description
Miscellaneous Administration/program Management – GS-0301-09/13 The candidate duties will vary ba...
NOW TRENDING ON BCG ATTORNEY SEARCH
MOST POPULAR ARTICLES
Testimonial of the Week

I was able to obtain my new job through LawCrossing. I love your service! Hopefully, I won't need your help for a while, but if I do, I'll certainly sign up again. I have already told others about your great site.

Top Actively Interviewing Jobs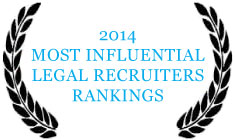 Job Search Tip
Go to the top. Most unsolicited resumes to senior executives get read. Generally, the bigger they are, the more approachable they are.