Support PDF,DOC,DOCX,TXT,XLS,WPD,HTM,HTML fils up to 5MB
The job of a Mail/Copy Clerk combined is an example of the failing economy and these are two jobs that are often turned into a one staff position. The positions today require computer experience, knowledge in binding copies and operating copy machines. Simple trouble shooting abilities are also desired. The mail/copy clerk must also be knowledgeable in mailroom procedures such as sorting and then distributing the daily mail. Shipping and receiving often requires the Mail/Copy Clerk to be familiar with carriers such as UPS, DHL and FedEx.
Some characteristics and skills employers look for in a Mail/Copy Clerk are:
A Mail/Copy Clerk needs to pay attention to detail.
Familiarity with mailing machines like Whitney Bows is required.
Must be able to learn new techniques and procedures in a quick fashion.
A Mail/Copy Clerk must have the ability to handle multiple tasks.
Good organizational skills.
Must have good interpersonal skills and be able to work as a team player.
Customer service skills are necessary
A Mail/Copy Clerk has the ability to work with little supervision to complete a job or task.
The Mail/Copy Clerk is timely and has good daily attendance at the job.

Requirements a Mail/Copy Clerk must show are:
Ability to lift at least 50 lbs
A Valid Driver's License
A High School Diploma or (GED)

There are additional responsibilities that some employers will delegate to the Mail/Copy Clerk. They are:
Inventory all supplies stored and used in copy and mail rooms
Help end users with mailing procedures that might include bulk mailings or shipping internationally.
Keep logs daily for the purpose of tracking and reporting.
Update mail lists for changed addresses
Sometimes must travel to the post office to pick up mail or to the client to deliver copy projects.
Update the mail staff about any unidentified mail
Process incoming mail and distribute.
Process all outgoing mail.
Stamp or meter the outgoing mail.

The Occupational Outlook Handbook projects that these jobs separately as Mail Clerk and Copy Clerk will see declines in employment numbers. However the combination of the two occupations together was not predicted. Perhaps this is the economy showing the purpose for the combination. Maybe the combination will perform with a higher employment outcome over the next decade.
The wages for a Mail/Copy Clerk are currently predicted to be between $14,000 and $28,600 annually. The breakdown in annual wages is distributed considering differences paid by location and for experience. 10% of the Mail/Copy Clerks will earn at the highest range of $28,600 and 50 % will earn the median of approximately $20,000. The lowest annual wage earners will be 10% of Mail/Copy Clerks employed for about $14,000 a year.
In conclusion,
Clerking in a Law Firm
as a Mail/Copy Clerk is an occupation that might be filled by students or new high school graduates looking to start out in their first jobs. The market certainly can supply the need as long as there are openings on the horizon.
Featured Testimonials
The various services provided by LawCrossing are really great. I am impressed.
 Kierstin
Facts
LawCrossing Fact #86: Because very few people know about many of the jobs on LawCrossing, users experience less competition when applying for jobs.
Description
Overview:
SPLC's Children's Rights Practice Group is dedic...
Description
Overview:
This position can be located in either Tallahassee o...
Description
Senior Legal Secretary-Corporate Duties: Draft/revise routine correspondence and other documents. P...
NOW TRENDING ON BCG ATTORNEY SEARCH
MOST POPULAR ARTICLES
Testimonial of the Week

LawCrossing has the most listings of any job board I have used. It's actually a great site. The website had a lot of detail. It's nice that you don't have to go through a recruiter if you don't want to. You can actually contact the law firm directly for the positions listed. LawCrossing had a ton of great features.

Brian McMillan San Francisco, CA
Top Actively Interviewing Jobs
Birmingham, MI
Expanding Birmingham Law Firm seeks a Business Attorney with 5 + years experience. Corporate, Partnership and Real Estat...
Employer: Lippitt O'Keefe Gornbein, PLLC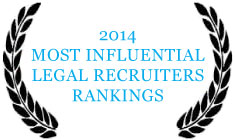 Job Search Tip
Tantalize. Generalize. Give overviews. Allude to much, much more. If your resume lists everything you've ever done in your career, the reader will assume that whatever is left out you haven't done.