Support PDF,DOC,DOCX,TXT,XLS,WPD,HTM,HTML fils up to 5MB
The Database Trainer position encompasses as much of the technical support as he possibly can provide to the firm along with training for staff and clients. Candidates need to be comfortable with one-on-one teaching or classroom teaching. Here are some of the responsibilities of a Database Trainer:
He must provide assistance in setting up remote transmissions and distance learning programs for clients or offices located in other towns or states.
Must provide scripts for database demonstrations to clients and project teams.
Standard technology training programs are provided by the Database Trainer and he is also responsible for all the training materials for each class or training session he prepares.
In addition to the firm's software used by the legal staff and the software used for distance learning, the firm also has software for clients that allow the firm to support client questions and learning needs. Any training or technical support is the responsibility of the Database Trainer.
Assessment needs of the firm for software, tools or training material must be done by the Database Trainer and he is responsible for verifying the orders are filled and received for his department.
The logistical support for user training programs, meetings, and events that require scheduling of conference rooms and meeting room equipment is managed by the Database Trainer.

There are special experience requirements unique to the position:
The firm needs a candidate with experience in litigation support and or law firm training programs.
The Database Trainer needs to administer litigation database software and provide the training experience in house.
Database Trainer needs experience with managing multiple location training sessions.
Trainer must be able to initiate training programs without supervision.
Trainer must be fluent in one of the litigation databases used by a legal firm.
A Database Trainer basically needs to be able to set up the litigation support process. To do this he has to have experience in litigation support and an understanding of the technology used to present the support with an emphasis on discovery, document productions, electronic document management, and legal document review.
In review, the education for the Database Trainer is not specified because there are many different fields of experience needed to perform the duties. Besides being a good trainer with experience he must also be a software expert in as many as 3 programs used by the
legal firm
. This is the in house software used by employees, the litigation software Attorneys use during litigation trials for discovery and document review, and finally, any software other than the legal packages used in the firm. As exampled in the
job responsibilities
, some firms have software for distance learning in other offices or for clients who have questions. All training classes and scheduling is handled by the Trainer. Training materials are also the responsibility of the Trainer. The salary is consummate with the education background. A High School Degree with experience commands $30K and a bachelor degreed candidate can earn between $40K and $50K while an advanced degree brings up to $60K annually.
Featured Testimonials
Being the comprehensive and well managed site that it is, I do not think that LawCrossing needs any suggestions.
Stephen
Facts
LawCrossing Fact #226: We offer entertaining features such as your favorite video games in computer format.
Location
New York City, NY
Description
Divisional Anti-Fraud Compliance Officer(VP) Duties: Support the definition of the strategic Anti-F...
Description
Litigation Support Project Manager Duties: Responsible for managing the entire life-cycle of a case...
Description
Part-Time Paralegal Studies Instructor The candidate will teach courses in the Paralegal Studies Pr...
NOW TRENDING ON BCG ATTORNEY SEARCH
MOST POPULAR ARTICLES
Testimonial of the Week

LawCrossing is great at picking up all of the legal listings everywhere across the internet. I could have gone to three different sites to search, but you had them all on your site. That was extremely helpful. LawCrossing is a one stop shop!

Eileen Baca-Penner New Mexico
Top Actively Interviewing Jobs
Philadelphia, PA
Update Legal is currently seeking PA admitted Attorneys for an ediscovery document review. No experience necessary. This...
Employer: Update Legal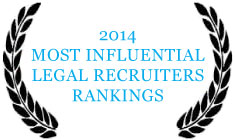 Job Search Tip
Never fudge on dates or fake degrees. These are career killers.