Support PDF,DOC,DOCX,TXT,XLS,WPD,HTM,HTML fils up to 5MB
How Long Does It Take to Become a Criminal Lawyer
by Silas Reed
The first thing that needs to be accomplished is the completion of a four-year undergraduate degree. The undergraduate study must be done through an accredited institution; otherwise, it will not be enough to enter law school. With an overload of non-traditional schools, such as online universities hitting the web, many people are taking this route for the convenience factor. An undergraduate four-year degree can sometimes be earned in as little as two and half years. Law schools not only look at the degree, but where it came from. Some schools will deny entry for someone who earned their four-year degree from an online school.
The best route is to attend a traditional undergraduate school if you want to make it into a prestigious law school. Since attorneys work in stressful situations and usually have an overload of work in front of them, college serves as good practice for the future. But if you feel that your grades will suffer by pushing yourself too hard then you will want to take the full four years to earn your degree.
Criminal defense attorneys
that did not graduate with excellent grades have a harder time finding high paying employment.
After you have received your four-year degree, you will then need to attend law school before you can even think about
practicing as a criminal lawyer
. Accredited law schools take about three years to complete. Those who are looking to receive a Master's degree along with a Juris Doctorate will need to look into a law program that is a joint degree, which will take four years. During these years, those looking to become attorneys later down the road will first learn about a variety of legal fields. In the final years, students will be able to focus on the field of their choice such as criminal law.
After seven-to-eight years of schooling is completed, graduates are still not able to practice as attorneys of the law, at least not until they have received admittance to their state's bar association. When law students graduate, they then need to seek out the association and schedule for testing. This is during the summer and the bar exam takes two or three days. After the exam is completed, the law graduates must still wait until the exam is scored. The scoring process can take several months. Many law students do not make a high enough score their first time taking the exam. Because of this, many people have to wait to retake the bar exam and then wait for the second round of test results.
Even if the law student does pass with a good score the first time around, there is still the possibility of not being admitted into the associated by the end of the year. There is a lot involved in order to become a criminal lawyer. There are seven to eight years of schooling depending on the law degree. Then there is the time it takes to take the bar exam, wait for results, and possibly retake the exam. While it may be a bit of a wait, the pay and the benefits that come from being a lawyer are well worth it.
Featured Testimonials
Your company provides quality service, and I will certainly return in the future if I need to search for a position again.
Halley
Facts
LawCrossing Fact #79: Users who add jobs to their "hotlists" will be more likely to find jobs in the future than those who don't because they will have already searched when it comes time to change jobs.
Description
Overview:
The Southern Poverty Law Center's Criminal Justice Ref...
Description
Overview:
The Senior Staff Attorney will litigate individual and class...
Description
Senior Associate Dean Duties: Reporting to the Dean of Students, as the university's chief judici...
NOW TRENDING ON BCG ATTORNEY SEARCH
MOST POPULAR ARTICLES
Testimonial of the Week

I was able to obtain my new job through LawCrossing. I love your service! Hopefully, I won't need your help for a while, but if I do, I'll certainly sign up again. I have already told others about your great site.

Top Actively Interviewing Jobs
Washington, DC
To be part of the AMA is to be part of our Mission to promote the art and science of medicine and the betterment of publ...
Employer: American Medical Association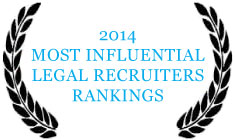 Job Search Tip
Caveat emptor-let the buyer beware. If you take a job and later find out the company's in trouble, you have only yourself to blame. Look before you leap.