Support PDF,DOC,DOCX,TXT,XLS,WPD,HTM,HTML fils up to 5MB
What do Title Examiners do
by Silas Reed
A title examiner is someone who does a lot of research and work to determine ownership of a property. To do this there is a lot of research done through property title and various public records. There are many places of employment that someone could find himself or herself in this type of career. Places such as law firms, real estate companies, government offices, banks, and individual homeowners will hire a title examiner. The work that is produced by the title examiner is used to transfer titles, finalize property deeds, and to create some new land development contracts.
Once a title examiner receives a property name, he or she has to then make sure that all of the documentation relating to the property is viewed and understood. This way, if there are any restrictions that are essentially associated with it, there will be no confusion. In order to obtain all of the necessary information, the title examiner will have to make several visits to the local courthouse for the property. Information on trust deeds, mortgages, liens, tax reports, and judicial judgments will be reviewed and documented in regards to the property at hand. All of this information is neatly placed into an organized document, which may or may not include some copies of pertinent documents. The exact format of the final report is something that will vary from employer to employer, as it will be based on their needs and likes.
To be a title examiner a person must have a large variety of skills in order to perform their job in a professional and timely manner. There is a lot of research and organizing involved in the job of the title examiner so these skills are essential to have. It is also ideal to have very good people skills and communication skills as a lot of the time that a title examiner works is at the local clerk offices. It is also vital to have a clear understanding of legal terminology and the various laws that pertain to properties.
While one may think that a graduate degree may be required for such a position, it isn't. Someone can easily become a title examiner with as little as a high school diploma. There are however many employers that are looking for candidates that have an associate's degree, if not a bachelor's degree. At this time however, there are no legal requirements for this type of position. But as in any field, the more educated you are the better chances you will have at
obtaining a good job
with high pay. While the field of study does not have to directly relate to title examining, extra courses in banking, law, finance, math, and business will help since these are things you will need to be up to par on for every day that you work.
As far as income is concerned, there are people who work as a title examiner on a per-title basis. Then there are the people who work as a title examiner who work for a set salary. There are flat per title fees and then there are sliding rate per title fees that are based on how difficult the title search is. Depending on where the title examiner is located and the type of pay structure that he or she is working with, the yearly income could be anywhere from $35,000 to $100,000 each year.
As anyone can easily see this is a career choice that can be very rewarding. If you like aspects of the law that pertain to property and you enjoy researching, then a career as a title examiner is right for you.
Click here to find latest attorney examiner jobs on LawCrossing
.
Featured Testimonials
LawCrossing is thoroughly informative, exceptionally useful and is very timely updated. A master in the legal job market!
Lynne
Facts
LawCrossing Fact #151: We investigate new positions on sites often, working hard to bring you an updated job list!
Description
Electronics Patent Associate or Agent The candidate must hold a degree in Electrical Engineering, C...
Description
Trademark Attorney The candidate should be a junior to mid-level attorney to work in the Intellectu...
Description
Intellectual Property Assistant Floater Duties: Support Patent Attorneys and/or Patent Scientists i...
NOW TRENDING ON BCG ATTORNEY SEARCH
MOST POPULAR ARTICLES
Testimonial of the Week

I was able to obtain my new job through LawCrossing. I love your service! Hopefully, I won't need your help for a while, but if I do, I'll certainly sign up again. I have already told others about your great site.

Top Actively Interviewing Jobs
Birmingham, AL
Associate with three (3) to five (5) years of experience to work in its Architects / Engineers and Environmental Law Pr...
Employer: Lloyd, Gray, Whitehead & Monroe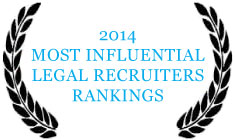 Job Search Tip
The earlier it is in the interview, the shorter your answers need to be. The interviewer has limited time and a list of questions to ask you.