Support PDF,DOC,DOCX,TXT,XLS,WPD,HTM,HTML fils up to 5MB
How to Study for the MPRE
by Silas Reed
The purpose of learning the Code of Professional Conduct is not to prove that you are a highly moral and ethical person. Rather, you study it to learn the standards of the profession you have chosen. The reasons for following certain rules of conduct will sometimes appear to be grossly unfair or unbelievably extreme, but they must be followed to the letter. You will learn what you must not, should not, must do, and should do at all times.
Following are suggestions on how to study for the MPRE:
In what states do you intend to practice the law? There are several states that don't require this test, and there are others that will exempt you from the test if you got a C or better in your professional ethics class in law school. Make sure you take that class when you are in law school. It saves a lot of time and you may not need to take the test at all! Some law schools will actually give you the MPRE upon completion of the course, eliminating any need to worry about it in the future.
Find out everything you can about the test and order some practice exams. At the website for the National Conference of Bar Examiners, you will find what you need. They are responsible for every aspect of the MPRE. You can also purchase an online study guide there.
Find some students who have studied for and already taken the MPRE. Ask for details and pointers. If they failed it, what was the reason? If they passed it, to what did they attribute their success?
The Professional Responsibility Outlines usually have both long and short versions of the required information. You can also quiz yourself using the questions provided on these outlines. Buy one.
Attend MPRE workshops. Look online for times, dates, and fees.
It is so important to schedule your time to provide for sufficient study. After you have chosen a date and registered for the test, clear time for some study every day, right up to your test date. When studying for the MPRE you don't want to over study, but you need to be prepared. This test is nowhere near as long or taxing as the bar exam, so don't panic. By taking a few of the practice tests, you will be aware of how much study time you have to schedule in order to be at the top of your game by exam time. More than likely, a two-month study schedule is more than adequate, putting in an hour or two daily. Retake the practice tests to judge your readiness.
It is a good idea to take the test on the August or November date before you take the bar exam. If you don't pass it, you then have time to take it again. You can register for the MPRE online or through your law school. The tests are offered at local colleges and law schools, so you might want to go to the local college for your test. Chances are there will be fewer students registered there than at your law school, which may give you a more relaxed atmosphere.
Wear a watch, since this is a timed, two-hour exam and there isn't always a wall clock on display. No matter how efficient you are at taking timed tests, it can distract you when you don't know how much time you have left.
Stay calm. You have done everything necessary in the way of preparation. You learned about the requirements for the exam, where it is given, and that it is two hours long. You have studied the outlines, quizzed yourself, and also taken some of the sample tests. Studying for the MPRE is not competitive. You don't have to score in the top 10%. You simply have to pass the exam. Pass this test and then the bar exam, and you will be online reading job descriptions; on the way to working as a professional attorney.
Featured Testimonials
It has a good option to upload different resumes and cover letters.
Amy
Facts
LawCrossing Fact #54: Users of LawCrossing are more likely than those who don't use the site to find their dream jobs because LawCrossing has a staff of hundreds of employees working just for them.
Location
Indianapolis, IN
Description
Professional Responsibility Counsel Duties: Serves as in-house counsel to the firm – work centers...
Description
Faculty – Center for Health Law, Ethics and Human Rights The candidate will join the University i...
Location
East Hanover, NJ
Description
Director, Ethics & Compliance BU Advisor The candidate will provide independent, strategic business...
Description
Directing Attorney Duties: Reporting to the Regional Directing Attorney, will be responsible for th...
NOW TRENDING ON BCG ATTORNEY SEARCH
MOST POPULAR ARTICLES
Testimonial of the Week

Out of all the other job boards I have used, LawCrossing was definitely the most impressive. I have received many job interviews from jobs I applied to on your site.

Mark Herskovitz Los Angeles, CA
Top Actively Interviewing Jobs
Atlanta, GA
Elekta is looking for an Associate Counsel to join our team! The selected candidate will be involved in many practice...
Employer: Elekta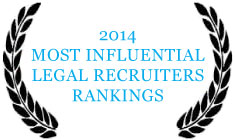 Job Search Tip
You'll never have as much leverage as you do going into a company. Once inside, you become part of their compensation program with raises tied to variables out of your control.