Support PDF,DOC,DOCX,TXT,XLS,WPD,HTM,HTML fils up to 5MB
(
65
votes, average:
4.5
out of 5)
What do you think about this article? Rate it using the stars above and let us know what you think in the comments below.
Ms. McDermott says she can meet with a client and determine the problem in the first interview. Here is list of the most common problems that arise for bar exam candidates:
1. Issues about identity.
When a young adult has been a student for so long, it is a big leap from student to professional. In addition, a promising student can be leery of the legal profession's bad reputation, which she might have confronted sometime during the years in law school. Some students don't want to become a bad legal stereotype.
2. Effects of a significant increase in income.
Often people have fears of making more income than their parents or siblings. Will the income increase some how set them apart from family and friends?
3. Knowing that they deserve it is another issue for people who have failed the bar exam.
Some of the deepest and most challenging barriers come from self-esteem when a client believes he doesn't deserve the recognition or honor of passing the exam and becoming a lawyer.
4. Other issues can come up when interviewing a client about the bar exam.
It is a stressful time where the bar exam candidate feels like she is under the microscope. It's the culmination of a long course of study and this is the icing on the cake. The determination if a graduate will go on to practice in that
dream job
. These issues need to be put aside and dealt with after the exam so a keen focus on the test ahead is demanded.
5. Perfectionism and Procrastination interfere with study and thoughts about the exam.
You don't need to score perfect on the entire exam to pass it. This fear can cause procrastination in preparing for the exam and even the inability to complete the exam.
Patti suggests not developing any bad habits during this stressful time because they can become problematic later. The statistics for
attorneys
using alcohol and drugs is shocking. Eat a good diet to prevent overdosing on sugar and going on a high or crashing without it. There are lots of positive habits to develop during your preparation time.
This article lists only a few of the nasty little skeletons that can drive a bright young person to potentially fail the bar exam. If you have passed the test exams then you know the law. Find those underlying fears and defeat them to complete the path you started. Don't let these things distract you from your future. You can look on the internet or ask around for therapists who work with students to overcome their fear of failure, perfectionism or procrastination. It's not a long process, as Patti McDermott says, she uses a technique to detect the problem and get the student in the right direction for success on the bar exam in as little as four sessions. Give yourself every chance to pass, it's your life!
Resources:
'Removing the Mental Barriers', © 2007 by Pati M
c
Dermott.
CLICK HERE TO SEARCH JOBS IN OTHER STATES!
About LawCrossing
LawCrossing has received tens of thousands of attorneys
jobs and has been the leading legal job board in the United States for almost two decades. LawCrossing helps attorneys dramatically improve their careers by locating every legal job opening in the market. Unlike other job sites, LawCrossing consolidates every job in the legal market and posts jobs regardless of whether or not an employer is paying. LawCrossing takes your legal career seriously and understands the legal profession. For more information, please visit www.LawCrossing.com.
Featured Testimonials
LawCrossing is really good. It helped me in more than many number of ways.
Maisie
Facts
LawCrossing Fact #118: The number of jobs we have grows by the day, by the hour, and sometimes by the minute!
Do you want a
better legal career?
Hi, I'm Harrison Barnes. I'm serious about improving Lawyers' legal careers.  My only question is, will it be yours?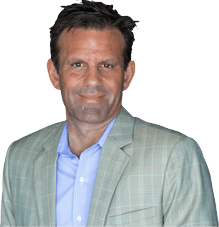 About Harrison Barnes
Harrison is the founder of BCG Attorney Search and several companies in the legal employment space that collectively gets thousands of attorneys jobs each year. Harrison is widely considered the most successful recruiter in the United States and personally places multiple attorneys most weeks. His articles on legal search and placement are read by attorneys, law students and others millions of times per year.
Success Stories
LawCrossing is fantastic! When I am looking for a job, it is the first place I come to. The service is very good and I enjoyed the emails. LawCrossing has more jobs and it is more tailored. Other sites gave a lot of irrelevant results. Your site may have a great algorithm, but it felt like an actual person choosing jobs they felt would be good based on my search. I will always recommend this site!
Why You'll Love LawCrossing
Stay Ahead. Get your weekly career digest giving you:
the latest legal jobs
legal employment news and trends
career advice and more