Support PDF,DOC,DOCX,TXT,XLS,WPD,HTM,HTML fils up to 5MB
Job Outlook in California
Based on information from the California Projections of Employment, a document published by the Labor Market Information Division in California, the projected growth of law jobs between 1993 and 2005 in California was 33%, with estimated numbers of workers in the state at the time growing from 56,030 in 1993 to 74,440. By 2005 there were an estimated 10,670 in openings just due to separations. Additional jobs were available during this period of time based on new law firms and
lawyer jobs opening up in government agencies
and other firms, and the opening of other new attorney jobs in California based on the growth of the market and renewed needs for different types of attorneys within the state.
Not included in the figures mentioned above are jobs including self employment aspects, and job openings due to turnover. Most attorneys in California are employed in private firms or as independent contractors that are engaged in offering legal services and solutions based on contingency fees. The remainder of attorneys in California are employed primarily within government agencies, with lawyers working on the county level, state level, and federal level. The cities in California where the most
attorney jobs
exist are larger cities and counties like Los Angeles, San Francisco, San Diego, and other cities where the populations are large, and the market is rife with legal needs.
Competition is certainly intense for associate positions within the most prestigious law firms, which are most commonly found in large metropolitan cities where the populations are high. Graduates who come from distinguished law schools will have the best luck at getting employment within top law firms. Students can also significantly increase their chance of employment within these prestigious law firms by choosing to acquire legal research experience through internship prior to graduation.
Salaries Offered in California
There are a number of different factors that affect the wages and earnings for attorney jobs in California. Salaries vary significantly with the size and the reputation of the law firm that you are employed with, as well as the location of the employment, the type of practice and the type of clientele that you are dealing with. Attorney jobs in California can easily start out between $30,000 and $42,000 a year within the government sector, especially in smaller towns throughout California, which will not pay out as much as the larger metropolitan cities. Attorney jobs in California that operate within private firms can easily begin at $35,000 to $85,000 in a year. Government attorney jobs in California have a completely different level of salaries, ranging from $34,000 to $55,000 annually, with
senior level attorney jobs
claiming between $43,000 and $80,000 with the right level of experience.
Some
attorney jobs in California
can offer between $100,000 and $400,000 or more annually to law firm partners and individuals who work in private practice. However, new attorneys that are just beginning their own practice are not going to earn much more than their expenses during their first years. Some beginning attorneys barely even break even in their first few years of practicing law, so while there are attorney jobs in California that pay extremely well, not all start out that way.
Attorney jobs in California also can offer fringe benefits including vacation time, sick leave, holiday pay, retirement plans, and comprehensive insurance plans offering health insurance, dental, vision care and even life insurance in some cases. Benefits that are offered to sole practitioners on the other hand may be difficult to obtain in the beginning, meaning that sole practitioners need to spend a little more time and energy with financial planning in order to enjoy the same benefits that attorney jobs in California firms normally offer.
Sought After Attorney Jobs in California
The most sought after attorney jobs in California are those that are offered within prestigious law firms, or in small sole proprietorships that cater to high class clientele and earn large commissions accordingly. Generally, the most sought after attorney jobs in California are those where the money is at, because after choosing which practice to specialize in, the next concern for most attorneys that are fresh out of college is where the best money can be earned.
Conclusion
When it comes to attorney jobs, every state experiences a different type of market. The condition of the market when it comes to
attorney jobs in California
is unique to other states in the nation, especially when considering how many large metropolitan cities exist within California. Different agencies and law firms within California all have different offerings, so there are different jobs, job requirements, and salaries being offered from one metropolitan city to the next. Smaller towns in California do not offer the same prestigious law firms and sought after jobs and salaries that larger cities offer, so there is a varied offering when it comes to the attorney job market in this state.
Salaries offered for attorney jobs in California can easily range from $30,000 a year to $400,000 a year depending on the job and whether it is a law firm, a sole proprietorship or independent contractor job, or a partnership in a prestigious firm in a large metropolitan city. Depending on what specialty a law student takes, the salary and benefits offered can range significantly, as can the array of jobs available based on an individual's knowledge, experience and expertise.
See latest law job openings in Los Angeles
.
Featured Testimonials
LawCrossing is doing a super job. I am very much pleased with the services provided by LawCrossing.
Jean
Facts
LawCrossing Fact #16: The "My Hotlist" feature allows users to keep track of jobs that they are considering applying for.
Description
Legal Assistant/Paralegal Responsibilities: Assist attorneys in preparing legal documents. Assist a...
Description
Legal Secretary The candidate will handle phones,filing, drafting complaints, discovery, e-file,Pac...
Description
Legal Secretary The candidate will provide legal research and support the staff with client screeni...
NOW TRENDING ON BCG ATTORNEY SEARCH
MOST POPULAR ARTICLES
Testimonial of the Week

Out of all the other job boards I have used, LawCrossing was definitely the most impressive. I have received many job interviews from jobs I applied to on your site.

Mark Herskovitz Los Angeles, CA
Top Actively Interviewing Jobs
Employer: Stone Grzegorek & Gonzalez LLP.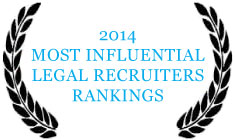 Job Search Tip
Never send your cover letter and resume to a title like Marketing Manager 'or' Finance Department.' These letters get routed to Personnel or to the wastepaper basket.'