Support PDF,DOC,DOCX,TXT,XLS,WPD,HTM,HTML fils up to 5MB
The Life and Career of Texan Attorney Dick DeGuerin
This famed Texas attorney was born on Feb.16, 1941 in Austin, Texas and was reared in this more liberal area of the Lone Star State. He attended the University of Texas and graduated from the University of Texas Law School in 1965 at the age of 24 and was admitted to the Texas State Bar that same year. His first mentor was his father, but he also credits Joe Binion, Frank Knapp, Joe Moss, and Percy Foreman for molding and shaping his understanding of the law.
The initial years of his
legal career
were spent as a member of the Houston district attorney's staff. This changed when he left the prosecutorial side of law and moved into criminal defense. In 1971, he was next recruited by the renowned Percy Foreman. Foreman was well known as the attorney who defended Jack Ruby. DeGuerin opened his own law practice in 1982 and has never looked back. Today, he ranks among the top 10 criminal defense attorneys in Texas. He has often credited his working association and work with Percy Foreman as being most influential in his law career. He was Outstanding
Criminal Defense Lawyer
of the Year for the State of Texas in 1994.
DeGuerin does not shy away from publicity or controversial cases. Most of the cases that he accepts have garnered more than a small share of headlines and tabloid coverage. While he is one of the most powerful and influential attorneys in Texas, he also does pro bono work if he feels that he is the best man for the job and feels that the people really need his help. When asked about his altruistic side he will tell you that the people needed him and that the cases are very gratifying.
He has often faced off with veteran Texas prosecutor, Ronnie Earle. Many cases handled by DeGuerin have involved politicians or high profile executives. In 2005, he was the attorney for Texas State Senator Tom DeLay. A partisan Republican, DeLay crossed party lines when he hired this staunch Democrat to represent him on various charges of misconduct in office and money laundering. DeGuerin provided him with a spirited and vigorous defense on all charges. One of his earlier cases allowed him to score a victory for his client, US Senator Kay Bailey Hutchinson. Dick DeGuerin was also attorney of record for several of those who were involved with the Enron debacle. He has also been the attorney for the former Houston Port Commissioner, Betty Maldonado. The wealthy and the famous often seem to end up in his client files as if drawn there by magnets. He has represented Ron Darling of the New York Mets, Pat Brown, and Carolyn Farb.
He knows the law and how to legally present his case and he knows how to use the right bit of drama when it is called for. DeGuerin has pushed his clients into court in their wheelchairs. He has sat by their side at the right moment, and he's known how to attach just the right information to introduce the element of doubt into the minds of the jury. Connecting to the common man is one of the things at which this attorney excels.
He has also defended clients charged with some of the most sensational offenses in the state. One of the cases he won involved Robert Durst, a cross dresser who was also heir to a real estate fortune in Texas. Durst had been charged with murdering his neighbor, a 71 year old woman. He admitted to doing this and he also admitted to dismembering her body and tossing it into Galveston Bay. This appeared to be a slam dunk for the prosecution, but DeGuerin snatched the victory from them and actually obtained an acquittal for his client based on the claim of self defense.
In 1993, he was hired to represent David Koresh and he was when Koresh perished in the Waco blaze at the Branch Davidian compound. DeGuerin had been retained by the mother of David Koresh. He was even involved in the FBI negotiations between the Branch Davidians and the government just prior to the horrendous blaze that destroyed the compound.
He actively defended the infamous Celeste Beard. She was the wife of a millionaire businessman who was shot to death. Both Celeste and her female lover were eventually charged with the crime. Although Celeste did not actually pull the trigger, there was overwhelming evidence that she had pushed her lesbian lover to kill her husband. He has also represented Juana Leija who tried to drown her six children as well as herself. Two of her children died and another ended up with brain damage. He was able to work out a compromise on that case in which Mrs. Leija was not found guilty. Another high profile case was when he represented Ramsey Muniz, who once ran for governor of Texas. Muniz was charged, convicted, and sentenced for drugs. He has also won a $32 million dollar judgment for one of his clients who was shot and paralyzed by Ron Mills.
Today, he actively practices criminal defense, instructs
law students
, and is happily married to his third wife. DeGuerin is a skilled pilot, participates in trail rides, and enjoys playing the guitar when he has a little free time. His greatest achievement is found far away from the headlines and the courtroom. He has been a good father to his children and that is more rewarding to him than anything else. He has a ranch in Burton, Texas where he and his wife live a comfortable and quiet life away from the media firestorm that generally follows him around. He has no plans to retire from law any time soon.
Search attorney jobs in Houston location
.
University of Texas School of Law







Featured Testimonials
LawCrossing has great search engines and is extremely helpful. I found a job through the website. Thanks!
Melody
Facts
LawCrossing Fact #22: When logged in, users can save employer information to mail merge files.
Description
Criminal law associate attorney The candidate should have at least 3-5 years litigation experience....
Description
Attorney II The candidate duties include representing indigent clients in misdemeanor and felony ca...
Description
Associate Attorney The candidate must have 5+ years of legal experience. Experience in family law, ...
NOW TRENDING ON BCG ATTORNEY SEARCH
MOST POPULAR ARTICLES
Testimonial of the Week

Out of all the other job boards I have used, LawCrossing was definitely the most impressive. I have received many job interviews from jobs I applied to on your site.

Mark Herskovitz Los Angeles, CA
Top Actively Interviewing Jobs
Nashville, TN
Immigration attorney The candidate should have 3-5 years experience, working with a team and litigating in immigration ....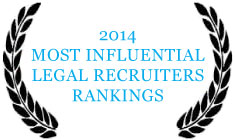 Job Search Tip
Know thyself: What job or jobs you want, in what kinds of fields, industries, and companies? How can you get somewhere if you don't know where you want to go?