Support PDF,DOC,DOCX,TXT,XLS,WPD,HTM,HTML fils up to 5MB
Advocacy Jobs: What They Are and How to Get Them
by Harrison Barnes, Managing Director - BCG Attorney Search

(
1016
votes, average:
5
out of 5)
What do you think about this article? Rate it using the stars above and let us know what you think in the comments below.
If you're interested in the rights of others and have a good mind, solid organizational skills, and some legal experience, you can help others and find a solid career as an advocate. Of course, it is not always easy, at first, to get a paying job as an advocate, but there are plenty of volunteer opportunities that will allow you to become an advocate and gain experience before ultimately moving into a paid advocacy job.
What Is an Advocate?

The term "advocate" refers to someone who advocates on the behalf of another party. Specifically, advocates usually work within the legal system in some capacity, although they may also work outside its parameters in some cases.

Areas That Require Advocacy Jobs

Advocacy jobs are available everywhere and take on a number of different areas, including children's rights, family negotiations, accident or crime victims' needs, and so on. Every area of the legal profession needs advocates to work on victims' behalf.

Requirements of Advocacy Jobs

Most formal advocacy jobs require that you have a least some legal experience or that you're in law school and in the process of becoming a lawyer. Oftentimes, law students help tenants settle disputes with landlords. Others may even undertake cases involving individuals who have been

wrongly convicted

of crimes in the hopes of proving the innocence of these wrongly accused individuals. In such cases, of course, the students are supervised by a law professor and take on the cases as part of the students' training and education to become lawyers.

Depending on the scope of the work required, advocacy jobs may start at relatively modest pay (sometimes very modest pay). It can be quite easy to become an advocate, though. If you're willing to volunteer, for example, you can advocate in any number of areas for any number of individuals, including battered women, abused children, tenants, and so on.

In some cases, volunteer advocacy jobs can lead to paid advocacy jobs based upon experience. These jobs are not necessarily listed in any central location; rather, they're part of a network whereby those who have become legal advocates move into paid positions after a time spent volunteering.

Some areas employ legal advocates specifically to act as mediators in disputes, rather than utilizing lawyers and judges. Oftentimes, for example, advocates work to

mediate and resolve legal disputes

that may not have the substance go to trial. Lawyers and judges, meanwhile, are often significantly overbooked such that using legal advocates for lesser cases is both cost-effective and time-saving. Minor disputes, for example, that might otherwise have to wait for months or longer to be resolved in the traditional legal system can be resolved far more quickly through mediation instead.

Because advocates work on behalf of someone, advocates always work in partnership with other people. An advocate's job is to work on someone's behalf as his or her representative. However, the advocate also works in tandem with that person so that he or she can determine what needs are to be met and what the person he or she is advocating for wants. For this reason, advocates do not stand alone in making decisions. Rather, they stand with their clients and ultimately must do what their clients want.

<:align:left>What Can an Advocate Expect to Earn?

Advocacy jobs are as varied as the legal system itself. In some cases, you may become involved as an advocate on a purely volunteer basis. For example, if you volunteer at a homeless shelter to help clients find lodging, your volunteer status may be because the organization doesn't have the money to pay a formal advocate. In such cases, experience requirements are usually much lower, and the job itself can even be learned through on-the-job experience alone.

If you are interested in becoming an advocate, it may be helpful to volunteer first in the area that you are most interested in. From there, volunteer advocacy jobs can often become paid jobs. Some advocates, too, eventually find a niche they are particularly interested in, and go to school specifically to become lawyers in that particular area.

Conclusion

Advocacy jobs are far-reaching and are involved in many different areas of the legal system in some capacity. Everything from advocating for children to advocating for environmental concerns can be accomplished by those who function as advocates. Some advocacy jobs are formal and require a law degree, while others simply require a passion and knowledge for the subject at hand and a willingness to learn. If you're interested, find an area that interests you and begin by volunteering. Being an advocate can be a very rewarding experience. Please see the following articles for more information about jobs related to public interest law:  

About LawCrossing

LawCrossing has received tens of thousands of attorneys

jobs and has been the leading legal job board in the United States for almost two decades. LawCrossing helps attorneys dramatically improve their careers by locating every legal job opening in the market. Unlike other job sites, LawCrossing consolidates every job in the legal market and posts jobs regardless of whether or not an employer is paying. LawCrossing takes your legal career seriously and understands the legal profession. For more information, please visit www.LawCrossing.com.





Featured Testimonials

The indepth search criteria of LawCrossing makes it different from all other sites.
Charles

Facts

LawCrossing Fact #161: Our giant database and numerous staff members sift through many jobs and only bring you the ones that are available and relevant!
Do you want a
better legal career?
Hi, I'm Harrison Barnes. I'm serious about improving Lawyers' legal careers.  My only question is, will it be yours?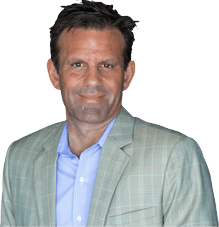 About Harrison Barnes
Harrison is the founder of BCG Attorney Search and several companies in the legal employment space that collectively gets thousands of attorneys jobs each year. Harrison is widely considered the most successful recruiter in the United States and personally places multiple attorneys most weeks. His articles on legal search and placement are read by attorneys, law students and others millions of times per year.
Success Stories
Out of all the other job boards I have used, LawCrossing was definitely the most impressive. I have received many job interviews from jobs I applied to on your site.
Mark Herskovitz Los Angeles, CA
Why You'll Love LawCrossing
Stay Ahead. Get your weekly career digest giving you:
the latest legal jobs
legal employment news and trends
career advice and more