Why should you go to a tax attorney to file your tax returns or take care of other tax-related problems when you can just do it yourself? Well, while it's true that you could go ahead and try to do it yourself, it would surely mean a lot of effort and paperwork, not to mention the strong possibility that you could miss something important. That is why it's best to go to a tax attorney to take care of your financial troubles — tax attorneys are paid to and, more importantly, qualified to do this kind of work, and they know the intricacies of American tax law. Settling accounts with the Internal Revenue Service can be a painful and expensive affair, so it is best left to those who know how to handle it. The present article gives you a brief look at how to approach an IRS audit.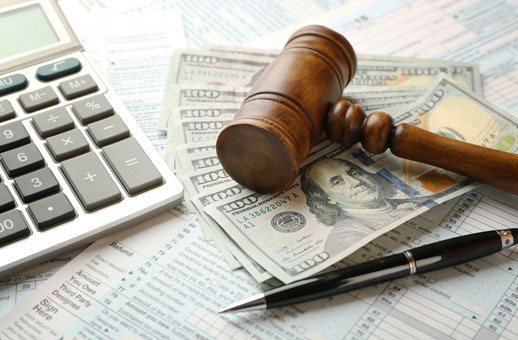 To begin with, you will need to gather some solid financial information, which should be a meticulous affair. You'll need to collect documentation for your tax returns in the year before and after the year being audited, in addition to that particular year's returns.
Why Use a Tax Attorney?
Now, any audit can be a very long, drawn-out affair, and there is all too much room for error. So, it is best to hire a tax attorney.
A good tax attorney's job responsibilities include helping people with their tax troubles, getting fines reduced, claiming tax rebates, and leading clients through the maze of rules regarding small-scale and self-employed business ventures. For small businesses in particular, a tax attorney can be as important as an accountant. The attorney will be able to foresee problems before they blow up into full-scale disasters, and he can also help a business owner streamline his business. A tax attorney is also helpful when setting up trust funds or investment portfolios.
Want to continue reading ?
Become a subscriber to LawCrossing's Job Seeker articles.
Once you become a subscriber you will have unlimited access to all of LawCrossing Job Seeker's articles.
There is absolutely no cost!
Already a member? Login | Forgot your password