Support PDF,DOC,DOCX,TXT,XLS,WPD,HTM,HTML fils up to 5MB
Legal Firms help in measures of Homeland Security
by Chris Mahon
Companies seeking to avoid such gaffes increasingly are turning to lawyers to help them weave their way through the complex maze of homeland security measures. And law firms eager to meet the demand are forming special divisions focused on homeland security.
Based in Washington, DC,
Venable LLP
was among the first law firms to respond to the new legal climate by creating a homeland security practice in October 2002.
John Pavlick, a partner at Venable and co-head of its homeland security practice said, "We started the practice because it was a logical progression. We represented people doing business in the homeland security area."
Since September 11, 2001, the federal government has passed dozens of laws relating to homeland security, such as the U.S.A. PATRIOT Act and Homeland Security Act. Most notably, it established the Department of Homeland Security. The department is responsible for coordinating national security efforts among many different government agencies, such as the Coast Guard. Complicating the matter further, both state and local governments have enacted their own laws and regulations.
Because the new laws affect such a broad array of industries, Venable has set up the practice by pulling in experts from other practices. Attorneys from practices such as litigation, intellectual property, transportation, and banking and financial services make up the homeland security practice.
"It's both a goldmine and a landmine," Mr. Pavlick said. "From a contractor's side, you've got the potential to sell your services to the government. The other side is there are lots of regulations on things like shipping issues and restrictions on drugs. That's kind of the landmine and we need to prepare our clients for this."
Mr. Pavlick said he enjoys working in the homeland security practice because it is such a unique area. "You can't say this is like anti-trust law or like product liability. It encompasses insurance, corporate liability issues, privacy issues, intellectual property, obligations for financial institutions, and so on. It's a challenge."
Two years into the practice, the firm recently released a 17-chapter homeland security book to help guide companies through the new laws. The book, titled the "Homeland Security Deskbook: Private Sector Impacts of the War Against Terrorism," examines the new regulations as they pertain to business. The chapter on business liability, for example, details the obligations companies have to shareholders and customers under the new laws.
Venable is not alone. Piper Rudnick LLP is another firm that established a homeland security practice. Rich Rector is a partner there and part of its homeland security task force.
"After 9/11, we - like everyone - knew that the world had changed and that it would affect our clients," Mr. Rector said. "We realized it was going to have a broad effect in all practice groups."
Piper Rudnick recently published a guidebook for the Association of Corporate Counsel that deals with legal affairs on homeland security. Corporate responsibility, homeland security law and policy, and contracting with the Department of Homeland Security are all topics covered in the guidebook.
Homeland security is a multidimensional problem, Mr. Rector said. "The federal government said, 'This is different than national security.' The federal government is partly responsible, but state and local governments are also responsible since they've got the first responders."
But not all attorneys see homeland security as a groundbreaking new area. Some say it is merely a typical reaction to new government regulations.
David Godwin, a partner at San Francisco law firm
Carroll, Burdick & McDonough LLP

, likens firms' reactions to new homeland security laws to other legislation such as the Sarbanes-Oxley Act of 2002, which made significant changes to corporate governance regulation, among other things.
"You've got shipping companies, transportation companies, electronics, everything," Mr. Godwin said. "Just about every industry is affected. Naturally, (firms) are going to go in and say, 'we'll advise you on how to comply.'"
Nor does a homeland security practice deal with U.S. national security itself. If law students or lawyers really want to work on issues of homeland security, large firms are not the best place to work, said Michael Song, a law student at the University of Texas.
In 2003, Mr. Song was a summer law clerk in the Department of Justice's Office of Legal Policy. "That's where the Patriot Act was authored," he said. "That department focused on developing a policy that would help the intelligence community get and use information related to national defense."
Mr. Song, a West Point graduate and former Army captain, said he found the Office of Legal Policy more exciting than working at a large firm. "We were having a lot of discussion - say you got a wire tap on someone you thought was a terrorist. He turns out to be a big time drug dealer and not a terrorist. Can you still use the information you got even though he wasn't a terrorist?"
Because this is still such a new area, law schools have not yet responded to increased interest in the area. Mr. Song noted that the University of Texas offers only one class on national security law. "Schools just don't focus on national security," Mr. Song said.
Mr. Rector said that a number of law students have approached his firm and expressed an interest in their homeland security practice. "There is recognition that this is an emerging area of law, and (law students) can get in on the ground floor," he said.
The best approach for students to get into the field is to pick a typical practice area such as real estate or telecommunications and "become an expert," Mr. Rector recommended. "We're evolving to homeland security as a discreet area. We won't be there in the near future, but it's definitely coming and that's what we've been telling folks."
Homeland Security Solutions, Inc.







Featured Testimonials
LawCrossing helps like a friend. It's the easiest site with so many facilities and timely services at one place.
Bebo
Facts
LawCrossing Fact #195: We offer a constantly growing number of industry-specific job boards.
Location
New York City, NY
Description
Director of Security DUTIES: Serve as an effective member of the security management team and who c...
Description
Hempstead office of our client seeks attorney with 1-2 years of immigration law experience (preferab...
Description
Staff Attorney Duties: Ensure that legal interns, fellows, and pro bono attorneys receive prompt ...
Description
Homeland Security Law Enforcement Analyst The candidate must have MA/MS in Public Administration, C...
NOW TRENDING ON BCG ATTORNEY SEARCH
MOST POPULAR ARTICLES
Testimonial of the Week

I came back to LawCrossing to search through the listings in my new job search because I had been able to get my last 2 jobs through using the site. I love the search capacity and filters. This is a very valuable service.

Jennifer Guidea Bloomfield, NJ
Top Actively Interviewing Jobs
Philadelphia, PA
Update Legal is currently seeking PA admitted Attorneys for an ediscovery document review. No experience necessary. This...
Employer: Update Legal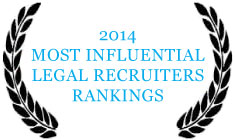 Job Search Tip
Introduce yourself to the secretary and be seated. (Secretaries are often hidden power bases, so engage them in conversation.)