Support PDF,DOC,DOCX,TXT,XLS,WPD,HTM,HTML fils up to 5MB
University of Louisville Louis D. Brandeis School of Law, Louisville, Kentucky
by Akbar Ali
One of the main components of the Brandeis curriculum is the development of both skills and values, two factors which constantly come into play in legal practice and which the school believes are vital to the career of any successful lawyer or legal scholar. This focus, coupled with the school's affordability and location in a metropolitan area, propels Brandeis's desire to help shape the future of the legal community and thus the world at large.
Brandeis offers students a number of amenities, including the following:
A legal curriculum made up of more than 100 courses
Full-time and part-time (evening) programs
A low student-faculty ratio of 14:1
Adjunct faculty who bring practical experience into the classroom
International visiting faculty and foreign student exchanges
A law library housing more than 400,000 volumes
Dean Jim Chen proclaims, "Law school defines a crucial point of transition in the life and career of any student. For younger students, the decision to attend law school represents a commitment to a profession, to an electrifying way of thinking and of doing that distinguishes those of us privileged to have been trained in the law. Likewise, students seeking a change in their career trajectories will find that the study of law offers an unmatched opportunity to revitalize their professional lives.
"Louisville Law proudly provides all of its students with the training and the opportunity to transform themselves and the world around them. The diverse experience that you — our students — bring to law school matters enormously. Your hopes, your dreams, your destinies matter even more."
The school is also home to two prominent legal journals: the
University of Louisville Law Review
and the
Journal of Law & Education
.
The first-year curriculum for full-time J.D. candidates is generally the same for all students. The fall semester consists of 15 credit hours comprising the following classes: Basic Legal Skills, Civil Procedure I, Contracts I, Legal Research, Property I, and Torts I. The spring semester totals 18 credits and includes the following classes: Basic Legal Skills, Civil Procedure II, Contracts II, Criminal Law, Introduction to Lawyering Skills, Property II, and Torts II.
The school also offers a number of joint degree programs, including:
Juris Doctor/Master of Divinity
Juris Doctor/Master of Arts in Humanities
Juris Doctor/Master of Arts in Political Science
Juris Doctor/Master of Science in Social Work
Juris Doctor/Master of Arts in Urban Planning
Juris Doctor/Master of Business Administration
Students must apply to both participating schools before they can be considered candidates for joint degrees.
Brandeis does have a different policy for admission than most law schools and openly proclaims that "in measuring potential for admission, the committee considers many factors such as gender, age, ethnicity, sexual orientation, [and] cultural and geographical backgrounds." Most schools base their admission decisions solely on the weight of applicants' academic records and their relevant professional experience.
For the class entering in 2007, the student body was made up of 126 full-time and 42 part-time students. Almost two-thirds of the students were Kentucky residents; demographically, the class was evenly split between male and female students, with minorities comprising 17% of new law students.
The median LSAT score for the class was 157, with the 75th- and 25th-percentile scores being 159 and 154. The reported median GPA was 3.41, with the 75th- and 25th-percentile undergraduate GPAs registering at 3.70 and 3.11.
Tuition at the school is very affordable in comparison to tuition at other law schools: for in-state residents tuition for the 2007-2008 school year is $6,305 per semester, and tuition is $12,978 per semester for non-residents. Part-time tuition fees run to $526 per hour for residents and $1,082 per hour for non-residents. The total annual costs are estimated at $29,008 for residents and $42,354 for non-residents.
The school encourages all students to fill out FAFSA forms at the time of application. Students are also able to fund their education through a large number of federal, state, and private loans.
University of Louisville







Featured Testimonials
I had a great experience using LawCrossing. I found some listings which I could not find anywhere else. Amazing site!
Melinda
Facts
LawCrossing Fact #12: LawCrossing's job board is industry-specific so you only view jobs in your career field.
Location
New York City, NY
Description
Staff Attorney Duties: Work collaboratively with other team members to assist veterans in a holis...
Description
Healthcare Attorney The candidate will advise UW-Madison's health sciences schools (School of Medic...
Location
New York City, NY
Description
Project Assistant, Immigration Intervention Project Duties: Assists in the provision of direct lega...
NOW TRENDING ON BCG ATTORNEY SEARCH
MOST POPULAR ARTICLES
Testimonial of the Week

LawCrossing is great at picking up all of the legal listings everywhere across the internet. I could have gone to three different sites to search, but you had them all on your site. That was extremely helpful. LawCrossing is a one stop shop!

Eileen Baca-Penner New Mexico
Top Actively Interviewing Jobs
Employer: New York State Office of the Attorney General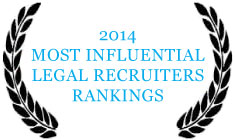 Job Search Tip
Avoid weak verbs like helped, 'assisted,' 'participated in.' These words minimize one's contributions.'