Support PDF,DOC,DOCX,TXT,XLS,WPD,HTM,HTML fils up to 5MB
03/03/08
Truth is the game show itself is mostly luck (no one's been lucky enough to get the top prize yet that I'm aware of), but NBC has had some bad luck with it recently.
The show had a "Lucky Case Game" for a while. In this game the show showed onscreen six gold briefcases, one of which was the "lucky case." Viewers were invited to select which was the lucky case — for free over the Internet or via a $0.99 text message. At the end of the program, the lucky briefcase was displayed, and the winners were put into a random drawing, which then selected a viewer to win a prize of as much as $10,000.
All fine and good,
except in Georgia
, and apparently California as well. Allegedly, a couple in Forsyth County, Georgia, participated in one of these events and lost. (Somehow, I doubt they would be complaining if they had won.) Now, their attorney has filed a class action lawsuit on their behalf. What's the legal theory? They engaged in "illegal gambling" and deserve their money back (along with everyone else who's ever participated). The judge hearing the case has expected the potential damages could reach into the tens-of-millions-of-dollars range.
This one will be interesting, whether or not the Lucky Case Game is gambling. In the abstract it appears to be "You spend your $0.99 for the text, and if you are lucky, you get up to $10,000 back." Almost everyone is unlucky, though. NBC will argue that you can enter via the Internet for free, so you aren't forced to spend the money. To which I suppose an argument can be made about whether anyone actually has won using that method…
NBC claims it wasn't a lottery, it was a promotional game, and they are not the "winner" of the game. It seems to me that a state lottery doesn't claim they are the winner either, though, so that point seems moot.
My guess is that NBC had better be able to show that they aren't making money on this deal. As I doubt it costs $0.99 to receive a text, I suspect they can't.
NBC has stopped the "Lucky Case Game" as a result of these lawsuits. Guess that lucky case isn't turning out to be so lucky — or else it's akin to Pandora 's box.
As for other shows that use text messages, like
American Idol
, they shouldn't have anything to worry about — they don't offer a cash reward for your costly text.
Featured Testimonials
I think LawCrossing is the source having the maximum number of legal jobs for Arkansas. Good work, keep it up!
Katharine
Facts
LawCrossing Fact #93: Because they can save jobs in their accounts, users have an easier time finding the right job at the right time.
Location
New York City, NY
Description
Senior Associate Corporate New Media and Technology The candidate will be leading New Media, Entert...
Location
New York City, NY
Description
New York City office of our client seeks senior corporate new media and technology attorney with 4-6...
Location
San Francisco, CA
Description
Senior Legal Counsel Duties: Act as both product and commercial counsel, providing legal support fo...
NOW TRENDING ON BCG ATTORNEY SEARCH
MOST POPULAR ARTICLES
Testimonial of the Week

LawCrossing is great at picking up all of the legal listings everywhere across the internet. I could have gone to three different sites to search, but you had them all on your site. That was extremely helpful. LawCrossing is a one stop shop!

Eileen Baca-Penner New Mexico
Top Actively Interviewing Jobs
Washington, DC
To be part of the AMA is to be part of our Mission to promote the art and science of medicine and the betterment of publ...
Employer: American Medical Association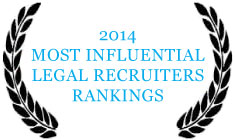 Job Search Tip
Check and recheck the spelling of the names of the company and the manager. Never misspell the name of the recipient.