Support PDF,DOC,DOCX,TXT,XLS,WPD,HTM,HTML fils up to 5MB
University of San Francisco School of Law, San Francisco, CA
by Barbara Chalsma
A reflection of the city in which it is situated, the mission of the USF School of Law "is inclusive, and we invite everyone—regardless of ethnicity, race, religious beliefs, or sexual orientation—to join [our] community […]. We believe that lawyering is a noble profession, capable of doing enormous good, and we strive to train professionals who care about the well-being of others […]. We sustain a belief that in this rapidly changing world, we must redouble efforts to provide access to justice for those who remain marginalized in our country and around the world."

Continuing the Jesuit tradition of rigorous scholarship, USF School of Law recognizes the critical nature of quality teaching, instructing its students on how lawyers think and with an emphasis on professional skills, which leads its graduates to become effective lawyers with high ethical standards, social consciences, and in-depth understanding of conflict resolution. As a result, not only are USF law school alums highly successful in private firms and corporations, but they are also prominent members of legislative bodies and judiciaries at all levels, from local to federal.



USF's law school has developed special foci on trial advocacy and dispute resolution, intellectual property and cyberspace law, international law, and ethics, and it makes use of the outstanding opportunities for law students that are available in the Bay Area.

Special USF clinics include International Human Rights, Criminal Justice, Civil Law, Employment Law, Mediation, Investigations (which is run in conjunction with the local public defender's office), the Investor Justice Project, and the Intellectual Property Internet Justice Project.

USF School of Law's centers are Law and Global Justice, which assists emerging nations with developing their legal institutions; the J. Thomas McCarthy Institute on Intellectual Property and Technology Law; and Applied Legal Ethics Research and Practical Training, whose goals are to help lawyers act more ethically, change public perception of the role of lawyers, and encourage dialogue on ethics in the community.

The Summer Intensive Advocacy, Inn of Court, and Law in Motion Service programs serve food to the homeless, work with children in hospitals and schools, visit inmates at San Quentin State Prison, and assist the elderly.

All of these specialized opportunities constantly remind USF students that "people without access to the basic needs of life or human rights should be on the minds of lawyers, whose role is to promote justice in society."
In addition, USF offers summer study-abroad programs at three legendary European universities: Trinity in Dublin, Charles in Prague, and Pazmany in Budapest. It also maintains a semester-exchange program with the University of Chile in Santiago and a summer "clinical experience" in Buenos Aires, Argentina.

USF School of Law's facilities occupy the Koret Law Center on the University of San Francisco's 55-acre hilltop campus adjacent to Golden Gate Park, which itself occupies more than 1,000 acres and leads from USF to the Pacific Ocean. Kendrick Hall's "novel and functional architectural design" includes a rotunda skylight, spiral stairways, and a three-story glass atrium entrance, as well as a new 70-seat moot courtroom and multiple renovated spaces.

Classrooms feature the latest in integrated technology, with wireless network access throughout. Spaces for other student needs include organizational offices, a café, a student lounge, and a student "boulevard" with lockers, mailboxes, and email stations. The Dorraine Zief Law Library, which opened in 2000, is fully equipped with the latest technological infrastructure, providing power outlets and access to data at a mixture of carrels and tables, computer classrooms, and lounge areas. With this technology comes access to all available materials.

Koret Law Center is laid out with Kendrick Hall facing the Zief Law Library across a courtyard, one of the finest open places from which to enjoy breathtaking views of San Francisco.

More than thousand of legal jobs openings are here at San Francisco area. Click here to get more information.









University of San Diego School of Law







Featured Testimonials
LawCrossing is a pretty well managed website. It is the easiest site to navigate. Thanks!
Emily
Facts
LawCrossing Fact #1: LawCrossing is free for all students to use during the school year until they graduate.
NOW TRENDING ON BCG ATTORNEY SEARCH
MOST POPULAR ARTICLES
Testimonial of the Week

I came back to LawCrossing to search through the listings in my new job search because I had been able to get my last 2 jobs through using the site. I love the search capacity and filters. This is a very valuable service.

Jennifer Guidea Bloomfield, NJ
Top Actively Interviewing Jobs
Denver, CO
Hall Prangle & Schoonveld is a national trial defense law firm. We are seeking candidates for an Associate position in t...
Employer: Hall Prangle and Schoonveld LLC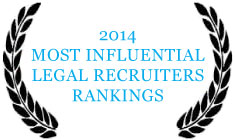 Job Search Tip
Let your references know if you got the job. Drop them a note thanking them for their help. Being gracious pays off.