Support PDF,DOC,DOCX,TXT,XLS,WPD,HTM,HTML fils up to 5MB
Libel In A Small Town
by James Kilpatrick
It probably won't happen. These are the facts:
In 2001, when this case began, Joan Ziglar was the commonwealth's attorney for the city of Martinsville (population 15,039), down in southwest Virginia near the North Carolina line. Za'Kee P.J. Tahlib was a prisoner in the city jail awaiting trial. Tahlib sent a letter to the Buzz, a one-time, sometime newspaper in Martinsville. In his letter, Tahlib identified himself as a former "very high-profiled drug dealer" now on parole from a federal prison. He was awaiting trial in the Martinsville jail, he said, on "trumped-up" charges of murder.
Ziglar had "conjured up" the charges against him, Tahlib alleged in his letter, because she deeply resented his false allegations of a long-ago "romantic involvement" with her sister. As commonwealth's attorney, he charged, "this woman is out of control and very vindictive." She is "too personal to be holding this office." She is "very paranoid toward most of the public, and especially toward all black men."
Charles Roark and Errol W. Wallace Jr., editors of the newspaper, edited the letter for grammar and syntax and published it in November 2001 under a headline, "Convict Speaks Out Against Joan Ziglar." She sued for $3 million in damages. The case dragged on for several years. In December 2005 a jury in Roanoke County awarded her $75,000. The defendants' appeal to the U.S. Supreme Court now awaits action.
Very well. A well-edited newspaper never would have published Tahlib's letter without first running it by counsel. A sensible state's attorney would have shrugged off a personal attack by a loquacious convict in a fringe publication. A thoughtful jury would have weighed the several competing animosities in this case and awarded the plaintiff damages of $1. Or maybe 30 cents.
This case is a long way from Peter Zenger and the framers of the First Amendment, but it is directly related to the Supreme Court's most famous case in the law of libel:
Times v. Sullivan
in 1964. In that case, the magisterial New York Times behaved almost as fecklessly as this inconsequential sheet in small-town Virginia. The Times ran a full-page paid advertisement that impugned a city commissioner in Alabama. He and four co-plaintiffs sued and won a $500,000 judgment.
Speaking through Justice
William Brennan
, the high court unanimously reversed. Erroneous statements, said Brennan, are inevitable in public debate. Even false statements must be protected "if freedoms of expression are to have the 'breathing space' that they need to survive." This was a case brought by a public official against critics of his official conduct. The sponsors of the advertisement impliedly had accused Sullivan of instigating a "wave of terror" against blacks.
Published criticism of public officials, Brennan observed, is often "uninhibited, robust and wide open." It may well include attacks that are "vehement, caustic and sometimes unpleasantly sharp." The Times ad contained half a dozen errors of fact. No matter: "Erroneous statements are inevitable in free debate."
Brennan's eloquent opinion ended with a sweeping concurrence from Justices Hugo Black and William Douglas. In their uncompromising view, public officials must be made effectively immune from even the most libelous accusations of misconduct.
In the case at hand, the Supreme Court will be looking at a published letter to the editors of a Virginia newspaper — a letter of substantial public interest. In his letter, Tahlib accused a well-known elected official, a commonwealth's attorney, of official misconduct: He wrote that Ziglar had "made a deal with a witness to lie at the grand jury." She is "abusing her authority."
His letter continued: "I am not a Muslim. Still, Joan has shown prejudice towards me because of my name and our bad encounters ... I want this to be known to the public because I feel I've fallen victim to J. Ziglar and that other men and women are in my same situation but are afraid to challenge her...."
Bad cases, they say, make bad law. This one is a poor one to ride to Miltonian glory, but it will have to do. Put the judgment in reverse!
(Letters to Mr. Kilpatrick should be sent by e-mail to kilpatjj@aol.com.)
Featured Testimonials
The job contact details are really very nice
Jason
Facts
LawCrossing Fact #215: LawCrossing's "Daily Job Market News" feature discusses all of the most pertinent employment trends and industry goings-on.
Description
School Year Internship Interns will work for Civil Law Division Tort and Condemnation Section. The ...
Location
New York City, NY
Description
New York City office of our client seeks intellectual property attorney with 2-5 years of litigation...
Location
New York City, NY
Description
Intellectual Property Associate Attorney The candidate should have JD degree from an accredited law...
NOW TRENDING ON BCG ATTORNEY SEARCH
MOST POPULAR ARTICLES
Testimonial of the Week

I came back to LawCrossing to search through the listings in my new job search because I had been able to get my last 2 jobs through using the site. I love the search capacity and filters. This is a very valuable service.

Jennifer Guidea Bloomfield, NJ
Top Actively Interviewing Jobs
Washington, DC
To be part of the AMA is to be part of our Mission to promote the art and science of medicine and the betterment of publ...
Employer: American Medical Association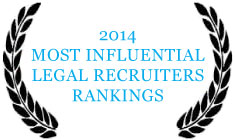 Job Search Tip
Some companies require all applicants to fill out an application, regardless of position. Fill it out completely, even if you have a resume.