Support PDF,DOC,DOCX,TXT,XLS,WPD,HTM,HTML fils up to 5MB
Gerald Slater: Director for Administration at the Office of Cooperative Legal Education, Northeastern University School of Law, Boston, MA
by Jen Woods
Gerald Slater, Director for Administration at the Office of Cooperative Legal Education at Northeastern University School of Law, says he enjoys helping law students prepare to enter the workforce. "Helping them navigate their entrance into the legal profession is quite rewarding," he said.

Slater, an NUSL alumnus, initially worked as a labor and employment attorney at Day, Berry & Howard, LLP, in Boston. After five years of practicing law, Slater decided it was time for a change.

"As a student and then as a supervisor of legal interns at my firm, [I was] always fascinated [...] as to where students selected to practice [and] how they learned about being a lawyer and the practice of law. I like to teach but also like to work in the real world, not just academic pursuits; and a work-to-learn program is very interesting to me," Slater said.

Seven years ago, Slater spoke at Northeastern University School of Law about how to get a job at Day, Berry & Howard, LLP. After his presentation, the director of the Office of Cooperative Legal Education offered him a position at the university, Slater said.

The School of Law's co-op program helps students build their resumes and expand their professional networks while they are still in school. In addition, about 40 percent of students accept full-time positions at their co-op job sites, Slater said.

The Office of Cooperative Legal Education works in collaboration with the Office of Career Services, helping students and graduates with career planning. For example, staff members from both offices are equipped to help students with resume writing and interviewing. The offices also share a combined resource room where students can look up information about different employers and job opportunities.

Slater said he provides a wide array of career advice to students. "We discuss their interests and goals, fields of law, and opportunities, and then use this information as search criteria to help them sort through our 800 participating employers and other opportunities that may be out there," Slater said.

In addition, Slater helps students cope with rejection. Co-op students are not guaranteed jobs; they interview and apply for positions just like everyone else. Therefore, Slater helps students decide where to apply for jobs if they do not get any of their top choices. He may refer students to the Office of Career Services for additional help with interviewing to increase their marketability.

Slater also counsels students who are uncertain about what they want to do. The co-op program helps students gain direction in terms of their career goals. They have opportunities to gain experience in several different areas to determine what is best for them. In fact, students are encouraged to explore different substantive areas of law and practice settings.

Slater said it is essential to meet one-on-one with students but admits it can be challenging to give each of the school's 600 law students and 800 employers the individual attention he or she needs. "It's very much a person-to-person field, and listening is key," he added.

The school works with approximately 800 co-op employers in more than 30 states. Students accept positions in a variety of legal practices, including private firms of all sizes, legal services, public defender associations, courts (state and federal, trial and appellate), government agencies, corporate legal departments, unions, and special interest advocacy organizations.

Co-op employers also benefit from the program, especially if they end up hiring students after they graduate. At the end of a student's co-op rotation, his or her employer writes a one-page evaluation of the student. "They are usually delighted" with the student's performance, Slater said.









Northeastern University School of Law







Featured Testimonials
Once I figured out how to use the website, I have found it to be terrific and useful.
D.D.
Facts
LawCrossing Fact #65: LawCrossing's "Today's Featured Job" section helps users save time by showcasing a current job right on the main page.
Description
Academic and Bar Support Skills Instructor The candidate will report directly to the Director of Ac...
Description
Online Instructor - Paralegal Duties: Responsible for providing students with the skills and knowle...
Description
Director of Risk Management Duties: Provides leadership for risk management and compliance functi...
Description
Program Director and Senior Attorney The candidate will lead a dedicated team of professionals from...
Description
Staff Attorney Duties: Provide legal advice and representation to low-income clients with civil leg...
NOW TRENDING ON BCG ATTORNEY SEARCH
MOST POPULAR ARTICLES
Testimonial of the Week

I came back to LawCrossing to search through the listings in my new job search because I had been able to get my last 2 jobs through using the site. I love the search capacity and filters. This is a very valuable service.

Jennifer Guidea Bloomfield, NJ
Top Actively Interviewing Jobs
Employer: Southern Poverty Law Center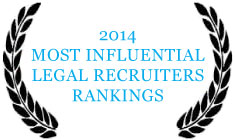 Job Search Tip
Put yourself on a budget immediately if you're about to be out of work. Expect to be unemployed six months and plan accordingly. Know your fixed expenses.