A comprehensive guide for those who aspire to do some good.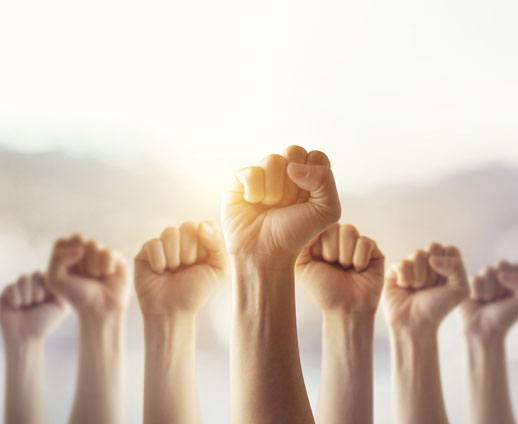 You could argue that public interest law is inextricably tied to the rights laid out in the famous Bill. Matter of fact, that's what we're arguing. Think about it: Public interest lawyers represent people who otherwise wouldn't be represented (no counsel!) and whose fundamental rights presumably have been violated in some way. When a lawyer decides to enter the public sector, that lawyer is choosing to uphold the Bill of Rights every day.¦ She's also choosing to forego a lifetime of Ferragamo shoes, of course. Going public is difficult, and not only because the pay traditionally is low. There's no clear path to employment the way there is in the world of private practice. Jobs pop up sporadically. The interviews can be nontraditional. There are fellowships to track down, application deadlines to meet. In an attempt to lead you through what can be a scattershot system, we've collected some basic information. Consider it your first round of ammunition in the good fight.
How to interview for a public interest job
It ain't no big-firm meet-and-greet.
There is no Interview Week. No sign-up sheets, no autumn days choked with 30-minute inquisitions from efficient recruiters, no Poland Spring on the hospitality table. There's not even a hospitality table.
When it comes to the hiring system for
jobs in public interest law
, there isn't really a system. Most organizations in the public sector fill jobs whenever they happen to open up. Even in well-known organizations like the ACLU, the Anti-Defamation League, and the Natural Resources Defense Council, the prospect of more than a couple of staff attorney openings in a given year is always shaky. There may be five one year, none the next. And just as the recruiting process differs from the one used by private firms, so should your job-search technique. White-shoe firms scan your resume for the words "law review." Public interest groups look deep in your eyes for signs of passion.
Want to continue reading ?
Become a subscriber to LawCrossing's Job Seeker articles.
Once you become a subscriber you will have unlimited access to all of LawCrossing Job Seeker's articles.
There is absolutely no cost!
Already a member? Login | Forgot your password