Court Upholds Indiana Law Banning Sex Offenders from Internet Social Networks

06/25/12

On Friday, Judge Tanya Walton Pratt, upheld the law in Indiana that bans
registered sex-offenders
from accessing Facebook and other social networking sites frequented by children. In her 18-page order, the judge mentioned that the state possesses a strong interest in
protecting children
and the rest of the internet remains open to convicts. A national civil rights group has said that it would appeal the decision of the federal judge.


In the ruling, Judge Pratt wrote, "Social networking, chat rooms, and instant messaging programs have effectively created a 'virtual playground' for sexual predators to lurk." In support of the judgment, the court cited a 2006 report of the National Center for Missing and Exploited Children, which found that one in seven youths received online sexual solicitations and at least one in three were exposed to unwanted sexual material online.

The class-action suit had been filed by the
ACLU
of Indiana on behalf of a person who had served three years in prison for child exploitation, and the suit was joined by other sex-offenders restricted by the ban even after their probationary periods are over. Similar laws in Louisiana and Nebraska have been blocked by federal judges.

Conventionally, courts have allowed states to decide the placing of
restrictions
on convicted sex offenders after their sentenced terms had been completed. Such restrictions often include where a registered sex-offender may live and work, and also requirements to register themselves with the local police. However, according to the ACLU the nature of Indiana's ban was broader by far and restricted too many constitutionally protected activities. The ACLU also observed that even though the Indiana law was intended to protect children from sex-predators, it also restricted the use of social networks for political, business, or religious activities by previously convicted sex-offenders.


Related Article
New York State Removes Sex Offenders from Social Networking Sites




In response in part to New York's Electronic Security and Targeting of Online Predators Act, aka e-STOP, social media networks, Facebook and MySpace have removed more than 3,500 accounts belonging to registered sex offenders. Attorney General Andrew Cuomo announced the news earlier this month from New York. ....
---
Court Upholds Amendments to Wicks Law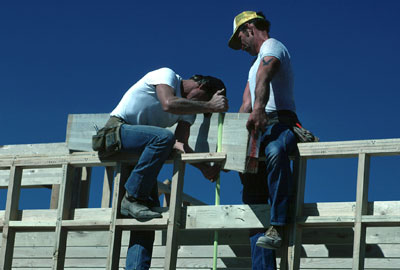 In a recent decision, the Appellate Division, Fourth Department has found that amendments to the centuries-old Wicks law, which treated municipalities differently depending on their locations, were constitutional as the state has a "substantial concern" in controlling the cost of construction projects pai ....
---
U.S. Supreme Court Upholds Arizona's ''Business Death Penalty''


In a 5-3 decision, the U.S. Supreme Court upheld an Arizona law in recent days that provides for punishment of employers who knowingly hire illegal immigrants. Also upheld was the requirement that companies use the federal E-Verify system when hiring, an online system that enables businesses to determine pot ....


However, the court held that the ban in the Indiana law was only with regard to general
social networks
frequented by children and did not include social networks run exclusively for professional, religious, or political purposes, and also did not include networks where minors were not allowed. The judge held that besides the general social network sites where children frequent, there remain a vast array of options and alternative social network that can be used by registered sex-offenders for the legal activities they wished to pursue.

The ruling observed, "The Court readily concedes that social networking is a prominent feature of modern-day society; however, communication does not begin with a 'Facebook wall post' and end with a '140-character Tweet.' "

The Indiana law does not list which websites are banned, but court filings show networks like Facebook, MySpace, Twitter, Google Plus, chat rooms and instant messaging services are suspect. Pratt's ruling made clear that LinkedIn did not come under the ban as children under 18 cannot join it.
Featured Testimonials

LawCrossing has a lot many jobs as compared to any other website. I am really impressed!
Kelli


Facts
| | | |
| --- | --- | --- |
| | LawCrossing Fact #111: Read the stories of successful professionals in your field and find out how they got to the top! It can inspire you to pursue that dream job. | |
total jobs
95,013
New Legal Jobs in Last 7 Days
12,285
job search tip
What about personal questions concerning marital status, number of children, health? Try to figure out the underlying concern. For example, the question What are your child-care arrangements? might address the availability to travel or work weekends. Answer the real question: 'I will do whatever it takes to get the job done.' Magic words: 'You can count on me.'



The Job Search Program that Guarantees Success.


Our career counselor creates a tailor-made job search strategy for you and walks you through every step of the process.
Create your unique brand for just $2,495!